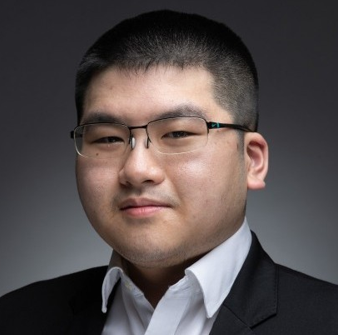 Brian Wong
DPhil in Politics candidate and Rhodes Scholar at Balliol College, Oxford
Brian Wong is a DPhil in Politics candidate and Rhodes Scholar at Balliol College, Oxford. They are the Founding Editor-in-Chief of the Oxford Political Review, founder and leader of multiple NGOs in Hong Kong and Myanmar, and a writer on US-China relations and China's rise.
Dec 09, 2021

The future of Sino-American relations rests with maximising the yield of what can be changed, and minimising the relevance of what can't be changed. The multitude of differences that the U.S. and China can't resolve must be set aside to allow for genuine change to take place.

Nov 04, 2021

The narrative of Sino-American relations often concerns high-level interactions - yet people-to-people and other societal exchanges can reveal and repair more than official dialogue can often accomplish.

Oct 26, 2021

Escalating conflicts are not a winning proposition for the U.S. and China, and signs from recent interactions between the two may indicate that leaders on both sides want to steer the relationship toward a more stable scenario.

Oct 18, 2021

When the leaders of Europe and China speak, there will be an understanding that each side is navigating the U.S.'s opposition to the latter's agenda.

Sep 18, 2021

The 2021 Olympics was a major milestone in a world reeling from COVID. Thousands of athletes and national representatives congregated in Tokyo to demonstrate that the tensions being traded by political leaders don't always reflect the hearts and minds of their constituents.

Sep 03, 2021

China's new Ambassador Qin Gang has arrived in Washington, DC, tasked with chipping away at the frosty relationship between America and his home country.

Aug 24, 2021

China has sought to reinvent its image time-and-time again as it has grown - and its latest iteration features a healthy dose of fiery nationalism.

Aug 06, 2021

The U.S. and China conduct hundreds of billions of dollars worth of trade with each other, yet they remain at odds in the political arena. Although each government can claim their grievances, business operators have more to gain with more open communication.

Aug 03, 2021

U.S. Deputy of State Wendy Sherman recently talked with Vice Foreign Minister Xie Feng and Foreign Minister and State Councilor Wang Yi on her visit to China. As relations remain contentious, it's important that both China and the U.S. keep communication channels plural, open, and as bilaterally reciprocated as possible.

Jul 22, 2021

The narrative on China's influence is polarizing and provocative - is it based on fact or fiction?