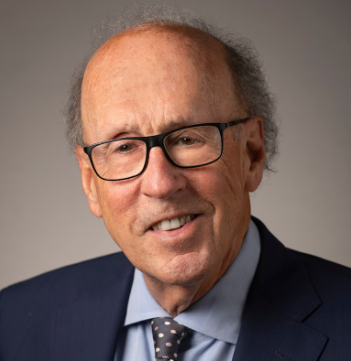 Stephen Roach
Senior Fellow, Yale University
Stephen S. Roach, a renowned economist and former Chairman of Morgan Stanley Asia, is a senior fellow at Yale University. He is also the author of "Unbalanced: The Codependency of America and China".
Oct 23, 2017

China's quinquennial Communist Party congresses are that rare event where ritual and dogma combine with introspection and strategy. The 19th National Congress, which began on October 18, is no exception.

Aug 31, 2017

US President Donald Trump instructed the US Trade Representative to commence investigating Chinese infringement of intellectual property rights. By framing this effort under Section 301 of the US Trade Act of 1974, the Trump administration could impose high and widespread tariffs on Chinese imports.

Jul 26, 2017

After decelerating for six consecutive years, China real GDP growth appears to be inching up in 2017. The 6.9% annualized increase just reported for the second quarter exceeds the 6.7% rise in 2016 and is well above the consensus of international forecasters who, just a few months ago, expected growth to be closer to 6.5% this year, and to slow further, to 6%, in 2018.

May 31, 2017

The China Dream was something of a nationalist mantra, framed as a rejuvenation by which China would recapture its former position of global prominence, commensurate with its status as the world's second largest economy. Considerable attention is devoted to the risks and opportunities of this rebalancing – and to the related consequences for sustainable Chinese development and the broader global economy.

May 04, 2017

The global economy now appears to be shaking off its deep post-crisis malaise, but the overhyped idea of a "new normal" for the world economy overlooks an extraordinary transformation in the global growth dynamic over the past nine years. It raises profound questions about the efficacy of monetary policy, development strategies, and the role of China.

Oct 27, 2016

China is increasingly portrayed as the next disaster in a crisis-prone world. Stephen S. Roach disagrees, recognizing his minority opinion. Roach argues that without China, the world economy would already be in recession, citing the IMF's October World Economic Outlook.

Sep 06, 2016

Despite all the hand-wringing over the vaunted China slowdown, the Chinese economy remains the single largest contributor to world GDP growth. For a global economy limping along at stall speed – and most likely unable to withstand a significant shock without toppling into renewed recession – that contribution is all the more important.

Jul 29, 2016

The lesson of Donald Trump and Brexit is that while elegant in theory, globalization suffers in practice. Those who worship at the altar of free trade – including me – must come to grips with this glaring disconnect.

Jun 01, 2016

Republicans and Democrats alike have taken aim at both China and the Trans-Pacific Partnership, holding them up as the scourge of beleaguered American workers. America needs to save more and consume less, while China needs to save less and consume more. To succeed, both countries will have to overcome entrenched mindsets.

Mar 29, 2016

Chinese leaders' emphasis on the "supply-side reform" could indicate a premature shift away from the consumer-led model back to China's comfort zone of a producer model that has long been more amenable to the industrial engineering of central planning.