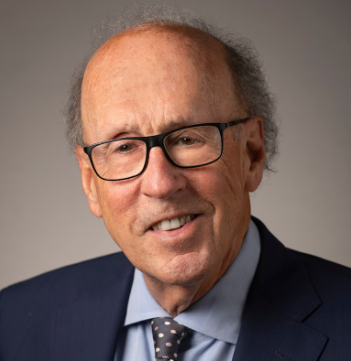 Stephen Roach
Senior Fellow, Yale University
Stephen S. Roach, a renowned economist and former Chairman of Morgan Stanley Asia, is a senior fellow at Yale University. He is also the author of "Unbalanced: The Codependency of America and China".
Sep 26, 2018

Codependency never ends well in personal relationships. Judging by the ever-escalating trade war between the United States and China, the same is true of economic relationships.

Aug 28, 2018

Many observers believe that the US is doing the rest of the world a huge favor by running chronic current-account deficits – namely, supporting the large surplus countries, which tend to suffer from a shortfall of domestic demand. Others, including me, are more critical of America's long-standing penchant for excess consumption and the role that surplus economies play in enabling it.

Jun 26, 2018

The trade war may well be an early skirmish in a much tougher battle, during which economics will ultimately trump Trump.

May 24, 2018

Any effort to impose a bilateral solution on a multilateral problem will backfire, with ominous consequences for American consumers.

Apr 25, 2018

United States Trade Representative Robert Lighthizer's Section 301 report appears to be an ironclad case against China— but don't be fooled. As Stephen Roach argues, the report is wide of the mark in several key areas.

Mar 21, 2018

To figure out what will change under a different framework for leadership succession, it is important to cut through the authorities' opaque rhetoric – the "moderately well-off society" transitioning into the "new era" – and stress-test their basic development strategy.

Mar 02, 2018

Are the US economy's fundamentals really that strong?

Feb 01, 2018

The imposition of so-called safeguard tariffs on imports of solar panels and washing machines under Section 201 of the US Trade Act is directed mainly at China and South Korea.

Dec 20, 2017

After years of post-crisis despair, the broad consensus of forecasters is now quite upbeat about prospects for the global economy in 2018. World GDP growth is viewed as increasingly strong, synchronous, and inflation-free. Exuberant financial markets could hardly ask for more.

Nov 28, 2017

Tax cuts masquerading as tax reform are the best way to describe the thrust of Washington's latest policy gambit. The case is largely political – namely, the urgency of a Republican Congress to deliver a legislative victory for a Republican president. The consequences, however, are ultimately economic – and, unsurprisingly, likely to be far worse than the politicians are willing to admit.