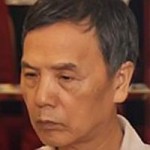 Wu Zurong
Research Fellow, China Foundation for Int'l Studies
Wu Zurong is a research fellow at the China Foundation for International Studies.
Jul 26 , 2018

In spite of Chinese patience, repeated American aggression has led both countries into a trade war neither can win.

Mar 22 , 2018

Everything China is doing in the US, including the help given to the Confucius Institutes, is designed to help deepen mutual understanding and friendship between our two peoples.

Feb 27 , 2018

Prudence needs to be exercised, and more dialogue and cooperation is the best strategy.

Jan 30 , 2018

The University of Texas at Austin has recently declined a donation for a Sino-US education exchange program. It is astonishing, regressive, and regrettable, especially since the UT at Austin has a long tradition of education and cultural exchanges with China.