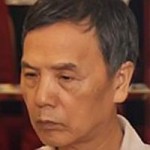 Wu Zurong
Research Fellow, China Foundation for Int'l Studies
Wu Zurong is a research fellow at the China Foundation for International Studies.
Aug 30 , 2017

President Trump's upcoming state visit to China is a great opportunity to redefine the Sino-American relationship in light of changing realities.

Jul 28 , 2017

US Cold War mentality and zero-sum game logic are fundamentally impeding the expansion of cooperation between the two armed forces. China's innovation and development of military equipment should not be taken as a stimulus for competition. In fact they have provided the two armed forces with new opportunities for brand-new cooperation.

Jun 28 , 2017

Despite US remarks that have energized supporters of Taiwan "independence", the US is in no position to abandon the one-China policy and has no real plan to do so. For the sake of the healthy development of Sino-US relations, the US should stop all its official contacts and exchanges with Taiwan, reducing its arms sales to Taiwan, and move toward a final resolution of this lingering sore spot.

May 18 , 2017

As economic globalization moves forward and the newly emerged economies become more integrated with the developed ones, the whole world is concentrating on economic development. The main trend of the times is for peace, and against war. The U.S. should give up the idea that a certain degree of controlled tension on the Korean peninsula consolidates its permanent deployment of troops there.

Apr 27 , 2017

The current crisis is not an isolate event, but the result of 60 years of failed attempts to resolve the conflict. Relations among regional players have a key role, and improving strategic trust between China and the US would be a first step toward establishing enough trust to begin talks between the US and the DPRK.

Apr 10 , 2017

When Donald Trump became the 45th President of the United States on January 20, many in the U.S. and other parts of the world tended to believe that the U.S. would experience dramatic changes in the first two years of his presidency, creating a world full of uncertainties.

Mar 27 , 2017

China clearly has no intention to engage in a military competition with the U.S. — Beijing has slowed down its growth rate of defense spending while Washington is trying to increase it. Increasing military spending is entirely unnecessary if the U.S. is truly strengthening military and security cooperation with all other major powers in the world.

Feb 20 , 2017

Trump's commitment to honor the one-China policy opens the door for discussions on many ways to develop the world's most important bilateral relationship, and to seek constructive approaches to resolve each other's major concerns.

Jan 25 , 2017

China and the U.S. are so different in political system, cultural tradition and history, it is no easy job to find areas of governance in which the two countries can share experiences and lessons. But Trump's wish to give power back to the people is a golden opportunity to try.

Jan 05 , 2017

By showcasing China's traditional pursuit of win-win cooperation and a community of common destiny for mankind, Beijing can counter the absurd flurry of books, research papers, political fantasies and imaginary fictions produced by Cold War thinkers in the U.S. to paint China as a villain or a war-monger that is hostile to the U.S.