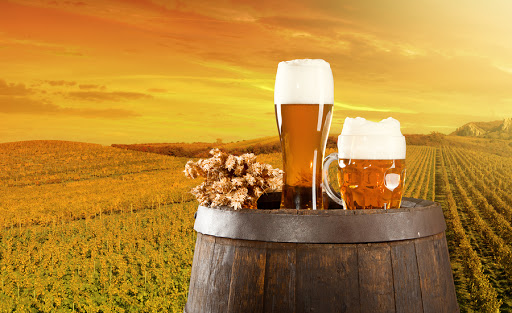 Marmite, a popular food spread developed from yeast at the Burton on Trent brewery in west-central England, is a by-product of brewing beer. The sticky brown food paste adopted the marketing slogan "love it or hate it" – which means it is an acquired taste. For centuries, Burton on Trent brewed beer, but it has now gained another valuable brewing by-product, in addition to Marmite – methane biogas. In 2008, the brewery built an anaerobic digester that converts the beer waste to methane, which is then burned to heat boilers to make beer.
More than twenty five times more powerful than carbon dioxide, methane is an abundant greenhouse gas and has a big impact on the world's climate. China is the world's largest emitter of methane. Methane is formed when organic matter, like food or beverage waste, is decomposed by microbes without oxygen through a natural process called anaerobic digestion. Methane biogas is natural gas and can be burned directly for heat or put through an engine to produce power.
China also has the largest beer market in the world, producing 4.6 billion liters per year, compared to the U.S. brewing 2.9 billion liters. In China, the U.S. and all around the world, breweries are seeking ways to lower their environmental footprint while increasing production and profits. Every step in the beer-making process generates waste. For every 1,000 tons of beer, about 150 tons of solid waste are produced as spent grains and waste yeast. Brewing is also energy intensive. The energy needed to produce, package, and distribute 15 barrels of beer could provide a U.S. household with electricity for 1 month.
Anaerobic digestion is a natural choice for breweries, as explained by Nick Matt of Matt Brewing Company in Utica, New York. While anaerobic digestion can be touchy, requiring the management of heat and pH for maximum methane yield, brewers possess the skills to monitor and adjust the biological process.
Conservation as a Core Value
Brewers in both China and the United States face few special regulations or requirements for managing their wastes, but wastewater treatment surcharge fees and hauling costs for disposal are high and increasing. Across the U.S., breweries have found ways to convert their waste into a resource. Anaerobic digestion with methane capture reduces pollution, all the while cutting energy costs as a part of their core philosophy of environmental stewardship.
Magic Hat Brewery in Vermont, whose slogan is "saving the Earth, one beer at a time", is converting waste hops, barley, and yeast into methane via a $4 million digester. Processing in the digester has reduced the brewery's wastewater treatment bill by eliminating $600 per day in surcharges.
From its start in 1980, Sierra Nevada Brewing Company in Chico, California was a resource-conscious company. As a large craft brewer, recycling 99.5 percent of its materials, Sierra Nevada's efforts are supported by the PG & E Climate Smart program, which purchases greenhouse gas emission reductions. Their anaerobic digester captures 2,265 m3 of methane each day – the equivalent of 13 barrels of oil each day – to power their boilers.
These are just two examples of U.S. breweries harnessing the power of turning waste into resource. In other states, such as Wisconsin, business-government partnerships are taking advantage of this energy opportunity as well. Starting in 2008, Gunderson Lutheran Health System in La Crosse, Wisconsin started to develop renewable energy projects with the goals of being energy independent and reducing harmful emissions linked to disease. In a unique partnership, with the support of a statewide energy efficiency program Focus on Energy, they are working with City Brewing Company to convert brewery waste to biogas to electricity.
Anheuser-Busch is recovering biogas at 10 of its 12 U.S. breweries, making the company the largest operator of anaerobic digesters in the world. In 2008, their Merrimack Brewery in New Hampshire received the Governor's Award for Pollution Prevention. Biogas generated at their Fairfield, California plant supplies 15 percent of the brewery's energy needs.
China's Commitment to Methane Capture
In 1967, the first biogas digester was constructed at a Chinese distillery in Nanyang, Henan Province. The Tianguan alcohol plant now captures enough methane to provide fuel for more than 20,000 Nanyang households, 20 percent of the city's population. Alcohol and winery wastewater now account for over 55% of China's industrial biogas capture.
The Chinese Ministry of Agriculture, back in 1979 established the Biogas Institute (BIOMA) in Chengdu, Sichuan Province. For 40 years, the national government has supported research, training, demonstration, and technology development. In 2010, China's Ministry of Environmental Protection went on to issue Cleaner Production Guidelines for the brewing industry. These guidelines formed a framework to provide environmental and public health protection while facilitating economic development. Under the guidelines, Tsingtao Beer signed a low-carbon research agreement with the China National Institute of Standardization and China Quality Certification Center. The company invested 124 million RMB – about $17 million USD – to study energy savings and emission control.
Like in the U.S., Anheuser-Busch-InBEV in China has a sustainability program with a commitment to climate action. In an interview, Terry Yao, Director of Sustainability for AB-InBEV China, shared that 19 of their 29 Chinese breweries capture biogas to provide heat for the brewing process. Two of the breweries, an old one in Harbin and a new one in Jishui, have both won Green Manufacturing Awards. China's AB-InBEV set a goal in 2018 for their breweries to abandon coal and convert the entire operation to renewable energy and natural gas by 2025.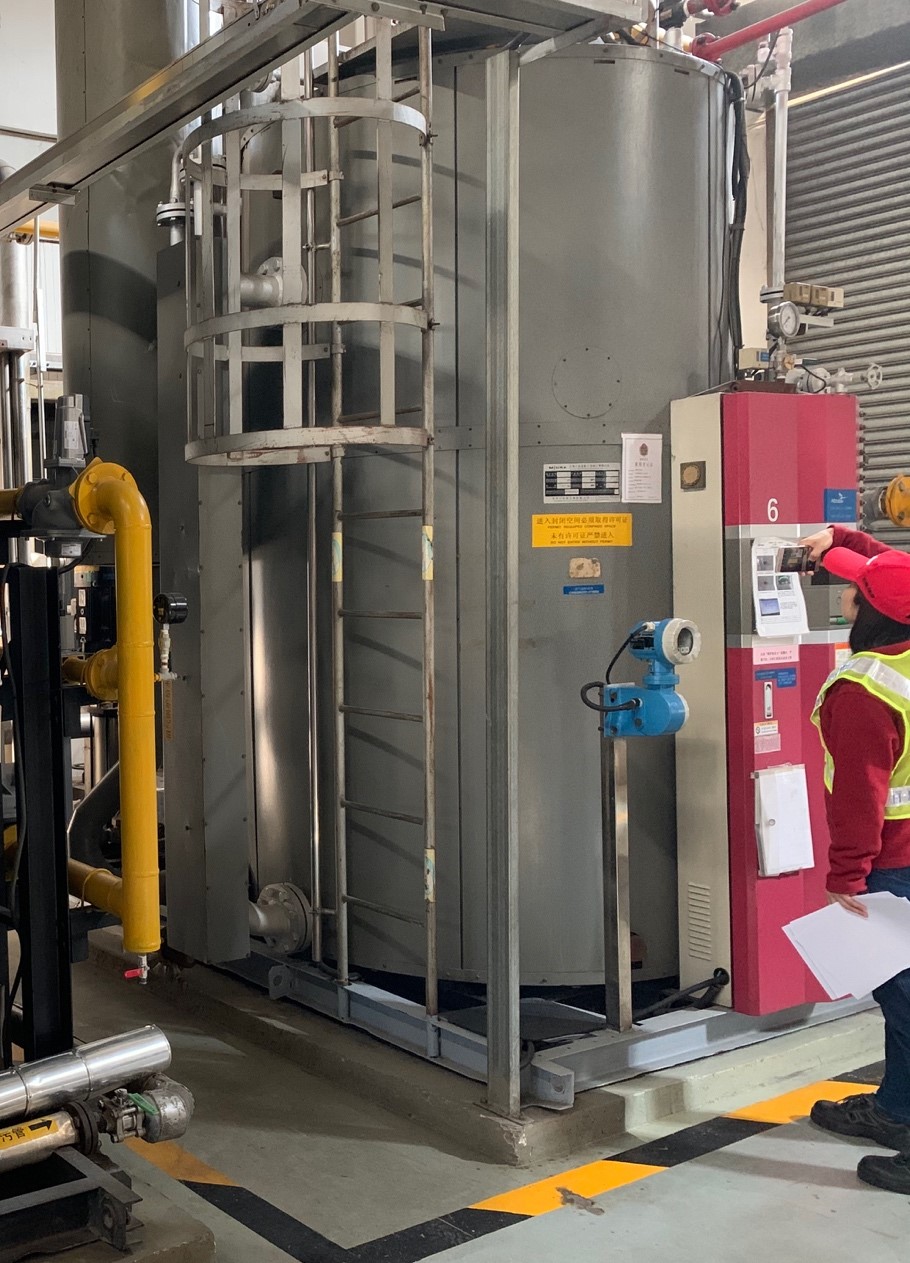 Anaerobic digester in a Chinese brewery (Photo courtesy of Anheuser-Busch)
Plans Not Policy
While both the United States and China have government programs to support biogas capture in agriculture, that support does not extend to food and beverage processing. The brewery industry are on their own and must instead look at anaerobic digestion of their wastes as a part of their business plan. International companies like Anheuser-Busch that brew in both the U.S. and China have set corporate environmental sustainability goals. Smaller, U.S. craft breweries are the most innovative segment of the industry. Some of these small breweries are partnering with utility companies to capture biogas to reduce their power demand and even feed into the power grid.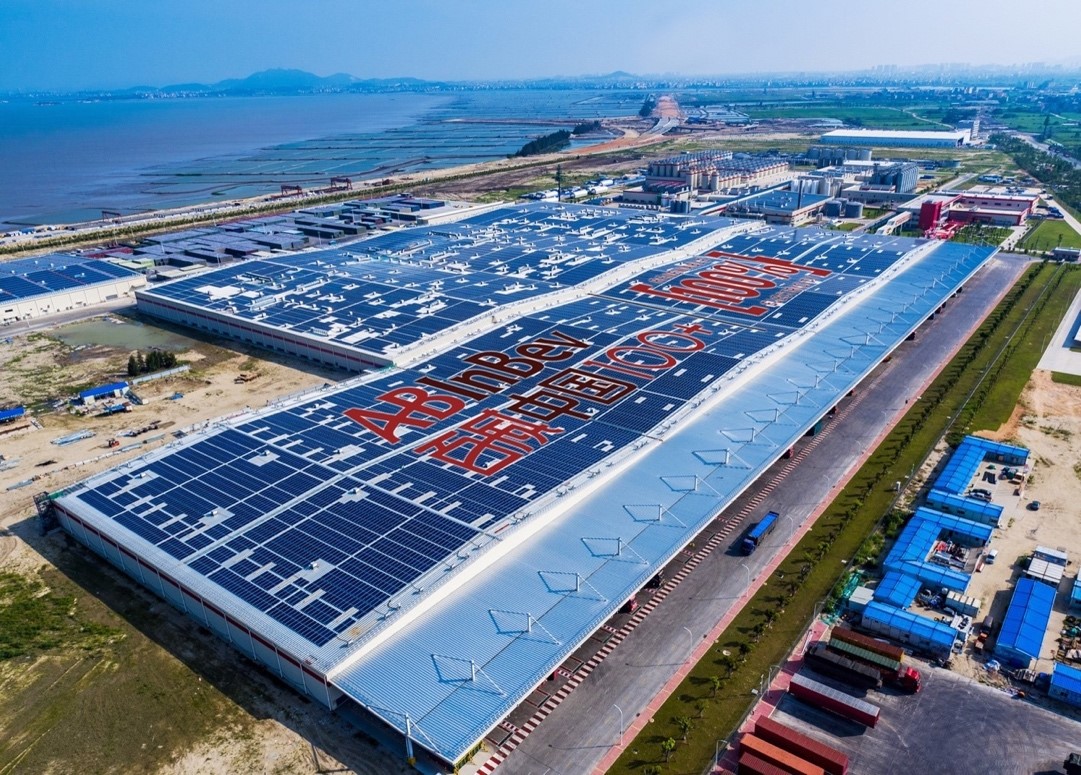 Solar installation at Asia's largest brewery, Putian brewery in Fujian Province. (Photo courtesy of Anheuser-Busch).
The brewing industry serves as a role model for other food and beverage processors. Methane capture is one way they can increase energy efficiency, recycle their waste products and reduce greenhouse gases. Brewers capturing methane can be a win for them and a win for the environment.