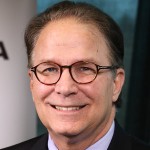 Tom Watkins
Advisor, Michigan-China Innovation Center
Tom Watkins has had a lifelong interest in China sparked by a great fourth grade teacher. He has worked for nearly four decades to build economic, educational and cultural ties between the US and China. He serves on the Michigan-China Innovation Center Advisory Board and is an adviser to the Detroit Chinese Business Association. Follow him on twitter@tdwatkins88. Email him@tdwatkins88@gmail.com.
Jan 12, 2021

The new year marks 100 years of the Chinese Communist Party. The formation of the Party is a reminder of the challenges China faced within the past century, and its centennial represents the power it wields.

Dec 23, 2020

Recent events have left an unsavory impression of China on most Americans, framing the conflict between the U.S. and its rival power as a zero sum game. By focusing only on overtaking China, the U.S. risks being left behind as China's plans for expansion circumvent American influence.

Dec 17, 2020

Much has been said about Trump's provocative methods in dealing with China, but the source of mistrust goes far beyond the outgoing President. Even as Biden takes office, the plethora of conflicts between the U.S. and China threaten to escalate the struggle between two global powers who vie for global influence.

Nov 30, 2020

Schooling and education have become one of the most contentious issues amid a deadly global pandemic. By putting safety and health first, the world rapidly stepped into the world of remote education together, a change that should have been a long time coming.

Nov 10, 2020

Joe Biden will become the 46th President of the United States, and will be tasked with either restoring or maintaining the US-China relationship. The former vice president Biden will likely continue to push back against China while working to build coalitions among US allies to counter Beijing's rise.

Oct 13, 2020

Deng Xiaoping's actions capitulated China into an economic superpower that is regaining wealth and power that was lost to the West centuries before. With this new abundance of wealth, China will have some consequential decisions about where to invest the wealth.

Sep 18, 2020

Vaunted Chinese philosopher Lu Xun inspired a generation of Chinese people, his thoughts finding their way into the speeches of Mao Zedong and other revolutionary leaders. His voice remains relevant nearly a century later, as political turmoil worldwide pulls at the seams of society.

Aug 26, 2020

It's no surprise that China wants to regain its place as the world's number one superpower. If the U.S. seeks to remain top, it must move with the times.

Aug 16, 2020

China and America's visions seem to be increasingly at odds. If the two countries cannot realign and regain mutual trust, both nations, as well as the rest of the world, are sure to suffer.

Jul 30, 2020

I feel the grief shared by many over the impending breakup between the US and China. Time will tell if their relationship can manage to be salvaged.