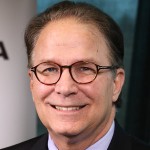 Tom Watkins
President and CEO of the Economic Council of Palm Beach County, FL
Tom Watkins has had a lifelong interest in China sparked by a great fourth grade teacher. He has worked for nearly four decades in the private, nonprofit, government, and academic sectors serving the citizens of Michigan as State Superintendent of Education, State Mental Health Director, and Assistant to the President of Wayne State University; also, President and CEO of the Economic Council of Palm Beach County, FL, and Managing Partner of WAY American Schools in China. You can reach Watkins at: tdwatkins88@gmail.com
Sep 07, 2022

U.S.-China relations seem to hit a "new low" every other month, when instead both sides could be taking actionable steps to repair relations and move beyond petty squabbles on the world stage.

Jun 08, 2022

The changing demographics of China may seem like an internal issue, but in today's globalized world, a struggling China would mean the entire planet would suffer.

Mar 23, 2022

China may be on the rocks as it attempts to sort through its options and navigate the challenge that Russia's invasion/war with Ukraine has created for them.

Feb 20, 2022

The visions of Xi Jinping and Joe Biden clearly spell out two trajectories - one of ascendance and the other fighting to retain fading power and influence.

Feb 20, 2022

The Year of the Tiger creates an opportunity to reflect on the "Flying Tigers" battalion, a squadron of U.S. servicemen sent into China to fight the Japanese in WWII, and to celebrate their spirit of cooperation and lasting impact.

Jan 18, 2022

The struggle between the U.S. and China has lost nearly all pretense of courtesy, as the Olympic Games in Beijing pull closer while American officials push themselves and their allies away. The current situation leaves little room for reconciliation without a change in attitude from government leaders.

Nov 29, 2021

Global leaders are meeting now in Glasgow in one of the world's largest ever summits regarding the climate. It's a rare opportunity for the U.S. and China to set aside their disputes and focus on a critical shared goal.

May 04, 2021

China's President Xi Jinping was one of several global leaders who participated in U.S. President Joe Biden's virtual climate summit last week. As both the U.S. and China work towards a greener future, the climate fight may also establish common ground for cooperation and improving bilateral relations.

Apr 29, 2021

After a 40 plus year run, the U.S.-China relationship has come to the proverbial fork in the road. Which way will America go?

Mar 27, 2021

The United States needs a wake up call and a push to reinvest in itself. While some politicians in Washington might see conflict between China and the U.S. as a threat, it is actually an opportunity for America to strengthen.