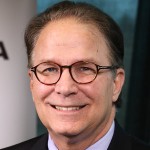 Tom Watkins
Advisor, Michigan-China Innovation Center
Tom Watkins has had a lifelong interest in China sparked by a great fourth grade teacher. He has worked for nearly four decades to build economic, educational and cultural ties between the US and China. He serves on the Michigan-China Innovation Center Advisory Board and is an adviser to the Detroit Chinese Business Association. Follow him on twitter@tdwatkins88. Email him@tdwatkins88@gmail.com.
Mar 06 , 2019

On May 4th 1919, the Chinese people stood up: they had had enough. A movement was born and two years later, in 1921, the Chinese Communist Party was founded. One hundred years later, China is now helping to define the world's global future.

Feb 13 , 2019

While the Schwarzman Scholars Program is the first scholarship created to respond to the geopolitical landscape of the 21st Century, a Jack Ma Scholarship for Global Youth would be a solid investment in our collective future.

Jan 14 , 2019

Recent developments in the US-China relationship have influenced American perception towards China-- the fastest-growing economy in the world. Ultimately, the best defense against a rising China will be a rising and cooperative America.

Dec 21 , 2018

The Chinese Communist Party has lifted hundreds of millions of its citizens out of abject poverty to the equivalent of a Chinese middle class over the past 40 years – a truly remarkable and universally acknowledged feat.

Aug 30 , 2018

What is America's plan to lead in the 21st century? Without focus and strategic investment, the U.S. is at risk of losing in the game of global leadership – and facing a future where America does not occupy a dominant position.

Mar 05 , 2018

2018 marks the 40th anniversary of China's reform. Its opening up to the world created an economic miracle for this giant country and its people. This miracle has benefited Michigan through economic and cultural ties.

Dec 12 , 2017

The future and history of the world is being shaped increasingly by China and America. Going forward, all major global issues will intersect at the corner of Washington D.C. and Beijing. How our current leaders and future generations manage this relationship will not only impact the people of China and America; but all of humanity. As 2017 comes to an end and a new year begins, we will see how the Chinese leaders and millennials are poised to re-shape their — and our — world.

Aug 15 , 2017

At the state level, Governor of Michigan Rick Snyder has invested energy, attention, and travel time into cultivating lasting and productive relationships with Chinese government and business leaders. His efforts have produced extensive economic benefits for his state and region; providing a blue print for the combative President Trump on how American leaders can turn a positive relationship with China into big wins at home. 

Jun 07 , 2017

China has pledged to connect Central Asia with Southeast Asia – reminiscent of the Silk Road – also connecting the Middle East and Africa with a massive infrastructure project set to surpass America's Marshall Plan that rebuilt Europe after World War ll. Our leaders at the national, state and local level need to find ways to assure China's continued rise does not come at our demise.

May 29 , 2017

Governments at the national, state, and local levels have an important role to play in building economic bridges with China. In an era where the Chinese continue to seek places throughout the world to invest their new wealth, Michigan should be attempting to make America an economic magnet for such investment and job growth for the American worker.