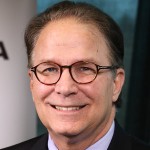 Tom Watkins
Advisor, Michigan-China Innovation Center
Tom Watkins has had a lifelong interest in China sparked by a great fourth grade teacher. He has worked for nearly four decades to build economic, educational and cultural ties between the US and China. He serves on the Michigan-China Innovation Center Advisory Board and is an adviser to the Detroit Chinese Business Association. Follow him on twitter@tdwatkins88. Email him@tdwatkins88@gmail.com.
Oct 13 , 2020

Deng Xiaoping's actions capitulated China into an economic superpower that is regaining wealth and power that was lost to the West centuries before. With this new abundance of wealth, China will have some consequential decisions about where to invest the wealth.

Sep 18 , 2020

Vaunted Chinese philosopher Lu Xun inspired a generation of Chinese people, his thoughts finding their way into the speeches of Mao Zedong and other revolutionary leaders. His voice remains relevant nearly a century later, as political turmoil worldwide pulls at the seams of society.

Aug 26 , 2020

It's no surprise that China wants to regain its place as the world's number one superpower. If the U.S. seeks to remain top, it must move with the times.

Aug 16 , 2020

China and America's visions seem to be increasingly at odds. If the two countries cannot realign and regain mutual trust, both nations, as well as the rest of the world, are sure to suffer.

Jul 30 , 2020

I feel the grief shared by many over the impending breakup between the US and China. Time will tell if their relationship can manage to be salvaged.

Jul 29 , 2020

Could the sparks of today's Cold War with China start a conventional or nuclear war? With a militaristic American president, a looming U.S. election, and a slowing Chinese economy, the threat of war seems to be is looming.

Jun 27 , 2020

While Xi Jinping leads China into an unprecedented era of economic expansion, President Trump blames China for American economic stagnation. Blame is neither a strategy nor a plan – but domestic investment is.

May 28 , 2020

COVID-19 has made clear the need for joint cooperation between the US and China, but it has also revealed the two countries' deep geopolitical divisions and a unique myopic stubbornness.

May 14 , 2020

It was not one lone decision that allowed the coronavirus to spread around the world, and the tit-for-tat game the U.S. and China seem to be playing is doing nothing to improve our current situation. The time for cooperation is now.

Feb 29 , 2020

The coronavirus crisis presents an opportunity for collaboration to the U.S. and China. It is time the two nations abandon their habitual defamation of one another for political gain and consolidate their efforts to stop this crisis in its tracks.