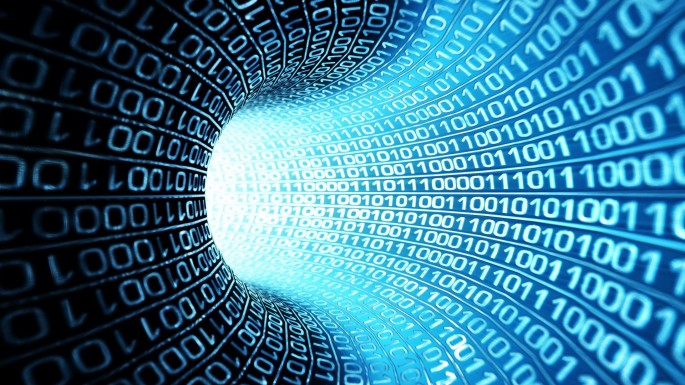 In the past few years there has been no shortage of analyses of China's One Belt, One Road (OBOR) strategy or of the annual meetings of the country's World Internet Conference (WIC), yet an overlooked connection between the two has been the development of what Beijing refers to as the Digital Silk Road (数字丝绸之路 shuzi sichou zhilu, also known as the 信息丝绸之路 xinxi sichou zhilu, "Information Silk Road.") This digital economic component of OBOR covers a range of investments in and infrastructure buildout of broadband networks, e-commerce hubs, and even financing for smart cities in Southeast and Central Asia, the Middle East, and sub-Saharan Africa. Developments across the ASEAN region have been the longest in the making, and may provide clues about an emerging Chinese model of economic and political influence over information technology markets and policy abroad.
Both the Chinese government and many of China's top information technology firms are aligned in the goal of expanding Chinese influence throughout ICT markets globally. A "'Digital Silk Road' International Cooperation Forum" with a mix of public and private sector attendees at the WIC in December 2017 resulted in a written "'One Belt, One Road' Digital Economic International Cooperation Initiative" that representatives from China, Laos, Thailand, Turkey, Saudi Arabia, the United Arab Emirates, and Serbia signed. The initiative's rhetoric about closing the digital divide, lowering market barriers to international e-commerce, and constructing high-speed Internet infrastructure is notable not only because the document does not indicate which of the signatories will fund these developments, but also because it echoes some of the recommendations that Chinese tech companies are making to the state. The 2018 "Two Sessions" marked a shift in greater representation by major tech entrepreneurs from firms including Tencent, JD.com, NetEase. The monitoring of these and other Chinese companies through the required presence of Chinese Communist Party members in each makes it even less of a surprise that some of the tech giants are echoing the state's rhetoric in their role as business advisors. At the 2017 Two Sessions, for instance, Pony Ma of Tencent proposed seven policy recommendations, within which he both lauded China's success in expanding the digital economic component of OBOR within Thailand, Vietnam, Malaysia, and Indonesia while also advocating for OBOR to serve as a conduit for spreading Chinese soft power through digital content.
Chinese hardware makers such as Huawei and ZTE, along with Internet firms including the BAT trifecta (Baidu, Alibaba, Tencent) and rising competitors such as JD.com are broadening their influence across ASEAN. For instance, Huawei has opened one branch of its OpenLabs, which facilitate research collaborations between the company and local firms, in Kuala Lumpur and another in Singapore. Alibaba launched an inaugural center of its Electronic World Trade Platform (eWTP) in Malaysia, explicitly marketing this cross-border ecommerce hub as contributing to OBOR and additionally committing to set up worker training programs in Malaysia that would teach members of small and medium enterprises to sell their products on Taobao and other Alibaba platforms. Alibaba's spin-off financial technology firm Ant Financial, which runs China's biggest mobile payments platform, Alipay, has acquired Singapore's helloPay Group, renaming the associated mobile wallet application Alipay Malaysia, Alipay Indonesia, Alipay Singapore, and Alipay Philippines in each of these respective markets. Alibaba founder Jack Ma is an officially recognized e-commerce advisor to Indonesian president Joko Widodo. Additional examples of this variety of engagements between government representatives and firms from both China and ASEAN continue to proliferate, yet few witnessing this transformation have questioned what effects such exchanges might have on nascent data protection and Internet management policies across Southeast Asia.
Although ASEAN member states have not been as overt as the Thai government was in a 2015 claim that the state wanted to establish Internet censorship tools resembling China's Great Firewall (a statement hastily retracted after citizens deluged government websites with distributed denial of service attacks as an act of protest), some critics are concerned that China's passage of its own restrictive national cybersecurity law and subsequent tech policies is setting a template that other countries in the region may seek to emulate. For instance, Indonesia passed consumer data localization requirements in late 2017, despite critics' concerns about the high costs of building data centers reliant on the country's infrastructure. Although Vietnam has been comparatively lax about data localization by requiring that foreign companies processing Vietnamese citizens' data must locate at least one server within the country, a recent draft of Vietnam's proposed cybersecurity law has some drawing comparisons to China's legislation—including demands that might place undue pressures on foreign tech companies which serve Vietnamese customers.
Chinese tech firms are increasingly committing to market expansion across Southeast Asia, but might such stringent regulations deter non-Chinese multinationals from doing the same? If a regional trend toward adopting Internet policies similar to China's persists, it may not be to the advantage of all ASEAN member states, in particular those who lack the advanced technological infrastructure and market power of China or Singapore. A critical gap in the emerging narrative about the Digital Silk Road concerns the perspectives of the alleged beneficiaries of this plan—established Southeast Asian tech firms and smaller startups, government bodies overseeing digital trade and ICT policy, and finally, citizens who may not be as open to these international developments as their government representatives are.