Since the Belt and Road Initiative was proposed by President Xi Jinping in 2013, it has become a signature achievement of China's diplomacy of peaceful development and has been well-received globally. In the three years since it was proposed, more than 100 countries and international organizations have participated in Belt and Road cooperation, and more than 70 countries related to the initiative have signed agreements with China to cooperate in the Belt and Road construction. Africa, which has rich resources, huge market potential and strong demand for infrastructure, has also actively embraced the Belt and Road, eager to grasp the historic opportunity.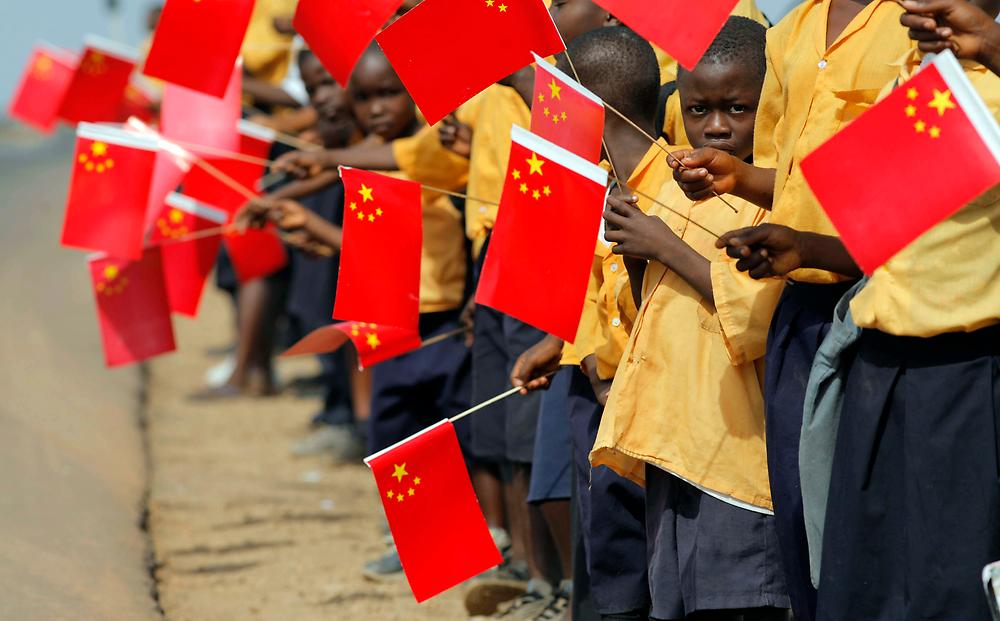 The US government, under President Donald Trump, wants to reduce its aid to Africa and to upgrade its domestic infrastructure facilities under the doctrine of "America First". African development is one of the priorities in China's international cooperation plans, and the United States cares more about its domestic infrastructure upgrading. But both China and the US stress infrastructure construction, and this could offer an opportunity for the two to cooperate in Africa under the Belt and Road Initiative.
China-African cooperation is advancing steadily through infrastructure connectivity and industrial cooperation. First, to promote Africa's industrialization through investments in infrastructure projects under the Belt and Road Initiative, Three planned transport networks — railway, highway and aviation — will be constructed on the African continent, designed to linking the capital cities of all African countries, and industrialization and economic integration in Africa will also be greatly promoted. This is not only the responsibility of China as a big country and as Africa's true friend, but also the requirement to transform and upgrade China-African economic cooperation and trade. Of the 10 major cooperation plans put forward at the Johannesburg summit of the Forum on China-Africa Cooperation in December 2015, the plans for industrialization and infrastructure cooperation were the most prominent aspects, and were also the "dual engines" driving Africa's economic growth. To implement the plans, the China-Africa Fund for Industrial Cooperation was set up, with initial capital of $10 billion from China, and China also arranged an additional $5 billion for the China-Africa Development Fund and an additional $5 billion in special loans for the development of small and medium-sized African enterprises. China planned to construct or upgrade a batch of industrial parks in African countries, and set up regional vocational training and education centers and several capacity-building colleges to train 200,000 technical workers for Africa. China also planned to provide training opportunities in China for 40,000 Africans. At present, the China-Africa industrial cooperation has already started bearing fruit. The Addis Ababa-Djibouti railway was completed and put into operation as scheduled in October 2016, and the Mombasa-Nairobi railway is progressing smoothly and is slated for completion this year. The construction of industrial parks and industrial belts along the two railways is also making good progress.
According to incomplete statistics, since the Johannesburg summit of the Forum on China-Africa Cooperation in December 2015, China and African nations have signed 245 agreements, involving investments totaling $50.755 billion. Of the amount, Chinese government aid to Africa accounted for a mere 1.07%, preferential loans took up only 6.24%, and direct investments by Chinese enterprises and commercial loans took the lion's share — $46.553 billion or 91.73% of the total. This indicated that China-Africa cooperation has shifted from government aid to corporate investments and financing cooperation; from general merchandise trade to production capacity cooperation and processing trade; and from contract engineering to investments and financial cooperation. These trends are still gaining momentum.
Not long ago, US President Trump said that his infrastructure plan has been "largely completed", and the infrastructure package could cost $1 trillion in investment in 10 years. It has been learned that the plan covers more than transportation infrastructure such as highways and bridges, it will also include the construction of facilities such as energy, water and potentially broadband and veterans hospitals. The latest news suggests that the Trump administration wants to strengthen cooperation with China in the field of infrastructure construction, and Chinese companies, which have abundant cash and technological advantages, are also eager to play their role in the American market of infrastructure construction. When people begin to visualize cooperation between Chinese and US companies in American infrastructure construction, we could also envision the bright prospects of Chinese-US cooperation in infrastructure construction in Africa under the Belt and Road Initiative. The African continent is short as much as $100 billion of funds for infrastructure construction on a yearly basis. In terms of financing, China and the US could, first of all, explore ways to jointly invest in African infrastructure projects through cooperation between the China-initiated Asian Infrastructure Investment Bank, the BRICS Development Bank (now New Development Bank) and the China-invested Silk Road Fund with financial institutions such as the US-dominated World Bank and the Asian Development Bank. Second, along with China-Africa cooperation shifting from government aid towards corporate investment and financing, Chinese companies (both State-owned enterprises and a growing number of private firms) may jointly invest in, undertake to construct and even operate infrastructure projects in Africa together with American companies, and such scenarios are no longer something out of reach.
To accelerate the process of industrialization and infrastructure construction, African nations and the African Union have already formulated important strategies for development, including the New Partnership for Africa's Development (issued in 2001), the Action Plan for Accelerated Industrial Development of Africa (published in 2008), the Program for Infrastructure Development in Africa (issued in 2013) and Agenda 2063 (issued in 2013). Africa pins high hopes on its integration with the Belt and Road Initiative to promote African industrialization and infrastructure construction, and to turn the 21st century into an era of African development. During this process, the US and China, the two largest economies in the world, could and should play historic roles.