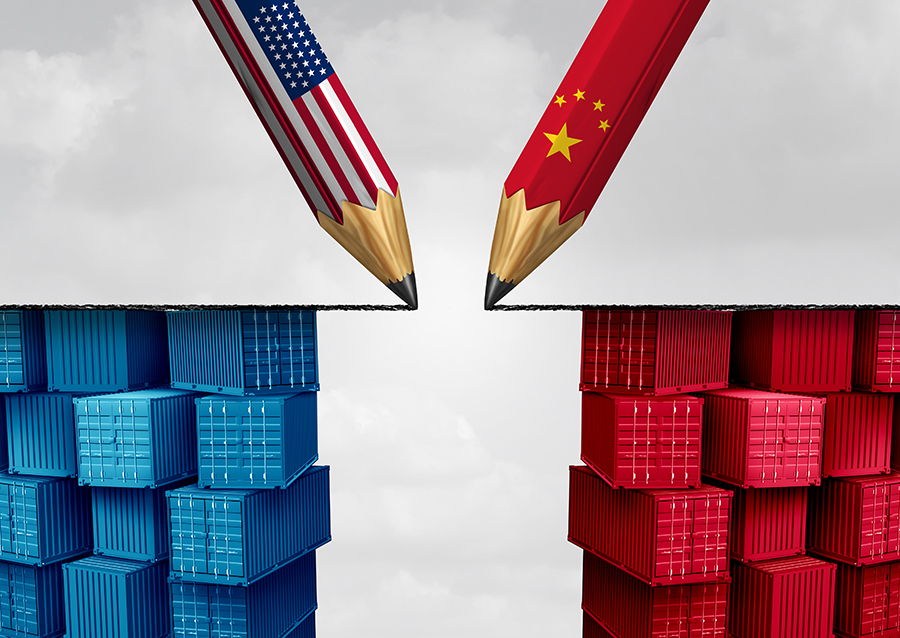 With the start of 2022, China has officially fallen short of its commitments in Phase 1 of the 2020 trade deal. While China had initially pledged to purchase $200 billion in additional goods (relative to 2017 levels) from the United States in 2020 and 2021, it managed to achieve only 60% of that goal. The original $200 billion was an unlikely target from the beginning, further hamstrung by numerous additional obstacles, such as the failures of Boeing's 737 Max program. Whatever the initial likelihood of success for the initial deal, U.S.-China trade relations remain in a difficult spot. Key areas of contention, such as state subsidies and import and export restrictions, are no closer to being resolved than they were two years ago. China and the U.S. must now decide whether to continue to dig in their heels around the current deal's shortcomings, or seek a new path to ending the 'cold trade war' that has defined recent years.
The 2020 trade deal essentially called a ceasefire in what had been an escalating trade war between the U.S. and China during the Trump administration. By reaching an agreement, both parties avoided the imposition of even greater tariffs, backing away from the tit-for-tat retaliation that had characterized U.S.-China trade relations from 2017 onward. China and the U.S. agreed to regulatory changes regarding agriculture, finance, and intellectual property, aimed at reducing barriers to trade. China committed to the $200 billion in additional purchases discussed above, giving the Trump administration a political win in an election year. In exchange, the U.S. agreed to half tariffs on a $120 billion list of Chinese exports. Future deals and tariff reductions were explicitly conditioned on both parties living up to their ends of the bargain.
Many observers were skeptical of the targets set for Phase 1 of the trade deal, noting that it would be very difficult for China in particular to ramp up its purchases of U.S. products to the degree required. Politically speaking, however, a big round number like "$200 billion" was seen an easier sell to the media, the public, and business interests for the Trump administration. Some of the targets may simply have been impossible to achieve. For liquid natural gas, U.S. export facilities have been running essentially at full capacity in recent months, but China is still significantly under the purchasing threshold required by the trade deal. Purchases of U.S. high-value manufactured goods, like airplanes, were stymied by the debacle surrounding the Boeing 737 Max, which resulted in delayed orders from China. By contrast, China managed to ramp up purchases of U.S. agricultural goods to 83% of the agreed target—a significant boon to U.S. producers.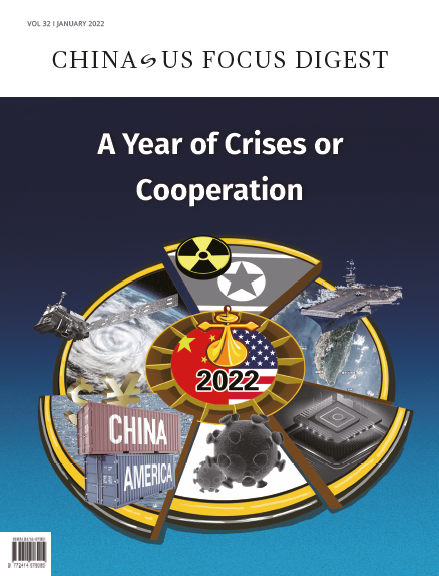 Click to read the latest China-US Focus Digest
Now that the deadline for China to reach the Phase 1 targets has come and gone, the question emerges: What now? The U.S. has the option to punish China for failure to comply with the agreement, but its means of doing so might not feel particularly appealing. Imposing additional tariffs would mean a return to escalation and retaliation, something neither side appears to be keen on. Deputy U.S. Trade Representative Sarah Bianchi made this point explicit, stating "It's not our goal to escalate here." For its part, China contends that it has done its best to meet its commitments "despite the impact of Covid-19, global recession and supply chain disruptions." This sort of rhetoric suggests that both China and the U.S. are eager to avoid renewed trade hostilities, despite the breach of a paper commitment.
Nevertheless, we shouldn't expect great leaps toward the reopening of trade either. As I wrote last year, the political and economic incentives for pursuing a more protectionist trade policy are not so different for the Biden administration than they were for the Trump administration. In the Phase 1 trade deal, the U.S. maintained its tariffs on 93% of imported intermediate inputs—components used in the manufacturing of finished products—from China. China likewise made no commitment to reduce its subsidies and support for state-owned enterprises. Neither government has strong reasons to weaken the competitive advantages of its manufacturing base. This is certainly the case in the U.S., where recent supply chain disruptions have added to other cost pressures in opening the door to the reshoring of some domestic manufacturing capacity. Unsurprisingly, there has been no apparent progress on these issues in discussions between the U.S. and China. There still seems to be little reason to expect a change in this dynamic under the Biden administration.
It thus seems that the U.S. and China are settling into a sort of stalemate in a trade war gone cold. Renewed hostilities on a grand scale feel unlikely, given the reassurances being offered by both sides and the muted U.S. reaction to China missing its Phase 1 targets. Major progress is equally unlikely, since neither government is motivated to make concessions regarding its core interests. Even though small-scale tensions and retaliation persist, the worst of the trade war seems behind us for now. If both the U.S. and China are somewhat unsatisfied with the state of their trade relationship, let us take it as a sign of an uneasy compromise taking hold. That compromise leaves us somewhere between a trade war and peace, and perhaps that is the best we can hope for now.