President Xi Jinping announced in Turkey a few weeks ago that China, as the rotating chair, will host the G20 summit in Hangzhou in September 2016, with the theme of "promoting the innovative, dynamic, concerted and inclusive world economy". It dovetails with G20's lasting efforts in promoting global innovative economic growth, perfecting economic and financial governance, stimulating international trade and investment in order to have inclusive and concerted development. As China assumes its chairmanship, the G20 arrives at a historic juncture of turning itself from a "fire brigade" into the global mechanism for addressing long-term and structural deficiencies in world economy. Greater expectations naturally have surfaced for China's role in shepherding G20 and world economy in the right direction. What are the most important expectations and what should be done for China to meet them?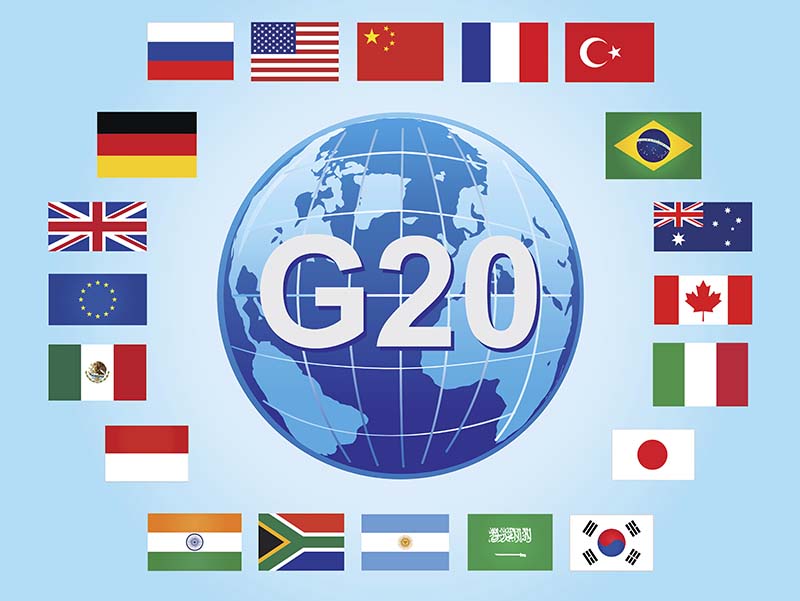 Why has China chosen that theme?
Broadly speaking, there are three background reasons for the choice:
1. Though the world economy is more or less out of the financial crisis, the economic recovery is slow and unsatisfactory with no visible new driving forces.
2. Reforms in global governance lack progress and international rules-making on economy and trade is messy and confusing to say the least.
3. The G20 feels powerless or has its hands tied in coordinating global macro-economic policies.
In addition, the proposed G20 Hangzhou Summit theme seemingly matches the new developmental strategy of China as pronounced at the fifth session of CPC's 18th Congress, namely to develop an "innovative, coordinated, green, open and sharing economy" in China for the 2016-2020 period.
G20 members are engaged in meeting the target of additional 2% GDP growth by 2018 as set by its Brisbane Summit in 2014. At the same time, they are fully occupied in addressing global challenges such as climate change, geo-political hot spots, the widening gap between rich and poor, and last but not the least increasing terrorist attacks. As the G20 creates more than 80% of global GDP, it is safe to say that the world future is in the hands of G20.
The success of G20 Hangzhou Summit rides on whether progress can be made on three key endeavors:
1. Lead the world economy in the direction of innovation and coordination;
2. Solve the sticky problem of G20 being a talk-shop without implementation of decisions made at various summits;
3. Reform global governance architecture to give developing nations a greater say in decision-making.
In order to move ahead, identifying what is fundamentally wrong with the world economy is essential. As pointed by President Xi at the G20 Turkey Summit, a structural and systematic remedy is needed: The last round of scientific, technological and industrial revolution has lost its momentum and traditional modus vivendi for economic growth and its accompanying system has exhausted its potential, global economic imbalance has become the order of the day and fundamental readjustments are needed to rectify the imbalance. That is an appropriate strategic assessment of deficiencies in global governance as well as in world economic development strategy. The slowdown in world trade since 2008 from 7% annual growth to 3% now bears testimony to this reality.
To put it in perspective in terms of category of countries, the US is the only one in advanced nations that can claim a decent economic recovery of annual GDP growth between 2-3% with unemployment down to 5%. What with an impending rate increase by the Federal Reserve and a strong dollar, it is unrealistic to expect the US to lead the global economy as before the financial crisis. The Eurozone has been bogged down in a debt quagmire and struggling to get out of the shadow of the financial crisis. Japan is still hopelessly in stagnation ever since the "Plaza Accord" in 1985.
As the global economic problem is systemic and structural, emerging economies fare no better even though their GDP growth has been higher on average than developed countries. Especially for those resource-exporting countries, economic woes are mounting as bulk commodity prices have been tumbling for some years and the rising value of the dollar adds to the bleak future. It is therefore imperative that world economic growth has to be driven by concerted efforts and coordinated macro policies of both developed and developing economies. The G20 need to appreciate the changed scenario in designing a path forward for global growth.
Then what are the expectations for China to have a successful summit and chairmanship for 2016?
First, China is expected to lead G20 members in better and solid coordination of macro-economic and financial policies. The global community of economies with ever increasing interdependence has become a reality and no economy could even hope to go it alone. "We are in the same boat and need to row in the same direction". This spirit was in full display in the first few years when all major economies were struggling to survive the financial crisis. Unfortunately that spirit is no more these days now that the crisis is basically over.
The G20 has to transform itself from a "fire brigade" for crisis management to a mechanism for policy coordination in finance, fiscal management and monetary measures. The regular consultations among G20 ministers of finance and governors of central banks should have "teeth" and be endowed with enforcement powers. This requires G20 members, especially those members with major world reserve currency status, to be open and transparent in their enunciation and execution of their monetary policies so as to avoid "negative spill-over" of their policies. For example, the Federal Reserve should have better communication through the Financial Stability Board (FSB) or other similar institutions with other major central banks and global financial centers.
Second, China is expected to illustrate to the world that global economic growth needs to be based in innovation to identify new engines and driving forces such as new technology, "internet plus", new products and new sources of energy so as to attract new customers or to regenerate new consumption. Here innovation is the key word. Whatever impetus is needed to promote growth, it has to come from innovation. It will be a nonstarter if we continue to follow the beaten track in economic strategy. The new industrialization has already been with us and we must not be blinded by "the inertia" that can prove to be very stubborn.
Market must play a decisive role in determining allocation resources while governments should exercise necessary control and adjustment so that both "invisible hand and visible hand" are playing their respective and complementary roles.
In this connection, participation of business leaders in the G20 Summit and its related activities is essential, and the necessary preparation ought to proceed as early as possible.
Two possible traps should be avoided in seeking and shifting to new growth. They are capital and employment traps. Quite a few Latin American and Asian economies were thus trapped deeply as they joined the ranks of "middle-income countries".
What are the two traps in reality? "The capital trap" means a constant shortage of capital needed for further industrialization after completing the primary stage as national savings are used up as resources for labor and export of manufactured goods. "The employment trap" indicates the persistent problem in absorbing the excess labor force released from lower-end manufacturing or processing industries. China's experience in transcending these two traps is worth learning from by other economies, but China enjoys some advantages that other economies might not have, namely China is not a resource-exporting nation, its domestic economy is quite uneven and its service sector is expanding quickly, which absorbs a large number of unskilled excess workers.
Third, China is expected to play a leading role in global-governance reform. There are two issues involved here.
One is to reform the economic governance architecture as supported by IMF, World Bank and World Trade Organization (WTO) so as to make it more just, more efficient and more fair. If it is achieved, the governance system will be a reliable instrument of enforcement of decisions taken by G20 leaders, thus ending the problem of "decision without implementation".
The second is to rid the world of its out-moded economic system and developmental models as exemplified by the "Washington Consensus". The global economic imbalance is real, but it is not the fault of one country or a group of emerging economies. It is a result of long years of following the outdated model based on a system full of holes. This is a clarion call for innovation of the whole system rather than plugging a few leaking holes in the system.
Here "the Belt and Road" initiative (B&R) as proposed by China serves as an excellent example. B&R is not an idea for China's growth only. Rather it is a concept for broad regional development and trans-regional development. It is a growth model intended to address the existing global imbalance. Under B&R, China has take two initiatives: the Asian Infrastructure Investment Bank (AIIB) and international production capacity cooperation. The latter involves transfer of excess capacity from China to suitable economies to help with their industrialization drives.
As the G20 Summit will tackle several important issues at the same time and a new world economic growth strategy by necessity will encompass many areas, it is desirable to set up a few working groups composed of both officials and experts, each with a specific task and led by a member of the G20.
In a nutshell, China's new developmental strategy of "innovative, coordinated, green, open and sharing" economic growth is similar to the theme for the G20 Hangzhou Summit, demonstrating that a new world economic growth strategy is gradually taking shape. Efforts will be focused on four elements: innovation, improvement upon global governance, promotion of international trade and investment as well as inclusive and concerted development. Great expectations will produce great achievements if G20 members will continue to work hand in hand as they did at the very beginning of rolling back the financial crisis in 2008-2009.