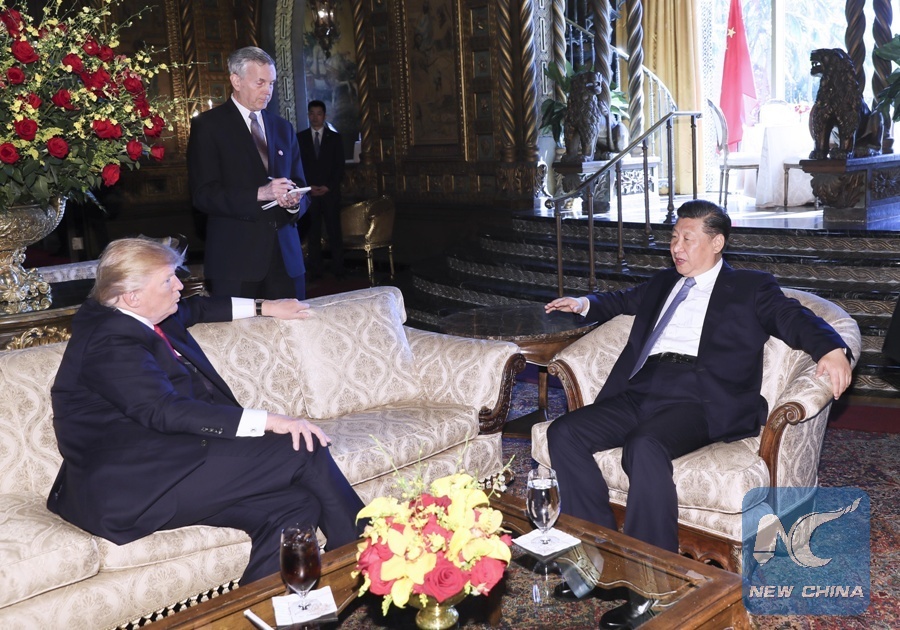 On November 30, the G20 summit will begin in Buenos Aires, Argentina. The leaders of China and the United States will hold talks during the summit to explore ways to resolve the ongoing trade war between them. According to reports, the U.S. has given China a detailed list of demands for stopping the trade war, and the Chinese side is believed to have responded with its own suggestions. U.S. President Donald Trump's response was that he hopes China wants to reach an agreement, and that although China's list was relatively complete, it still omitted four or five important issues. The two sides are, therefore, engaged in close consultation. Trump has stated that if the two sides fail to reach an agreement, he will impose another $ 267 billion worth of tariffs on Chinese goods. This would mean the launch of a full-on trade war between the two countries. Such a trade war between the world's two largest economies would have a major impact on both the belligerents and the rest of the world. The Chinese and U.S. stock markets are recent proof of this.
Is it possible for China and the U.S. to reach an agreement before the 30th? If an agreement is reached, what will the impact be on the future of China-U.S. relations? To answer these questions, we first need to understand the nature of China-U.S. relations.
In a column published in World Affairs, I defined a cold war and stated my belief that the occurrence of a cold war requires certain conditions, which I found to be missing between China and the U.S., and thus concluded that a cold war would not take place. Rather, I stated that the two nations are engaged in a "cold wrestle" over interests. They have been locked in this state for a considerable period of time as they grapple for a new equilibrium in their relationship concerning various regions, fields, and issues. Their trade war is a part of this cold wrestle.
Between 2010 and 2015, the U.S. reached a consensus that although China is not the Soviet Union it is still a strategic competitor of the U.S. The U.S. strategy of engagement implemented since President Nixon had failed, and its future strategy was to be to unite with allies and partners to urge China to respect the rules-based order while also requiring equal treatment in bilateral exchanges from China. Trump, though, is not that interested in values or world leadership. He is interested in his America First strategy. The list he gave to China is a clear indication of this.
Chinese diplomacy has always been about persuasion by reason and not by force, which has resulted in it daring to take on the U.S. in a trade war. This is unique in the world today. But China is also aware of the importance of maintaining friendly relations with the U.S. It has no intention of engaging the U.S. in an all-out confrontation and hopes to establish a new type of relationship between major powers. So long as the U.S. does not jeopardize China's core interests, China will be flexible in order to end the trade war. Based on its adopted policy of "fighting to the end if the other attacks, or opening the door if the other talks," China evaluated the list proposed by the U.S. and has provided a detailed response.
Since Trump has no objections to the majority of issues in China's feedback, it is likely that the two sides will reach agreement on the remaining issues. This, however, will require the U.S. to show sufficient sincerity and flexibility and not simply expect China to fully accept all the requirements set out by the U.S. As a savvy businessman, Trump will understand this. Looking at his negotiations with South Korea, Japan, Canada, Mexico, and other countries, one sees that his usual style is to make successive demands, then pragmatic compromises and timely agreements. I therefore believe that China and the U.S. will, in all probability, reach a consensus in Argentina, and the China-U.S. trade war is likely to end at the G20 summit.
Nevertheless, reaching an agreement and ending the trade war simply means that the two sides have temporarily reached a new equilibrium on one issue, and it will not affect the U.S. view of China as a strategic competitor. In some ways, the U.S. may also regard China as an opponent and enemy. Even if China engages in investment and cultural exchanges, the U.S. will tighten its China policy and force the Chinese market to open up to the U.S. This will lead the two sides into a cold wrestle over other issues, such as cybersecurity, naval navigation rights, the new space race, or intellectual property. In short, China and the U.S. will be in a state of "coopetition" (cooperative competition), with occasional confrontation on certain issues, particularly the Taiwan Strait issue. Fortunately, two nuclear powers such as China and the U.S. would not launch a full-scale war something like that. It is, therefore, expected that appropriate measures will be adopted to manage differences and prevent conflict from escalating. The situations in the East China Sea and South China sea are similar, but their importance to China's national interests is obviously less than the importance of Taiwan.
In the context of the Belt and Road Initiative, peripheral diplomacy has become the priority of Chinese diplomacy. An appropriate level of competition between China and the U.S. will give China's neighbors the space to pursue policies that balance their relationships between the U.S. and China. They certainly do not want the relationship between China and the U.S. to deteriorate to the point that they need to choose between them. This would seriously impact their economies and affect other areas, such as security.
As far as China is concerned, as it seeks to realize the Chinese dream of transforming itself from a large country with global influence into a global comprehensive power, it will need to increase both its hard and soft. For China, which pursues a foreign policy of nonalignment, this means not only strengthening economic exchanges with neighboring countries, but also allowing them to ride on the coattails of China's rapid economic development, while increasing China's appeal to them and dispelling any doubts or reservations they might have, thereby becoming a trusted partner. This is a big test for China. For major powers, it is much easier to flaunt power than to show affinity in diplomacy. But showing affinity while guarding the core interests of the country is a necessary part of China becoming a trusted partner. China was a traditional great power for more than 2,000 years, but it still has much to learn about how to wield regional and global influence in the nation-state system. It should learn from the U.S. and from its neighbors.
Learning from other's strong points can make one great. This is a necessity if China is to compete with the U.S., but it is also fitting of a major power. China has done well in the past 40 years, but it still has room for improvement.