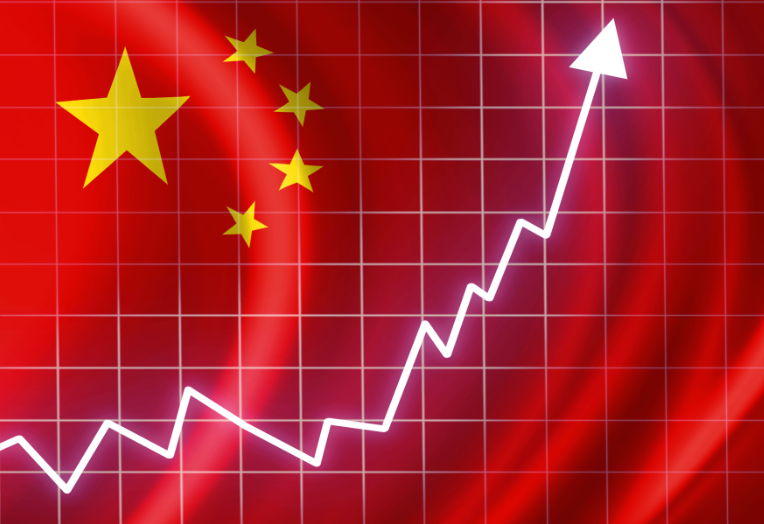 The 2021 political season for the two sessions has just concluded in China. China became the only major economy to register positive growth in the previous year, thanks to effective pandemic control and the resumption of economic activities. How do we make sense of China's growth targets? And what rationales does China embrace to position itself to pursue its own growth in a way that benefits all? What makes China tick?
China's GDP growth target
First and foremost, there is much discussion about why China set its growth target at about 6 percent for 2021, which is considered rather conservative and on the low end of the range of the consensus forecast. The IMF put it at 7.9 percent for 2021. A Bloomberg survey forecasts 8.4 percent expansion.
Why a cautious 6 percent? It sets the floor for China's economic growth this year, for a few reasons:
First, it could help avert non-productive investment or the building-up of unhealthy debt, which would inflate a bubble without generating real or effective growth.
Second, it leaves more leeway for the government to address structural inadequacies, and allows policymakers to take more stringent measures to contain risks in the financial sector and the real economy.
Third, we need to bear in mind it is a flexible and benign target, and one that holds out the prospect of outperformance by the end of the year. In that case, it will spur the market; otherwise, it won't spook the market. So, all in all, a growth target of 6 percent is quite manageable, especially with China's transition to high-quality growth in mind.
What does China do right? For a country of 1.4 billion people, we have had to do many things right to come this far. But to make a long story short, it can be boiled down to priorities, pillars and philosophy.
Priorities: People-centered
The country's priorities are people-centered, which is the Chinese equivalent of America's "of the people, by the people, and for the people."
China navigates one challenge after another under the competent leadership of the Communist Party of China. Serving the Chinese people informs the CPC's governance platform. The epoch-making 19th Party Congress held in 2017 underscored the fundamental mission of the CPC as "seeking happiness for the Chinese people and rejuvenation for the Chinese nation." Every undertaking of the CPC serves the need to improve people's well-being and empower them to lead a better life. Meeting the people's ever-growing need for a better life has been enshrined in the Party Congress Report as China's main task in the years ahead.
Well, some may say, all is well in theory, but what is happening on the ground? The vision of making development people-centered has been acted on, and a whole litany of initiatives to benefit the people has been promised and delivered. A few examples illustrate the point:
• In 2020, China successfully eliminated poverty under the current standard, culminating an eight-year poverty-alleviation drive that lifted 100 million people out of a life of deprivation to one that blessed with basic decency. This is no small feat. Actually, China met the UN's poverty alleviation goal 10 years ahead of schedule.
• At the height of the pandemic, the government provided timely and targeted subsidies to SMEs to keep employees on the payroll, so that people can stay employed and put food on the table.
• During the height of the pandemic, Chinese governments at various levels spent an average of 17,000 yuan ($2,400) on each COVID-19 patient. Sixty-five percent of the cost was covered by the country's healthcare system, while the rest was subsidized by local governments.
• China guaranteed free education for children under the age of 15, and consistently delivered job targets to ensure that people lead a rewarding life.
• In the past five years, an average of 13 million urban jobs were added annually. In 2020, more than 11.8 million urban jobs were added to the economy. What's more, the growth of personal incomes has outpaced economic growth, and the ranks of China's middle-class has expanded to 4 million. And it's still growing, thus offering a big market for both domestic and foreign investors.
So the people-centered approach has not only benefited the Chinese people but also the world at large.
Pillars: Dual circulation
Strategy must respond to changing circumstances. China has come up with a new development paradigm with two pillars, known as "dual circulation."
In May 2020, President Xi Jinping introduced the concept for the first time, amid sluggish external demand caused by a raging pandemic and a gratuitous trade war started by the United States. Five months later, the concept was officially included in the 14th Five Year Plan (2021-24) guideline draft.
The concept has two equally important components. The first is "internal circulation," which refers to economic development within China; the second is "external circulation," which relates to China's economic and trade links with the world.
Dual circulation as a new development paradigm captures China's transition from an export-driven economy to one driven by domestic dynamics. Also, domestic circulation will reinforce the resilience of the Chinese economy against uncertain external demand.
Relative domestic self-sufficiency can provide a buffer against outside instability — not insulation, or even isolation, from the world.
Under this new development paradigm, the domestic market and international market complement and reinforce each other, with the domestic market as the mainstay.
Does this mean China is turning its back on the world, and its long time policy of opening-up? This question gets asked a lot. The answer is an affirmative and emphatic no. As a matter of fact, the paradigm directs that policies should help unleash the full potential of the domestic market, helping companies to provide higher-quality goods and services to better stimulate domestic demand. It encourages Chinese businesses to trade more with the world and promises wider access for foreign investors. In a word, it is fully aligned with China's opening-up strategy on a greater scale, across more sectors and at a deeper level.
Regarding domestic circulation, here is how the country plans to get there:
China is working on both sides of the equation, pressing ahead with supply-side structural reforms and complementing demand side reform as well. Supply-side reform is meant to promote industrial upgrading, improve production efficiency and create new forms of business, all of which contribute to an economy that provides better goods and services to the people. Simultaneously, demand-side reform or management aims to energize domestic consumption, which only accounts for 53 percent of GDP. (The global average is 78 percent.) This will be done primarily through more optimized income distribution and better social protection to unleash more disposable income, which translates into buying power.
Here are a few measures taken by China to foster domestic circulation:
China has prioritized support for its small and medium-sized enterprises, which is backed by its rising middle class. Now, 84 percent of Chinese companies are privately owned, the majority of which are SMEs. These companies are responsible for 80 percent of job creation in China.
Also, China will continuously shore up its social safety net, increasing household income to make people more relaxed about spending money.
In addition, it will ensure that the market functions with more efficiency through optimized resource allocation — meaning that land, capital, human capital and other resources go to places where they are most needed and generate the most productivity, in line with market principles.
So much for the domestic front. So what about the international circulation side? China will open up its market economy further to foreign investment and free trade by improving the business environment — such as more stringent IPR protections, a shortened negative list, further financial opening and more free trade zones and ports.
Increased consumption in China will make foreign investment in the country more profitable. Wider opening-up of China's financial markets will give foreign investors more access to domestic companies serving both sides of the dual circulation.
The whole world stands to benefit from this new development paradigm.
Philosophy: Quality, innovation, sharing
Good policies are informed by sound vision. First is the philosophy of high-quality growth. In 2019, China shifted strongly toward high quality development. President Xi has stressed the need for high-quality growth in the context of a new development philosophy.
The second philosophy introduces the concept of "innovative, coordinated, green, open and shared development." Put simply, GDP growth will not be the primary economic objective. No more single-minded pursuit of GDP growth. Rather, we will target the imbalances and inadequacies in our development.
China believes that GDP growth ultimately should serve the well-being of the Chinese people, and growth is a means to an end — a better life quality, sense of happiness and sustainable growth, not the end per se. Local government officials' performance will be evaluated against indicators such as the environment, social stability, household income and budget relative to tax revenue. So, we make sure the GDP target will not have any distorting effect on the economy but rather provide an anchor that underpins healthy and sustainable growth.
So, factors other than GDP, such as employment, education, income growth and environmental protection, have taken on greater importance for China's development target and mindset. To draw an analogy, it's like moving up the Maslow hierarchy in our development approach.
Finally, we have the third philosophy, which animates how China engages with the world. It is captured by the phrase "community with a shared future for mankind."
In the words of President Xi, this concept is about building an open, inclusive, clean and beautiful world where there is lasting peace, universal security and common prosperity. It calls for cooperation and solidarity between countries. The concept applies in political, economic. cultural, security and ecological dimensions.
A potent example is our fight against the ongoing pandemic, which can only end when it ends everywhere. No country can overcome the dual economic and health challenges alone. We are only as strong as the weakest link.
As a matter of fact, not only China but every other country in the world would benefit under the concept of a global community with a shared future — a future that is peaceful and prosperous and one that grows and delivers real benefits to people.
Deng Xiaoping once said, "China is both big and small, strong and weak." The observation still holds true today. Because of its huge population and uneven development, China remains the largest developing country in the world. We are halfway through the reform program, and everything is still in transition.
Don't view China through your imagination; see it for what it is. See it in good faith. We are a hardworking nation setting great goals and striving to improve our lot. While China as a nation is rightfully proud of her achievements, it is not oblivious to the challenges ahead. The world should see China in perspective, so that there will be no misguided judgments that derail efforts to build a brighter collective future.