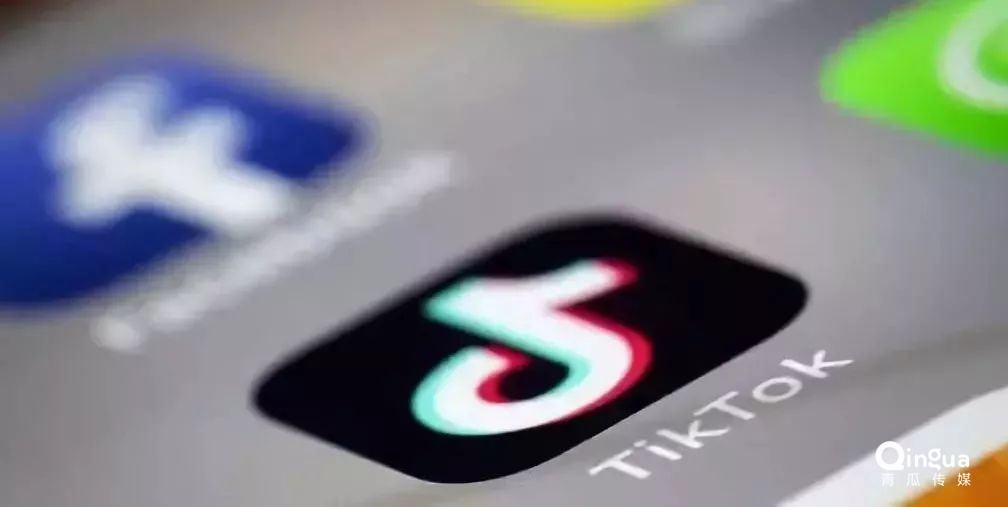 TikTok's impressive achievements in global markets, including the United States, has drawn jealousy — and even hatred — from the U.S. government and businesses, so President Trump ramped up pressure on the popular short-video app, issuing an executive order that would effectivly ban the app in the United States next month.
TikTok has 800 million users worldwide, of which 100 million are in America. Some social media and tech companies have tried to create copycat versions, but none have succeeded. Against this backdrop, the U.S. government regarded TikTok's Chinese pedigree as its original sin — with no grounds. It trashed the market economy's law of "survival of the fittest" and even falsely claimed that TikTok posed a threat to U.S. national security. The U.S. government had exploited its power to hurt TikTok by slander and help American businesses regain market share.
There are three main factors at work in the TikTok crackdown:
First is the fact that state power can be used to intervene in the market to help domestic businesses defeat interlopers from the outside. It's not hard to conclude that the market economy ideal, of which the U.S. has long boasted, has gone bankrupt.
The allegation that TikTok wsfunneling personal data to the Chinese government is a baseless fabrication. The U.S. government's agenda is to drive TikTok out of the country and even out of the global market, to protect the interests of American enterprises.
Barging full steam ahead to clamp down on TikTok, the U.S. Congress held a high-profile antitrust hearing attended by the CEOs of Google, Facebook, Amazon and Apple. There, Facebook CEO Mark Zuckerberg insinuated that TikTok was instilling Chinese ideology in other countries. He attempted to bolster the Trump administration's effort to replace market economy values with ideology and gain traction in the battle for the U.S. market.
In fact, Bytedance, the owner of TikTok, has long insisted on securing user data and has pushed for neutrality and transparency. TikTok spun off its parent company as part of Bytedance's internationalization efforts. But what Bytedance was doing, though compatible with market economy principles, was ignored by the Americans.
Some Western allies are not ashamed and have followed the U.S. lead, which will further corrupt the ecology of global internet enterprises and cause greater disruption of the industry.
The second factor is the need to intensify the ideological battle with China and smear TikTok as China's tool for manipulating public opinion. Ever since Trump took office, he has tried to alter America's long-established policy toward China, hoping to redefine bilateral relations through all-around, multilevel competition.
During the worst of the COVID-19 outbreak and leading up to this year's presidential election, the competitive policy has become deformed. It is now an authentic anti-China policy in every respect. The National Security Strategy of 2017, the National Defense Strategy of 2018 and U.S. Vice President Mike Pence's two aggressive speeches about China in 2018 and 2019 represent gradual steps by the U.S. government to upgrade its competition and establish a "China threat" narrative. In June and July this year, U.S. National Security Adviser Robert O'Brien, FBI Director Christopher Wray, Attorney General William Barr and Secretary of State Mike Pompeo successively delivered speeches about China, officially declaring that the U.S. policy of engagement had failed.
Against that background, ideological attacks against China have come rapid fire. From academia's discussion of "sharp power" to the warnings about Chinese "ideological infiltration" by the White House and Congress, some unscrupulous politicians have instigated a new round of China threat theory and McCarthyism. And so TikTok obviously became a thorn in their sides, as it has been falsely described as a useful tool for China to imperceptibly manipulate Americans' minds. Only a small step was needed to get rid of TikTok altogether.
Finally comes the narrow spectrum of social media platforms that Trump's opponents can exploit to undercut his re-election chances. The Trump administration is eager to strangle TikTok, whose users skew young and liberal, to mute election opposition.
At Trump's rally in Tulsa, Oklahoma, in June, some TikTok users and K-pop fans disrupted the event by reserving tickets without attending. The result for Trump was extremely awkward, to say the least. In addition, there are a great many American "influencers" who make a living by mocking and otherwise attacking Trump on TikTok. They enjoy making fun of him in their short videos, which aggravates Trump, whose ego is paper-thin.
The outright blocking of TikTok, or blocking its purchase by a major company, may not be enough to save Trump's campaign. Such moves may even backfire and inflame younger voters. In America, TikTok has attracted a large number of young users as an important channel for socializing during the isolated days of COVID-19. According to some U.S. media reports, many young voters are angry at the Trump administration's attempt to ban TikTok, believing that the president is depriving them of freedom of speech and calling on young voters to turn out for Biden. So Trump may be digging himself into a hole.
The rhetoric against TikTok by some American politicians runs counter to the long-touted ideas of the market economy, exposing a brazen double standard. At the same time, the Trump administration has upgraded commercial competition to the level of national competition. He has politicized a range of commercial activities, mainly by framing unfounded accusations against Chinese enterprises. In the end, this will only damage the reputation of the U.S. and undermine its credibility.