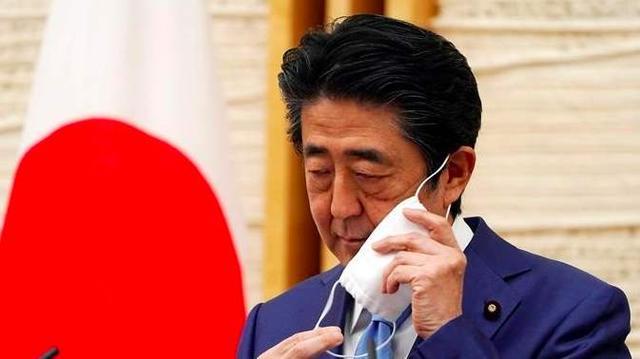 Shortly after going down in history as the longest continuously serving Japanese Prime Minister, Abe Shinzo decided to devote his energies to the battle against a chronic disease –ulcerative colitis− and resign from the helm of the ship of state. Abe will wait for members of the ruling Liberal Democratic Party to vote in a new president who will overtake the premiership and confront a long-sought realignment among the leading opposition parties, the Constitutional Democratic Party of Japan and the Democratic Party of the People. These parties are set to merge in the coming weeks and possibly include, at a later stage, the Social Democratic Party and the independents who hailed from the defunct Democratic Party of Japan.
At an emergency press conference on Friday, August 28, Prime Minister Abe announced that he would be stepping down amid health issues, catching many Diet members by surprise. The prime minister also expressed regret over the lack of results on three dossiers: his inability to repatriate Japanese nationals abducted by North Korea long-ago; his inability to resolve a territorial dispute with Russia and pave a way to a long-sought peace treaty; his inability to ram through the Diet a constitutional amendment that, at the very least, codified the existence of the armed forces. To be sure, these were all tall orders (also the pro forma constitutional amendment), but Abe's apologies were symptomatic of the importance Abe had assigned to these matters. He also listed a set of achievements, with foreign and security policy items recurring often, and expected his successor to deliver on the above three agenda items, which had been spelt out in the Liberal Democratic Party manifesto. Still, Abe has been an atypical prime minister precisely because he was able to tap into his political longevity and centralization of power to tackle defense and diplomatic matters specifically. As I and Alessio Patalano have shown in a recent article, Abe has injected Japan's defense and security practice with a distinctive Realpolitik that may well constitute his most important political legacy.
Since his comeback in December 2012, Abe's position in power remained largely unchallenged thanks to multiple factors: expansive fiscal and monetary policies under the rubric of Abenomics, a fragmented opposition, his savvy ability to engage with the news media, and a clever electoral strategy that endowed him with a strong whip over LDP backbenchers. In particular, Abenomics guaranteed short-term political benefits to the Abe administration while sowing the seeds that, on paper, could have allowed Japan's economy to break free from secular stagnation and, on the supply side, structural barriers. Specifically, quantitative and qualitative monetary easing would have allowed Japan to escape the deflationary spirals that bogged down its economy since the 1990s; generous fiscal policies would have compensated for lack of demand, and Japan's debt ballooned to roughly 230% of GDP by the end of 2019; finally, structural reforms would have been carried out especially through liberal trade agreements, such as the Trans-Pacific Partnership and the EU-Japan Economic Partnership Agreement. In addition, Abe empowered the Prime Minister's Office writ-large to better control Japan's bureaucracy, which now effectively functions along clearer political directives (and appointments) from the center. Yet, the COVID-19 crisis and its impact on the economy have de facto nullified Japan's GDP gains after almost eight years of Abenomics. More importantly, the ongoing pandemic emergency will severely test the next premier. Short-term governments – such as those that followed Koizumi Jun'ichirō's departure in 2006 – may be a distinct possibility in the face of these challenges. Thus, Abe's inability to groom his successors, and his inability to tackle Japan's long-term structural trends such as an ageing and shrinking society, may be some of the biggest failures of his premiership. In the face of uncertain prospects for economic growth and as public debt reaches new heights following the COVID-19 crisis, Abenomics may not prove to be a sustainable economic policy in the long run.
What are the implications of Abe's departure on Japan's international relations, especially Japan-China and Japan-US relations? Japan-China relations had already witnessed a downward trend ahead of Abe's surprise resignation this year. Abe has tried to bring Japan-China relations to a modicum of working-level stability, not least by insisting on summit diplomacy and pledges of complementarities between his administration's Free and Open Indo-Pacific vision with Xi's Belt and Road Initiative. The Abe government has done so while pushing for a coherent security strategy that more forcefully balanced China, Tokyo's most pressing strategic challenge given its military build-up, its assertive push into East and South China Seas, and growing diplomatic leverage. Importantly, it has done so while LDP Diet members more vocally criticized Abe for granting Xi Jinping the honor of a state visit in the spring of 2020. In recent months, China's push for effective control over the disputed Senkaku/Diaoyu Islands, its promulgation of national security laws stiffening its hold over Hong Kong and its "wolf warrior diplomacy" during the COVID-19 crisis markedly worsened the mood with its neighbor, making the proposed summit off-limits. Candidates for the Presidency of the Liberal Democratic Party, therefore for the Prime Minister position, will certainly politicize the China challenge to their advantage, or to counter criticism within the LDP ranks. Moreover, leaders on both the Japanese and Chinese side may find easy comfort into a more uncompromising posture in the face of an economic downturn.
On the US-Japan front, US government officials confirmed that the level of engagement between Abe and Trump was "absolutely unprecedented" with the White House actively seeking Japanese mediation with foreign leaders, such as Vladimir Putin. In fact, the Japanese Prime Minister's relatively smooth relationship with his American counterpart was a source of envy among foreign leaders, especially when compared with the dismal state of relations between the US and many of its Western NATO allies, with Trump's mercenary and trade bully tactics in full display. This depended heavily on Abe's charm offensive through well-studied summit diplomacy and common strategic objectives on China. In fact, Abe's landmark security reforms ushered the way for deeper US-Japan alliance interoperability and jointness.
Looking ahead, the new Japanese premier will have to be a smooth political operator when working with both electoral and foreign heads of government. This is by no means a small feat for a prime minister whose Diet mandate will need to be renovated through new elections by October 2021, at latest. All in all, the LDP will likely take advantage of the disarrayed opposition and the grim political and economic outlook to present a fresh face and a new cabinet. The new Prime Minister will also likely dissolve the Lower House of the Diet in a matter of weeks and deal with strong leaders such as Xi, Trump and Putin on the basis of a solid political base at home. That very centralization of power and solid domestic powerbase has probably been Abe's most glaring legacy, second only to his administration's security reforms and diplomatic practice.