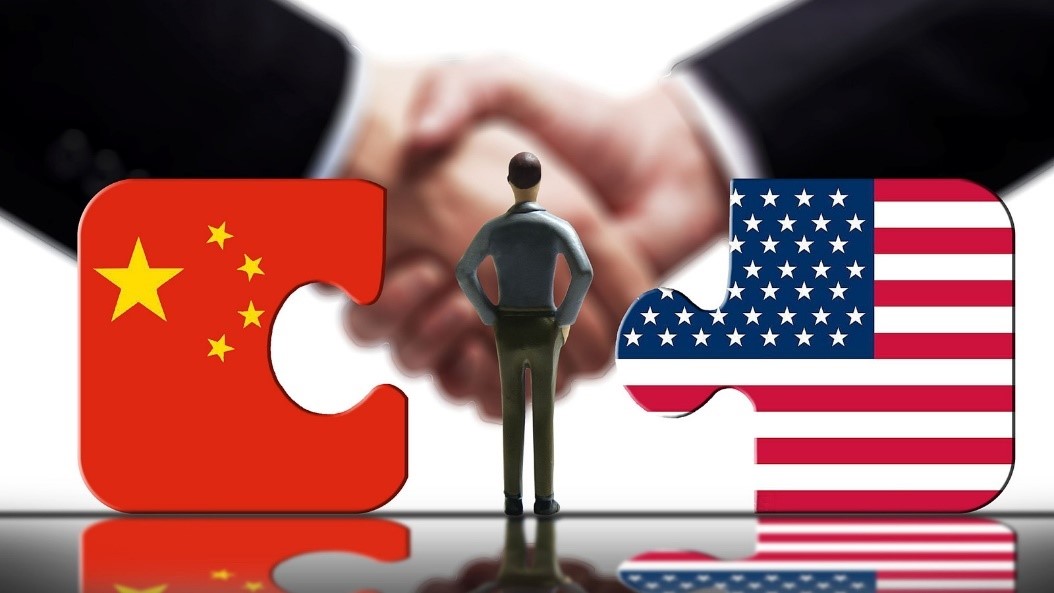 High-level exchanges between China and the United States have warmed up since the Vienna meeting in May. Xie Feng, the new Chinese ambassador to the U.S., arrived in the U.S. and assumed office; Chinese Commerce Minister Wang Wentao met U.S. Commerce Secretary Gina Raimondo, both agreeing to establish channels of communication; U.S. Secretary of State Antony Blinken visited China in June; Treasury Secretary Janet Yellen visited in July; and climate envoy John Kerry also came to China. Such high-level interactions with China, as well as Yellen's speech on China-U.S. relations, have sent a significant message of tactical adjustments in U.S. China policy.
Such readjustments have been driven by multiple factors, and to some extent have reversed the bilateral relationship's recent downward spiral. Yet there has been no substantial adjustment in America's macro China strategy. As a result, there has been no fundamental change in the U.S. state of "strategic confusion," which features contradictory and chaotic policies on China. The relationship still faces various risks and tests going forward.
Three drivers are behind the frequent high-level China visits. First is capital. The COVID-19 pandemic has come to an end globally and globalization is resuming at faster speeds. China is building a new development pattern with a higher level of openness. Facing the tremendous market dividends and the latest openness dividends in China, such American business giants as Apple, Microsoft and Tesla have voted with their feet, visiting China one after another in hope of grabbing a bigger share of the Chinese market. With such companies urging the U.S. government to adjust its abusive excuse of national security, American politicians have to take their appeals seriously and face the reality that China-U.S. economic and trade ties are mutually beneficial.
The policy of all-around decoupling from China that has been pushed by some anti-China forces in the U.S. since the Trump presidency has gone bankrupt.
Second is politics. With both Trump and Biden announcing their respective decisions to run for president in 2024, the U.S. has entered campaign season. However, the U.S. economic recovery remains lackluster, the debt ceiling has been raised once again, inflationary pressure runs high at home, the government and Congress remain divided, partisan tensions keep escalating and society is becoming increasingly fragmented. The Biden administration needs badly to take steps to stabilize the economy, improve the business environment and revitalize public confidence. It has to score diplomatic points at the APEC meeting in the U.S. later this year and make greater progress in such fields of global governance as climate change to pave the way for next year's general elections. Improving relations with China has thus become a key to rapidly unlocking those issues.
Third is diplomacy. For some time, Biden has been bent on formulating an alliance to contain China by hyping up an alleged ideological threat, attempting to build parallel markets by suppressing Chinese progress in key technological sectors, and has brought the world to the brink of a new cold war. However, the U.S. practices of suppressing latecoming countries to preserve its status as the world's sole hegemon, seeking decoupling and pressing other countries to take sides have been opposed by many. Germany, France and ASEAN have all expressed in explicit terms their resolve to avoid a new cold war as they pursue strategic autonomy. The so-called Global South has united more closely against a technology monopoly and is striving for greater development rights and interests for late-developing countries. The U.S. has to readjust its foreign policies and try to ease increasing diplomatic pressures with more flexibility.
Two positive signals
First, China and the U.S. are meeting each other halfway, working together to stabilize and improve relations. Ranking U.S. officials have visited China frequently, and the Chinese government has attached great importance to the visits and received the guests with courtesy. From diplomacy to economy, trade and global governance, China and the U.S. have conducted candid, in-depth exchanges on matters of concern.
Resolving differences through high-level contacts, policy communication and working-level dialogue and consultation are conducive to crisis management and pragmatic bilateral cooperation, and to some extent tensions have been eased between the two countries, injecting more certainty and stability into the relationship and creating conditions for the healthy development of bilateral ties.
Second, rational voices for peaceful coexistence and common evolution are growing louder. Yellen's points that the world is big enough for both China and the U.S. to thrive and that the two economies are too closely integrated to be decoupled are conspicuously different from theories of China-U.S. conflict and decoupling. Instead, they echo President Xi Jinping's remark in his meeting with Blinken that the two countries' respective successes are opportunities, not threats.
U.S. policy statements on China are gradually returning to the consensuses the two countries' leaders reached at their Bali meeting. Through the recent high-level U.S. visits, rational opinions about China will more effectively influence and shape domestic public opinion in America and improve the public opinion foundation of China-U.S. relations.
Meanwhile, America's China policy has not changed fundamentally. It is important to see that diplomatic moves such as the frequent recent visits to China by ranking U.S. officials only represent policy adjustments at a tactical level. There has been no change in the Biden administration's use of "China threat" rhetoric as an instrument to unite the two parties at home and rally allies and partners abroad in the framework of its national security strategy. China remains America's foremost competitor, and the overall idea of "competition-containment-cooperation" has not changed.
America's strategic confusion and oscillation on two major issues will continue affecting the orientation of its China policy in the future:
First is Ukraine. In U.S. strategic circles, one view holds that resolving the crisis should become a focus of a grand strategy. The crisis will continue exhausting the U.S. and will undermine U.S. strategic credibility and wear down U.S. hegemony. The U.S. is not capable of continuing to promote a new cold war while participating in a hot one, and pressing China to Russia's side will be a major strategic mistake.
Another camp believes the U.S. could take advantage of the Ukraine crisis to tie Europe and the Taiwan region tightly to the U.S. bandwagon. A Russia that is continuously exhausted by the crisis is nothing to worry about, while mobilizing allies and partners to the greatest possible extent to contain China and disrupt the great rejuvenation of the Chinese nation should be the U.S. strategic focus.
Second is the strategic containment of China. China's peaceful rise within the U.S.-led system has sunk the U.S. in a strategic dilemma, as suppressing China would deprive the U.S.-led global regime of its legitimacy and late-developing nations of the hope and space for future development.
Strategic circles in America worry that their country may lose dominance, which would be difficult for the U.S. to swallow. It is accustomed to dominance and won't accept anything less. U.S. strategic circles have realized that getting all the benefits while continuing to do bad things won't work in handling relations with China. Nor does an attempt at all-around containment of China serve U.S. interests. Yet it is also difficult to forsake the present containment policy, considering the domestic political and public opinion environment in the U.S.
Under increasing pressure from the impending elections, the Biden administration has little room for easing tensions with China. However, without Chinese cooperation, it will be very difficult for it to tackle a series of thorny economic and financial problems. It will also be difficult to make progress on significant international and regional issues, as well as global governance. At the same time, the room for a tougher China policy will also be limited.