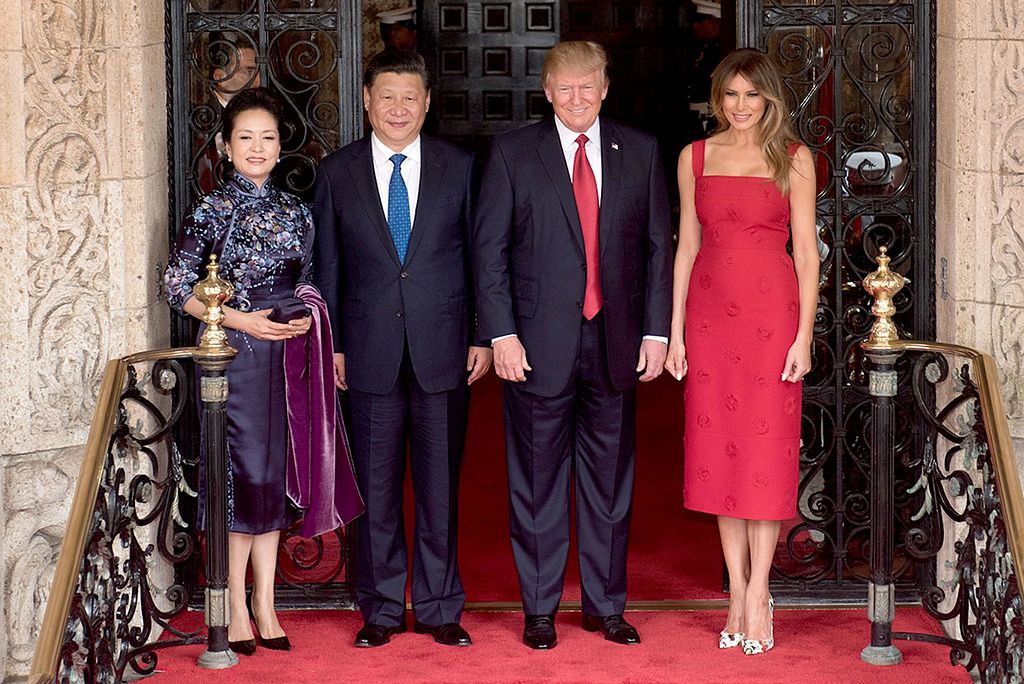 US Secretary of State Mike Pompeo's China visit came at crunch time as trade and military tensions are running high between Beijing and Washington. His meetings with Wang Yi, China's State Councilor and Foreign Minister and Yang Jiechi, a member of the Political Bureau of the CPC Central Committee on Monday were choked with grievances, but at least the door of high-level communications remains open, which is why we should stay optimistic.
The relations between the world's two economic heavy hitters are currently at an unprecedented turning point in history. China is not what it was even a decade ago: it has seen rapid growth in every socioeconomic sector, which, in the eyes of the American elite, poses the gravest imminent threat to decades-long US supremacy. Narratives like "decoupling of Chimerica" and "Thucydides Trap" have been concocted to describe China-US tension.
Since Donald Trump entered the Oval Office, China-US relations have undergone dramatic changes, making the current ties a far cry from the Barack Obama era. Chinese President Xi Jinping's report at the 19th National Congress of the Communist Party of China last October stated that socialism with Chinese characteristics has entered a new era. Two months later, Trump's White House released its first National Security Strategy (NSS), setting the strategy for restoring America's fading glory. The America First NSS stated, "Whether we like it or not, we are engaged in a new era of competition."
The new era will be marked by twists and turns.
Just months ago, a bunch of political observers believed Trump's tariff salvos were child's play. They thought the businessman-turned president was just obsessed with achieving "fair trade" by cutting off China's huge trade surplus. But time has proven them wrong. Trump has a doctrine: Economic security equals national security. What he wants is for China to not only change its economic practices and structures but also its development model and political system.
Meanwhile, the energetic 73-year-old president inconspicuously initiated a military confrontation against the Asian powerhouse. His administration decided to sell Taiwan a package of military gear worth around $33 million dollars in September, sending a dangerous signal since a smaller package would probably mean a higher frequency of such deals in the future. Less than a week later, the USS Decatur guided missile destroyer entered waters off China's islands and reefs in the South China Sea, further tanking their precarious military ties.
Since the end of last year, the phrase "sharp power" has come into vogue over concerns about China's growing influence on the rest of the world. Joseph Nye, former dean of Harvard's Kennedy School of Government, who coined "soft power" and "smart power," characterized China and Russia as "sharp power" states.
Such things cannot be overlooked. Several American universities have shut down their Confucius Institutes. The Woodrow Wilson International Center released a 143-page report accusing China of "infringing" on the academic freedom of higher education in the US. Trump aides are reportedly considering a ban on student visas to Chinese nationals.
Media is another afflicted area. Chinese state media such as Xinhua News Agency, China Daily, and the China Global Television Network have been accused by their Western counterparts of attempting to "influence the US information environment," and were even reportedly required to register as foreign agents.
US Vice President Mike Pence's recent stinging speech at the Hudson Institute, in which he cast Beijing as a foe of "America's democracy," has further fueled anti-China paranoia among Americans. The barrage of allegations and actions have ultimately shaken the trust between the two peoples. And that is the most consequential difference compared with the previous turbulence in China-US relations.
Yes, confrontation sucks. But the current Beijing-Washington ties are too sophisticated to be defined as in a new Cold War. China is not ancient Athens and the US is not Sparta. Friction is inevitable for two powers both at the nascent stage of a new era; after all, this era is unprecedented in history.
That's why Mike Pompeo's Beijing tour is a delightful thing, though it's not as satisfactory as expected. It shows that China and the US are not resistant to dialogue with each other. During the Barack Obama era, one of the most important reasons that the two countries kept a stable relationship was head-of-state diplomacy.
Now, for an established power and a rising nation to co-exist in peace, the US should drop American exceptionalism and reduce its suspicions. Beijing is engaged in economic reform involving trade structures, technological innovation, and intellectual property, but it will take time. The exploration of a new relationship model will be full of ups and downs.
Perhaps years later, they will realize that a ruling power and a rising power are not destined for war.