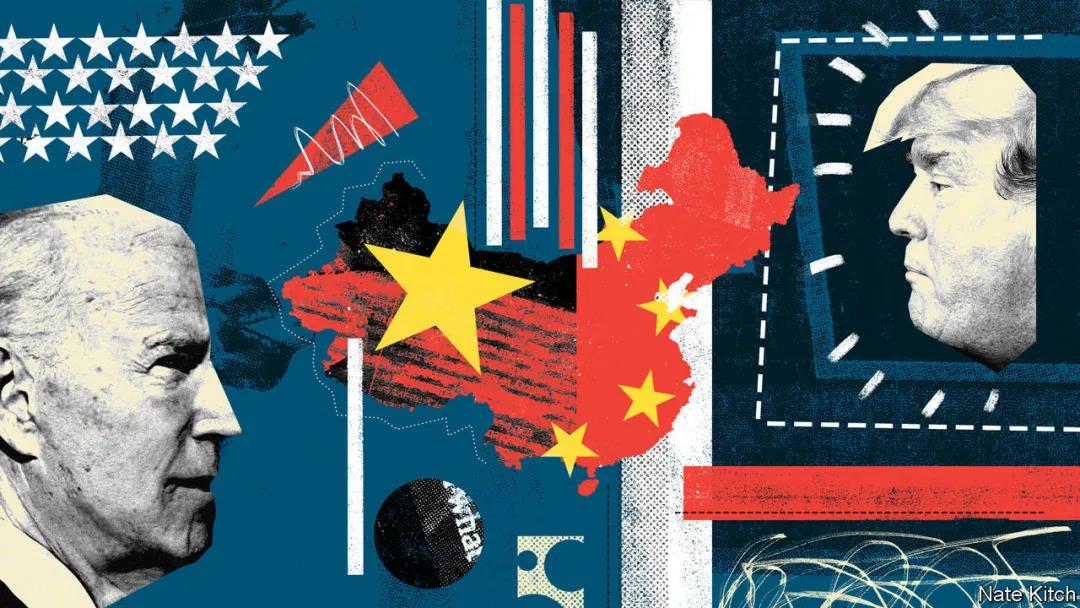 The 2020 U.S. presidential election has entered its final 60-day countdown and the intensity of the campaigns has noticeably increased, notwithstanding the limitations placed by the COVID pandemic. Both candidates are out on the hustings advocating their respective pet policies. When you listen to the candidates or examine their websites, it is immediately clear that domestic issues, as opposed to international, dominate their agendas and the concerns of the American people. Foreign policy remains (unfortunately) relatively absent. But when it does arise, China is frequently the topic d'jour.
Donald Trump made criticizing China a centerpiece of his campaign four years ago, and it really resonated with the public (especially in midwestern states) and quite possibly was the wedge issue that turned the vote in his favor. His was a razor thin victory four years ago and Trump and his advisors know (hope) it could be again.
Instead of using China as a "grievance" issue then, this time around Trump can use his toughness on China during the past four years as a "positive" in trying to reach out to the heartland, farmers and industrial base. Indeed, Trump has credibility here. He has been the most hawkish and confrontational president towards China ever in American history, and his approach seems to fit with the bipartisan suspicions of China.
Trump has unleashed a wide variety of punitive policies against China across virtually every issue area. In trade he has slapped unprecedented tariffs on Chinese imports and has placed a number of Chinese companies on the Commerce Department's "entity list", which bans them from doing business in or with the United States. The Committee on Foreign Investment in the United States (CFIUS), an interdepartmental entity based in the Treasury Department, has considerably tightened up the types of Chinese investments that are permitted. The Treasury Department has also officially labeled China a currency manipulator.
The State Department has taken a wide variety of actions: ordering China's Consulate in Houston closed; requiring Chinese official media companies and the Confucius Institute headquarters in Washington to register as "foreign agents"; constraining Chinese diplomats' freedom of movement, requiring them to notify the State Department before they visit a variety of institutions, including universities. State has also withdrawn previous special privileges for Hong Kong in the wake of the draconian new National Security Law for the territory that Beijing recently adopted, while Secretary of State Mike Pompeo has been the leading and most outspoken hawk among all cabinet secretaries, although a number of other leading officials gave coordinated harshly critical speeches on China this summer.
The Justice Department has opened a broad-gauged China Initiative aimed at countering Chinese intelligence gathering and espionage, technology and IP theft, and other threats to U.S. national security. The FBI has similarly intensified its counter-intelligence actions against China, opening a new case approximately every 11 hours according to Director Christopher Wray. The Department of Defense has beefed up U.S. military capabilities vis-à-vis China across the board, commensurate with DoD's determination that China represents the most comprehensive and long-range danger to the United States. The Department of Education has tightened oversight of U.S. universities that are engaged with China, and together with the State Department has taken steps against Chinese students studying certain fields. Other executive branch agencies have also taken their own steps against Chinese "influence activities." In addition, Congress has enacted its own "get tough on China" legislation and has been broadly supportive of the administration's actions.
This is a long list of Trump actions against China that give him credibility on the campaign trail that he has been "tough on China." With only 26 percent of the American public having a positive view of China, according to an August 13 Pew Research Center poll, Trump's China policies could be a real strength in his campaign. To be sure, foreign policy issues will likely not be priority issues—but, to the extent they are, it is China that will be front and center. Here, Trump has an advantage.
For his part, Democratic presidential candidate Joe Biden faces an uphill struggle against Trump on China. First, his whole career has been closely identified with the "engagement paradigm" followed by previous administrations, and specifically during his term as vice-president under President Obama. During this period, Biden interacted extensively with Xi Jinping and there is nothing in the record from the Obama years (or before) to suggest that he urged a tougher set of policies vis-à-vis China. To exploit this, a Trump-affiliated political action committee has been running a "Beijing Biden" media campaign.
Given Democratic presidential nominee Biden's past embrace of China it is no easy trick for him to now pivot and speak critically of China and Xi, who he called a "thug" in the Democratic primary debates. Yet, after a few early missteps during the primaries, when he said that China was not a competitor of the U.S. for example, Biden has struggled to find his own "comparative advantage" against Trump on China issues. Biden has yet to give any systematic or comprehensive speech on China, laying out his positions. This would be a big help in defining him as a candidate. Nor does he make many statements on China aside from the staple criticisms of China's intellectual property theft and undermining of the American manufacturing base. It is unclear why his campaign team has not yet set out to do this. His campaign has many deeply qualified China experts to draw on, and there are many dimensions of China policy he could raise. Even if his positions do not vary greatly from Trump's, Biden could make the argument that China presents a nonpartisan set of challenges which require bipartisan approaches (Biden has been an advocate of bipartisanship throughout his career).
If there is one area that Biden could exploit versus Trump it is working with allies, partners, and other countries to counter China's malign behavior abroad. Many countries all over the world are increasingly troubled by China's behavior and a number have now been on the receiving end of Beijing's punitive and manipulative actions. Trump's "America First" unilateralism has very unfortunately targeted American allies and partners—many of which could be enlisted in a countervailing coalition on some China-related issues. When it comes to foreign policy, re-building U.S. alliances and partnership is one of Biden's signature strengths, along with promoting democracy and running a "values based" foreign policy. What better place to start than on China?
Thus, as the stretch run of the 2020 presidential election unfolds, watch carefully to see how both candidates treat the China issue. Biden has his work cut out for him, but it remains to be seen if Trump can capitalize on his administration's record.