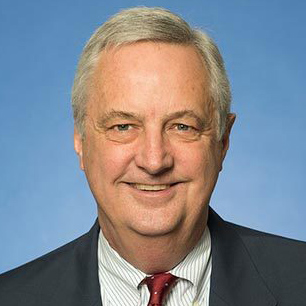 David Shambaugh
Gaston Sigur Professor of Asian Studies and Director of the China Policy Program, George Washington University
David Shambaugh is Gaston Sigur Professor of Asian Studies, Political Science & International Affairs, and Director of the China Policy Program, at George Washington University. His most recent book is China's Leaders: From Mao to Now (2021).
Nov 18, 2023

The summit meeting between Presidents Biden and Xi Jinping south of San Francisco has provided new and important stability to the fluctuant and stressed U.S.-China relationship. In the absence of a joint agreed statement, both governments put forward their own interpretations of what was said and agreed in the discussions. These respective interpretations were, not surprisingly, in agreement concerning sensitive issues in the relationship. Nonetheless, a number of "deliverables" were announced.

Nov 03, 2023

China's Foreign Minister paid an official two-day visit to Washington last week, laying the groundwork for an anticipated meeting between Presidents Joe Biden and Xi Jinping in November. The two sides had a "constructive" and detailed set of discussions on specific issues, but the most important outcome may be that a normal diplomatic interaction took place after a long hiatus and substantial acrimony in the bilateral relationship.

Jun 23, 2023

After more than twelve hours of direct and candid discussions between U.S. Secretary of State Antony Blinken and senior Chinese officials (including President Xi Jinping), the volatile U.S.-China relationship is slightly more stable . But while the visit will catalyze more regularized exchanges and high-level visits in the coming weeks and months, the relationship remains deeply strained over a wide variety of issues and deep differences in views—which are not going to fundamentally change.

May 18, 2023

After three months without high-level dialogue or contacts between the American and Chinese governments, the past week saw a flurry of direct exchanges. The talks were meant to stabilize strained ties, put a floor under the deteriorating relationship and work out a road map for future discussions and exchanges. While prudence is warranted, there can be some solace taken in the fact that senior officials are at least talking directly again.

Feb 22, 2023

The potential transfers of lethal military materiel from China to Russia is a deeply concerning possibility. If it were to occur, there would be fierce reactions from the United States and Europe—and China's relations with both would further deteriorate. There would also be global consequences, as the world might bifurcate into two competing blocs and a new global Cold War may begin.

Nov 18, 2022

Presidents Xi Jinping and Joseph Biden met for over three hours in Bali in advance of the G-20 Summit. The discussion was another frank exchange that aired the differences between the two sides, and it also succeeded in establishing some more regularized working level exchanges between the two governments.

Oct 21, 2022

After nearly two years in office, the Biden administration recently published its National Security Strategy. The 48-page document covers the broad spectrum of national security and foreign policy challenges to the United States, prominently including the People's Republic of China.

Aug 02, 2022

The most recent direct discussion between U.S. President Joseph Biden and Chinese President Xi Jinping was dominated by the Taiwan issue—which has become increasingly volatile and has returned to a central point of tension in the relationship. The telephone conversation allowed each president to restate their respective positions. Hopefully such an exchange will contribute to restraint, non-provocations, and stability between Beijing and Washington (although Taipei has its own agency and can cause instability).

Jul 12, 2022

Secretary of State Antony Blinken and Chinese State Councilor and Foreign Minister Wang Yi met on July 9 at a G-20 Foreign Ministers Meeting in Bali, Indonesia. They held lengthy discussions—but all subsequent indications suggest that no substantive progress was made on each sides' concerns. Nonetheless, some consolation can be taken that such an exchange occurred at all.

May 31, 2022

As President Biden attends his first in-person meetings in Asia, who he's visiting and their respective agendas can inform our observations on what the U.S. strategy will be in dealing with China's neighbors.