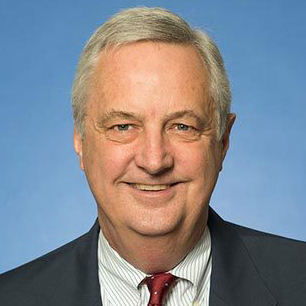 David Shambaugh
Gaston Sigur Professor of Asian Studies and Director of the China Policy Program, George Washington University
David Shambaugh is Gaston Sigur Professor of Asian Studies, Political Science & International Affairs, and Director of the China Policy Program, at George Washington University. His most recent book is China's Leaders: From Mao to Now (2021).
May 18, 2023

After three months without high-level dialogue or contacts between the American and Chinese governments, the past week saw a flurry of direct exchanges. The talks were meant to stabilize strained ties, put a floor under the deteriorating relationship and work out a road map for future discussions and exchanges. While prudence is warranted, there can be some solace taken in the fact that senior officials are at least talking directly again.

Feb 22, 2023

The potential transfers of lethal military materiel from China to Russia is a deeply concerning possibility. If it were to occur, there would be fierce reactions from the United States and Europe—and China's relations with both would further deteriorate. There would also be global consequences, as the world might bifurcate into two competing blocs and a new global Cold War may begin.

Nov 18, 2022

Presidents Xi Jinping and Joseph Biden met for over three hours in Bali in advance of the G-20 Summit. The discussion was another frank exchange that aired the differences between the two sides, and it also succeeded in establishing some more regularized working level exchanges between the two governments.

Oct 21, 2022

After nearly two years in office, the Biden administration recently published its National Security Strategy. The 48-page document covers the broad spectrum of national security and foreign policy challenges to the United States, prominently including the People's Republic of China.

Aug 02, 2022

The most recent direct discussion between U.S. President Joseph Biden and Chinese President Xi Jinping was dominated by the Taiwan issue—which has become increasingly volatile and has returned to a central point of tension in the relationship. The telephone conversation allowed each president to restate their respective positions. Hopefully such an exchange will contribute to restraint, non-provocations, and stability between Beijing and Washington (although Taipei has its own agency and can cause instability).

Jul 12, 2022

Secretary of State Antony Blinken and Chinese State Councilor and Foreign Minister Wang Yi met on July 9 at a G-20 Foreign Ministers Meeting in Bali, Indonesia. They held lengthy discussions—but all subsequent indications suggest that no substantive progress was made on each sides' concerns. Nonetheless, some consolation can be taken that such an exchange occurred at all.

May 31, 2022

As President Biden attends his first in-person meetings in Asia, who he's visiting and their respective agendas can inform our observations on what the U.S. strategy will be in dealing with China's neighbors.

May 30, 2022

Secretary of State Antony Blinken delivered his speech on the Biden administration's approach to China last week. While he laid out a laundry list of China-U.S. policy issues, the administration must now actively fashion an integrated strategy to deal with the ongoing challenges presented by Beijing.

Mar 30, 2022

As the global community turns against an increasingly isolated Russia, China's silence on the topic becomes more easily interpreted as support for Putin's war. The untenable stance will be sure to drive more friction between the West and China and puts China's foreign interests in further jeopardy.