On April 6 and 7, President Xi Jinping and President Donald Trump had their first meeting, at Trump's Mar-a-Lago resort in Florida. The two heads of state had long, in-depth and friendly interactions. The meeting was described as positive and fruitful.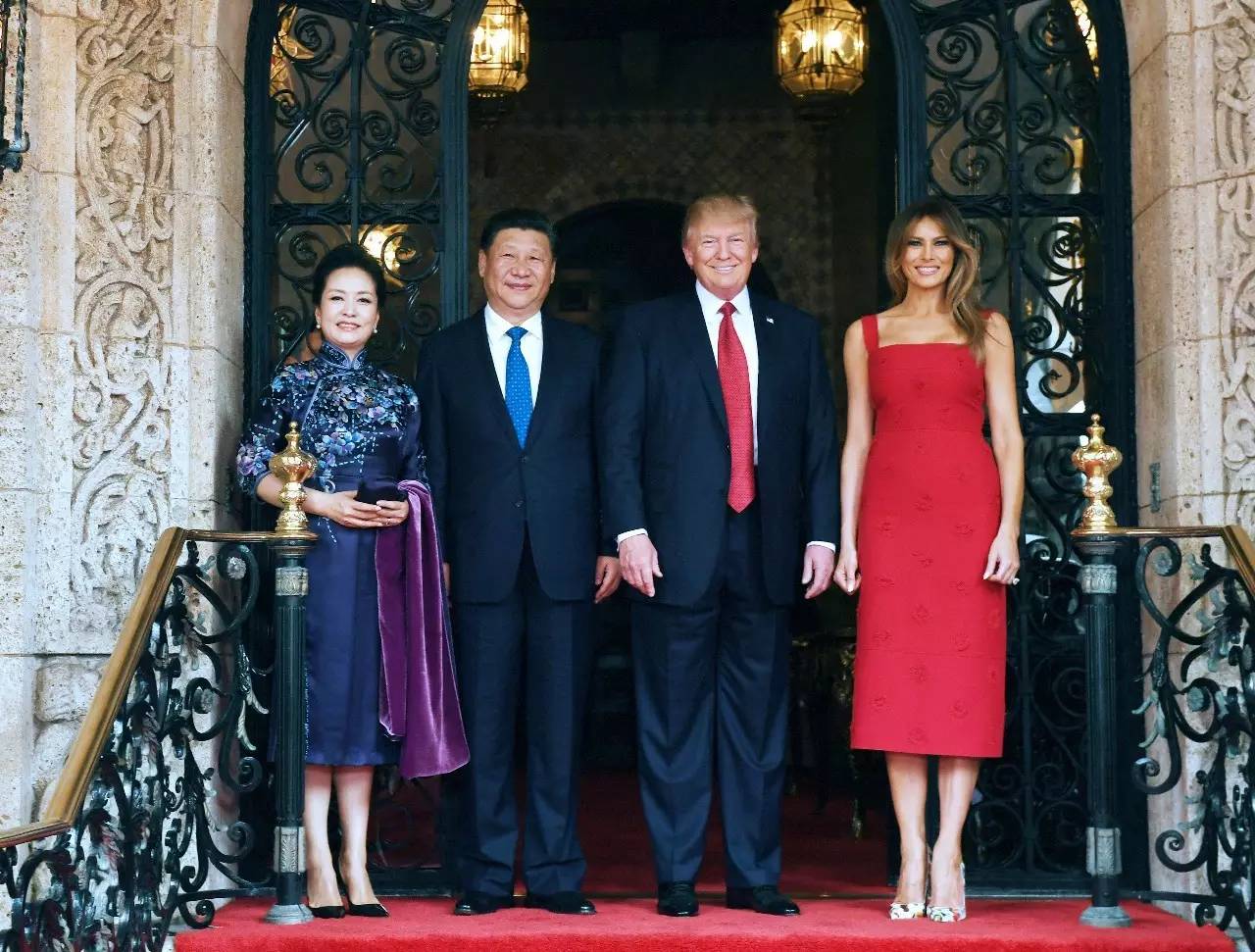 It's been over two month since President Trump took office. But the China-US relationship has remained in transition from the previous to the current administration. Given Trump's campaign statements on China, people have been wondering what specific measures his administration will take, how China-US relations will develop and what will happen to the previous exchange and cooperation mechanisms. The meeting has greatly reduced uncertainties in bilateral relations caused by the change of administration.
Since Nixon's visit to China in 1972, summit meetings have played an irreplaceable role in bilateral relations. They help readjust directions, inject new vitality and help to solve tough problems. The first meeting between Xi and Trump kicks off a personal relationship. The long hours spent together seemed to have enhanced mutual understanding, trust and a sound working relationship.
As former Secretary of State Condoleezza Rice described it, the China-US relationship is 'big and complicated'. The two countries have extensive areas of intertwined interests and differences. Before the Xi-Trump meeting, some American scholars were already guessing what each leader will take to the other and what each will ask from the other. Indeed, no limit was set on the meeting, which was open to all topics. Most importantly, the two heads of state needed to identify the direction and set up a strategic framework for China-US relations in the coming years and even longer term. The two Presidents reached important common understanding on expanding mutually-beneficial cooperation and managing differences on the basis of mutual respect. Xi stressed that there are 'a thousand reasons to make the China-US relationship a success' and there is 'not a single reason to break it'. Trump also made a great point that the US and China shoulder major responsibilities as world powers and may jointly accomplish something big. Indeed, cooperation is the only right choice for the two countries, which is a critical recognition.
In this win-win age, China and the US are highly interdependent, with deeply converging interests and high stakes in each other. What defines the China-US relationship should only be cooperation and friendship. The two countries should help each other to be successful and benefit from the other's success. Cooperation benefits the two peoples and promotes regional and world peace, stability and prosperity. This is why the China-US relationship is important and the two countries' have responsibility to the international community. The positioning of China-US relationship was made clear at the meeting, giving a positive response to international expectations. This will be of far-reaching significance for China-US relations for decades.
Before the summit meetings, the two countries had already set up four new high-level dialogue and cooperation mechanisms: diplomatic and security dialogue, comprehensive economic dialogue, law enforcement and cyber security dialogue, and social and people-to-people dialogue. The first two were already launched, with economic dialogue led by Vice Premier Wang Yang, Treasury Secretary Mnuchin and Commerce Secretary Ross, and diplomatic and security dialogue led by State Councilor Yang Jiechi, Secretary of State Tillerson and Defense Secretary Mattis. It was a very important change. Previously there was the Strategic and Economic Dialogue and High Level Consultation on People-to-People Exchanges. The newly announced four mechanisms have an obviously wider scope, covering all aspects of China-US relations. If all four will be led by a Chinese vice premier and state councilor and US cabinet officials, they will be second only to the meetings between heads of state. For example, the diplomatic and security mechanism will amount to two-plus-two dialogue between US and its allies, which previously did not exist between China and the US. It will substantially increase the weight of security exchanges in bilateral relations. Correspondingly, President Xi placed much stress on military relations during the meeting. He described military mutual trust as the basis for strategic mutual trust and emphasized the need to enhance mil-to-mil exchanges at all levels, give full play to the various existing mechanisms and develop new dialogue between joint chiefs of staff. In China-US relations, mil-to-mil exchange has long been the 'short slab' and security ties have been the 'weak link' in comparison to the political and economic ties. The innovative new mechanism will play a very important role to shore up weaknesses and develop a more balanced and sturdier relationship. Its significance to a relationship based on no confrontation or conflict cannot be overstated.
Trump's 'Buy American, Hire American' slogan shows that trade imbalances are an issue of great concern for the new American President. The two heads of state agreed to take a hundred days to review China-US economic and trade relations. With continued economic growth, advancement of the supply-side reform and improvement of people's livelihood, China will import more American produces and increase investment in the US, thus creating more jobs in different areas there. The two countries can look forward to a broad prospect for cooperation in trade, investment, finance and infrastructure, and their economic and trade relations will be more balanced and closer with a bright future.
Now that the two heads of state have mapped out the China-US relationship, exchanges and cooperation in all different fields may begin in an orderly manner.