When China's official news agency Xinhua reported that more than 40 percent of goods sold online in China last year were either of bad quality or outright counterfeits, hope returned yet again that Beijing authorities would crack down on a problem that has plagued the Chinese market place and China-U.S. commercial relations.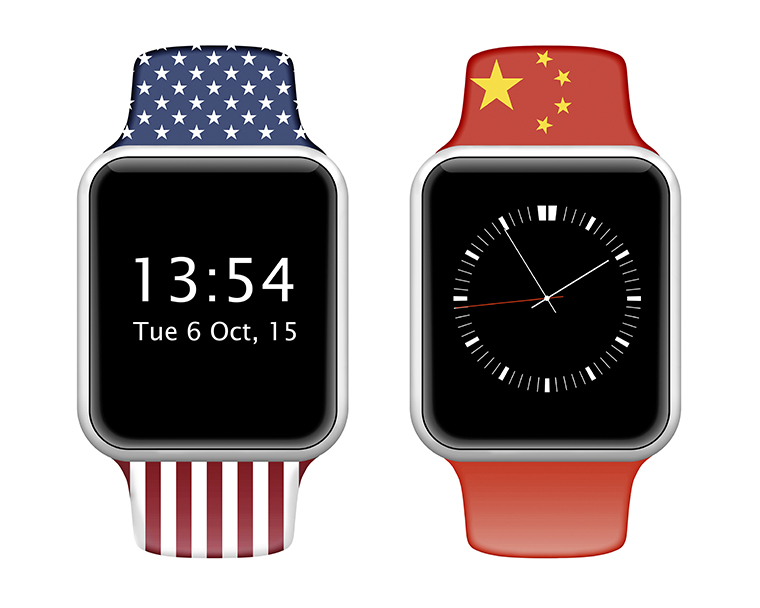 According to Reuters, China's top lawmakers were told in a report that "just under 59 percent of items sold online last year were 'genuine or of good quality.'"
"China has been trying to shake off a notoriety for pirated and counterfeit goods, long a major headache for global brands targeting the Chinese market from iPhone maker Apple Inc to luxury retailer LVMH," said the Reuters report. "Chinese e-commerce giant Alibaba Group Holding Ltd," it added, "has been lobbying to stay off a U.S. blacklist for fakes after coming under renewed pressure this year over suspected counterfeits sold on its shopping platforms."
Yet, even should China finally move to better police both the makers and the distributors of counterfeit and shoddy products, the nation's leaders could also take a page from California's experiences and do more to seek to spur innovation, rather than imitation.
California has been associated with the rewards of risk taking for decades. That no doubt was underscored when China President Xi Jinping traveled to the United States recently, meeting with backyard West Coast entrepreneurs who have long since been transformed into Wall Street boardroom successes. Those California dreams of tech success have since gone global, capturing the imaginations of would-be tech entrepreneurs everywhere, whether in Shanghai or Silicon Valley.
At the recent Milken Institute Asia Summit held this September in Singapore, Kevin Klowden, an economist colleague and managing director of the Milken Institute California Center in Los Angeles, and I shared several lessons from America's "Golden State."
As Klowden and I argued, long-term success in tech typically includes the ability to not only improve upon, but also to be at the center of innovation. Here, China can take steps to nurture and boost homegrown innovations, risk-taking, and successes – and do so without discriminating against non-Chinese companies.
So what specific lessons does California offer up to China, whether for the Hong Kong Special Administrative Region or Beijing? Here are three from Klowden and me.
First, China must commit to developing great research universities – world-class institutes that will both train skilled individuals and advance the sharing of basic research and technology. According to the Shanghai Academic Ranking of World Universities, 2015, the United States is home to 16 of the top 20 world research universities.
Of those 16, an astonishing six are in California, ranging from Stanford University at No. 2, to the University of California, San Francisco, at No. 18. Three of the top seven are in the San Francisco area, two from around Los Angeles, and one in San Diego. Of the top 100 research universities, 11 are in California.
In contrast, Asia's highest-ranking research university is the University of Tokyo at No. 21. No non-Japanese university in Asia makes the top 100. This situation is changing, and California-based universities know that they too cannot rest on their laurels. In the interim, in their desire for international students, U.S. institutions, including many from California, also have educated some of the most successful entrepreneurs in Asia.
Second, Klowden and I argue that China must embrace failure – not as an end, but as a means to success. Perhaps one of the most important lessons and strengths of California is the ability of its entrepreneurs to fail and try again. By some accounts, two-thirds of Silicon Valley startups do not last five years, failing ever to make it to an Initial Public Offering (IPO) stage.
So, why do there continue to be so many startups? One reason is that, quite often, the same people who started one company are willing and able to try again. The ability to fail and learn is a significant factor in many companies' successes in the state.
Even the more established firms, including Apple, Google and Intel among others, have thrived in part by continuing to take chances on small innovators, who then made it big. At one point, Yahoo's single greatest windfall arguably came from its stake in Alibaba, and its second greatest, perhaps its joint venture in Japan.
Third, China must move to innovate the financing of start-ups. By some accounts, up to 50 percent of all venture capital activity in the world flows through California. The access to significant investors at numerous different stages plays a significant role for California's success in seeding tech innovation. Klowden and I believe that China must take further steps to develop this resource, including policy and regulatory changes.
Even the most successful Asia start-ups have found it easier to access U.S. capital markets to further their expansion. Alibaba's blockbuster New York Stock Exchange IPO is one example.
In the United States, there is a growing consensus on the value of promoting financial-market understanding and of working to expand access to capital, strengthen and deepen financial markets, and develop innovative financial solutions to the ongoing challenges to America's sustained economic growth.
In his nonfiction book "China in Ten Words," noted Chinese contemporary writer takes on directly China's innovation challenge in the chapter, "Copycat." Publisher Knopf Doubleday describes Yu Hua as depicting "the escalating trend of piracy and imitation as a creative new form of revolutionary action."
In contrast, and in a very real revolution of another kind, the U.S. tech sector has created a success story that has gone well beyond any Silicon Valley roots. That same reinvention and expansion of America's tech industry now has people rightly California dreaming, on both sides of the Pacific, including understandably in China. For the China dream, however, to include Silicon Valley-style success and strengthened China-US ties, the key now is for Beijing policy makers to foster an entrepreneurial ecosystem to create consistent levels of innovation vs. imitation.