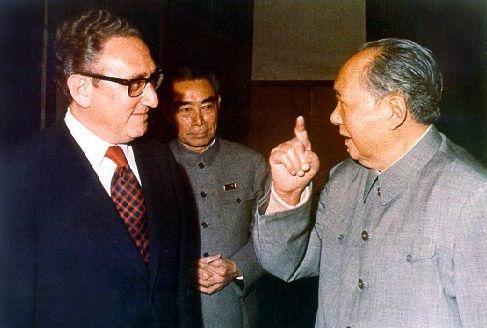 Dr. Henry Kissinger's secret visit to China in July 1971
This year marks the 50th anniversary of Dr. Henry Kissinger's secret visit to China. In July 1971, Kissinger, as national security adviser to U.S. President Richard Nixon, held several rounds of talks with Chinese Premier Zhou Enlai in Beijing. The Chinese and U.S. sides addressed such thorny issues as Taiwan in a manner that was candid and full of wisdom. Kissinger's visit paved the way for Nixon's February 1972 China visit and the subsequent normalization of relations between China and the United States.
Looking back on the historic episode, Kissinger used the word "minuet" — a slow, stately kind of dance — to describe the extremely prudent yet significant interaction. The analogy was fitting because the room for policy maneuvers for leadership on both sides was limited and called for extraordinary diplomatic sophistication. Both sides needed to engage with resilience. Considering the various difficulties facing the China-U.S. relationship today, the practice and wisdom of the minuet remain an important source of inspiration.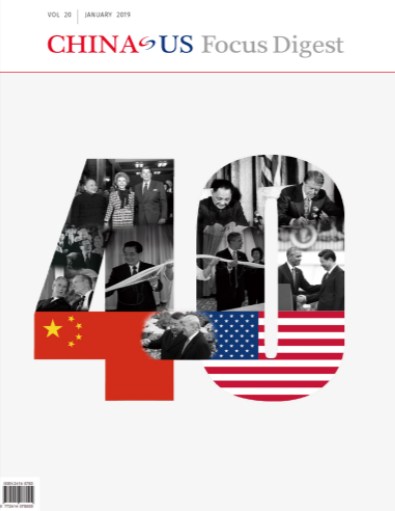 Read China-US Focus Digest to find out the milestones in the past 40-years' history of U.S.-China
After Joe Biden was elected president of the U.S., many have thought China-U.S. relations would get a reset, but that is unrealistic. Despite some differences in tactics, the Biden administration has inherited Donald Trump's approach to great power competition. Biden himself recently called China the "most serious competitor" of the United States. In his speech at the virtual Munich Security Conference on Feb. 19, he said the U.S. and Europe should prepare for long-term strategic competition with China.
Ranking officials in the emerging Biden administration have sounded tougher than Biden himself. Defense Secretary Lloyd Austin sees China as "a pacing threat," and the Defense Department's China task force includes multiple Democrats who are China hawks. Moreover, according to Republican Congressman Michael McCaul, both Secretary of State Antony Blinken and National Security Adviser Jake Sullivan have told him China is the "greatest long-term national security threat" for the U.S.
Obviously, the Biden administration will be unusually prudent when it comes to interactions with China and will attempt to ensure that it works from a position of strength. Biden has engaged in frequent telephone diplomacy since his inauguration. He didn't talk with Chinese President Xi Jinping until after communicating with U.S. allies and partners.
Explaining the meaning of "position of strength," Blinken said that when it comes to making China policy, the administration would coordinate fully with allies and partners, and then work together to exert pressure on China. Officials are busy revitalizing the U.S. alliance network, conducting in-depth discussions with the European Union and NATO about meeting the "China challenge" and racing against time to prepare for a democracy summit.
Judging from these moves, Biden appears to be in no hurry to adjust U.S. policy, nor to expand contacts with the Chinese side. In the words of White House Press Secretary Jennifer Psaki, the U.S. will maintain "strategic patience" on China. But this doesn't exclude the possibility of a new China-U.S. minuet. Both sides have been sending out noteworthy policy signals.
While retaining a tough posture toward China, the Biden administration has displayed some new thinking that is different from the Trump administration's. First, it isn't interested in a new Cold War. During his speech at the Munich Security Conference, Biden said he wouldn't create a scenario of East-West confrontation, or conflicts.
"We cannot and must not return" to reflexive opposition and rigid blocs of the Cold War, he said. "Competition must not lock out cooperation on issues that affect us all."
These remarks seem to have something in common with the Chinese side's proposal of "no conflict, no confrontation." Cooperation became a taboo in the Trump administration's policy rhetoric, yet the Biden administration has made it clear that the U.S. needs to cooperate with China in such realms as public health, climate change and nuclear non-proliferation.
Additionally, the Biden administration seems willing to have more dialogue on democracy and human rights, rather than single-mindedly escalating confrontation. Biden said he emphasized in his phone conversation with Xi that no U.S. president can retain his position unless he adheres to broad values among the American people. He believes China is trying to be a global leader, for which it must win other countries' trust, and that in turn calls for China to better protect human rights.
Obviously the Trump administration was not willing to see China become the global leader, so it did everything possible to denigrate China on human rights. More important, Biden stated clearly, "Culturally, there are different norms that each country and their leaders are expected to follow." If the U.S. side can face some fundamental China-U.S. differences squarely on normative levels, it may present an opportunity for the two sides to ease their ideological conflict.
Unlike its immediate predecessor, the Biden administration has not launched groundless attacks on the Communist Party of China, the ruling force in the country, and that is conducive to preserving the political foundation for bilateral communication. During his phone conversation with Xi, Biden promised to promote "practical, results-oriented engagement" with China while advancing the interests of the American people and allies. In the past few years, the word "engagement" itself became a taboo in U.S. policy rhetoric on China. The Trump administration had virtually forsaken all channels of diplomatic dialogue and did everything in its power to destroy the social and public-opinion foundation of China-U.S. engagement.
To push relations back to a predictable, constructive track, the Chinese side has also been striving to send policy signals, putting forward a series of proposals for promoting positive adjustments. Recently, Yang Jiechi, a CPC Central Committee Politburo member and Director of the Office of the CPC Central Committee Foreign Affairs Commission, and State Councilor and Foreign Minister Wang Yi have spoken repeatedly on China-U.S. relations. About the U.S. concerns on China issues, Yang emphasized that China has never interfered in U.S. domestic affairs, including general elections; never exported its development model; never engaged in ideological confrontation; never sought to challenge or replace the U.S. position and never pursued spheres of influence.
Wang said China is willing to coexist peacefully with the U.S. and seek common development. As for the Biden administration's concerns about democracy, Wang said democracy isn't the sole domain of a small number of countries but rather a common value of humanity. He called for China and the U.S. to reactivate or establish dialogue mechanism in all fields and at all levels, to conduct candid communication and to "carry out dialogue that solves problems." He also urged both sides to coordinate their policies and enhance their collaboration in fighting the coronavirus, coping with climate change and promoting world economic recovery.
To sum up, in light of various domestic pressures on both sides, neither China nor the U.S. is willing to compromise on many significant issues. Benign interaction won't be achieved overnight, and it may even experience setbacks or frustrations. The bottom line is that both parties need to rediscover the art of diplomacy, carefully grasp and precisely read each other's policy signals, explore new models for effective dialogue and accumulate confidence through actions, rather than engaging in simplistic, empty slogan shouting or placing unrealistic demands on the other side. It will require substantial effort for China and the U.S. to dance together in a repeat of their historic minuet.