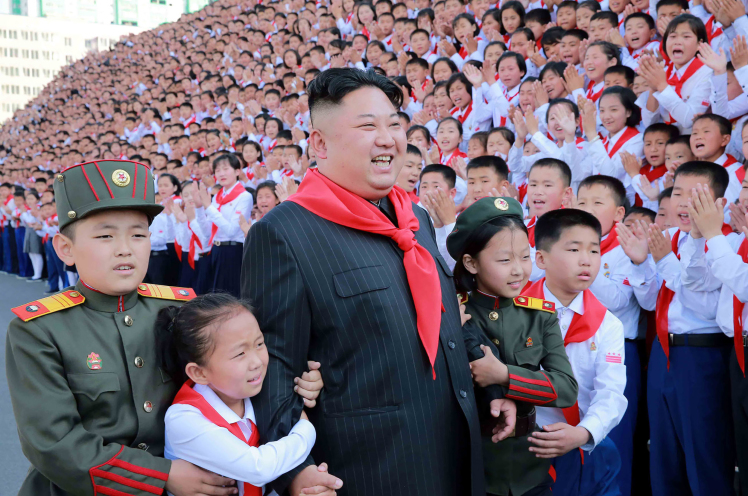 On April 20, the 3rd Plenum of the 7th National Congress of the Korean Workers Party announced its decision to terminate the party's March 2013 proposal to simultaneously pursue nuclear capabilities and economic development, suspend tests of nuclear weapons and mid- and long-range missiles, close the Punggye-ri nuclear test site, not use nuclear weapons without being provoked or threatened, and not transfer nuclear weapons and technology. Following that, North Korea wants to mobilize and concentrate all its resources on economic construction. This marks a significant shift in North Korea's strategy. The prospect of a "North Korean version" of reform and opening up becomes even more real.
This is the first time Kim Jong-Un, as the top leader of DPRK, has formally announced a nuclear/missile freeze, showing its sincerity to participate in denuclearization talks and reduce tensions on the Korean Peninsula. North Korean long-range missile technologies are still not that developed, and announcing the freeze now has also eased American concerns. This is conducive to the upcoming summit between the North Korean and US leaders. Some people criticized the North Korean meeting for making no mention of denuclearization. But North Korea has already taken a giant step forward and exceeded anticipations by spontaneously declaring the nuclear freeze without receiving any compensation from concerned parties. A nuclear freeze is the starting point, not the end of Peninsula denuclearization, which is also why US and South Korean leaders have endorsed the move. Denuclearization can only be realized through "big deals" in future negotiations. Had North Korea spontaneously announced denuclearization now, it would be giving up its biggest bargaining chip. Judging from North Korean domestic politics, its announcement of the shift in strategic guidelines also indicates it is trying to justify its future participation in denuclearization talks and related moves and soliciting popular support.
Second, a series of North Korea's recent actions have set the outside world re-evaluating Kim Jong-un and his regime. In the past, out of various considerations, US and South Korean authorities and media tended to demonize Kim and the North Korean regime, deeming the North's motives and behavior irrational, even assuming it will start a war with nuclear weapons. Pyongyang's recent moves prove that Kim is rational and pragmatic and knows the rules of international politics sufficiently. His adroit use of diplomatic strategies and tactics are comparable with many seasoned politicians, and his pursuit of nuclear and missile capabilities was based on his need for a security guarantee. Outside opposition to Pyongyang's nuclear ambitions should target its violation of international nuclear non-proliferation rules, rather than dwell on the special characteristics of Kim and his regime. Stigmatizing Kim and North Korea can only acerbate their security concerns and distrust of the outside world, which won't help resolve the nuclear crisis.
Third, the prospect of North Korean "reform and opening up" is increasingly real. Its announcement of a new strategic guideline and its concentration on economic development is the inevitable outcome of the in-depth social and economic changes inside North Korea. The country has been striving for a transition since the 1980s. Despite repeated setbacks at home, market factors have expanded continuously, and the mechanisms of its planned economy kept withering. Since assuming office, Kim has boldly loosened controls, adopting a series of market-oriented measures. North Korea has introduced a mechanism very similar to China's contract-based household responsibility system in rural areas, giving more autonomy to factories in cities, allowing them to purchase, produce, sell, and distribute income. This is why, despite constantly escalating international sanctions, the country's economy has displayed the most steady and rapid growth since the end of the Cold War, and people have witnessed great improvements in their livelihoods. This has also been confirmed by observations of foreigners visiting North Korea in the past few years. Market-oriented progress has promoted free population movement inside North Korea and rapid information flow, changing the collectivist mentality of the North Korean public, cultivating individualist, materialist tendencies. At present, maximum international sanctions and diplomatic isolation have seriously affected economic development and people's lives. Reform and opening up in North Korea is conducive to the process of denuclearization; a market-oriented regime that cares about the economy will more easily integrate with the international community and follow international rules, and will be more sensitive to outside sanctions and pressure.
Although future denuclearization negotiations will be very challenging, North Korea's announcement of the nuclear freeze is an important step in the process of denuclearization. The 3rd Plenum of the 7th National Congress of the Korean Workers Party was the North Korean version of the 3rd Plenum of the 11th National Congress of the Communist Party of China. North Korea will follow the example set by 20th-century China, work toward establishing diplomatic relations with the US and introducing gradual reform and opening up, and concentrate on economic construction. The rest of the world should encourage and guide such efforts, facilitating a virtuous circle of denuclearization and reform and opening up.