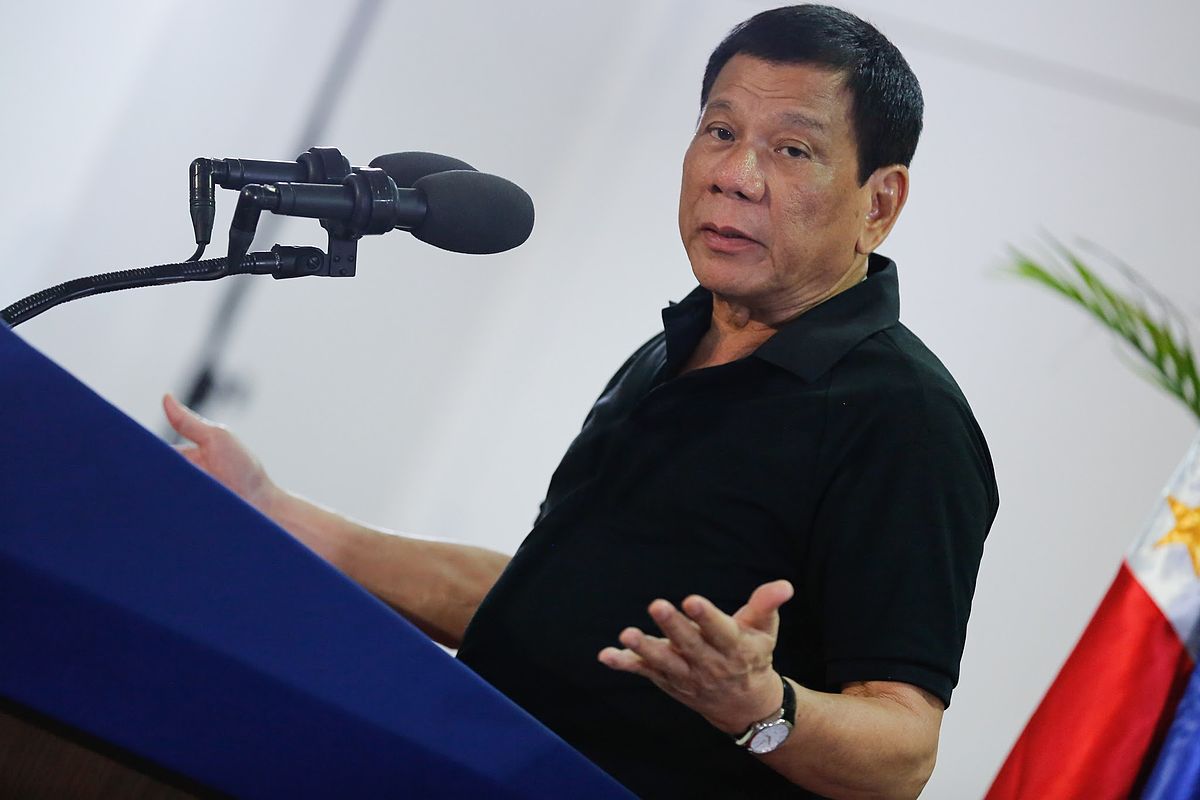 China's Maritime Silk Road, India's Act East, Korea's New Southern Policy and Taiwan's New Southbound Policy all reflect the increasing importance of Southeast Asia in the calculus of Asia's titans. Even the United States considers ASEAN central to its Indo-Pacific strategy. Seen from this vantage point, Philippine President Rodrigo Duterte's increasing Asian pivot is not a regional outlier, but rather a response to the changing times.
During his address as a keynote speaker for the Boao Forum held on Hainan this April, President Duterte said that the "Philippines' destiny is in Asia." He added that his country "is ready to work with all nations in the region to seek friendship and cooperation." This forthright statement signals the direction of his foreign policy. While personal impulse may play a role, increasing intra-regional trade, investment and security ties, in fact, are more significant factors in Duterte's pivot to his Asian neighbors. This re-orientation does not necessarily presage a drift towards Beijing's embrace as critics may easily argue. The fiery leader, in fact, assigns high importance to his nation's relations with fellow ASEAN neighbors. Furthermore, other Asian powers, notably Japan, as well as countries in western Asia, also figure prominently in Duterte's Asian shift. Russia, a Eurasian power, is another non-traditional partner that Duterte wants to cultivate good ties with.
The unorthodox Duterte has broken decades-old Philippine diplomatic tradition by having yet to visit a Western country two years into his presidency. Past presidents paid at least one visit to the Philippines' former colonizer and major security ally the United States early on in their term. They often ended their stint in power with Washington, D.C. as the favored destination for international visits. Duterte's immediate predecessor, former President Benigno Aquino, made the U.S. his first stop – taking a week-long trip there before making his Asian rounds. Duterte also blazed a different trail by visiting China as his first visit to a major power. To date, he has made three trips to China, two to Japan, and one each to India and Korea, completing his rounds of Asian powerhouses. He also paid a visit to Russia and major countries in West Asia.
Neighborly Relations and Pragmatic Security Cooperation
Security and economics are at the heart of Duterte's foreign trips. At the onset of his administration, he realized the transnational aspects of his concerns for Philippine security (e.g. the anti-narcotics crackdown and counter-terrorism). Likewise, maritime security and disputes in the West Philippine Sea are high on his agenda with foreign counterparts. Duterte visited all South China Sea littoral states in his first five months in office and rounded up all ASEAN capitals in his first nine months, underscoring the value he attaches to the regional flashpoint and the critical place of ASEAN in Philippine diplomacy. In comparison, former President Aquino visited only one ASEAN country in 2010 (Vietnam) and did not complete his ASEAN tour until his third year in office. Viewed from this angle, a fixation with bilateralism as well as a failure to consult and work with ASEAN partners are misplaced criticisms of Duterte's foreign policy.
Easing tensions and managing disputes with neighbors have been central to the president's maritime policy thus far. He personally led the send-off ceremony for Vietnamese fishermen caught fishing in Philippine territorial waters twice, in 2016 and 2017. In 2016, he agreed to set-up a high-level bilateral consultation mechanism and a joint coast guard committee for maritime cooperation with China. Philippine efforts, in turn, contributed to dial down anticipated tensions, especially in the aftermath of the 2016 arbitration award. In no small way, such moves by Manila created a favorable climate to temper the simmering disputes and create openings for regional cooperation. An ASEAN-China crisis hotline and a Code for Unplanned Encounters at Sea were set up. Momentum for an ASEAN-China Code of Conduct was also revived, with a framework and a single negotiating text recently agreed upon.
Capacity building, information sharing and joint patrols are areas of security cooperation that Duterte hopes to boost in his Asian pivot. The firebrand leader praised newfound security partners China and Russia, alongside established partners U.S. and Australia, for their support in his fight against terrorism. At a time when the Philippines badly needed firepower to fight ISIS-linked militants that captured Marawi City in 2017, China and Russia donated assault rifles, a million rounds of ammunition, and military trucks. China also donated heavy equipment and pledged support for Marawi's post-conflict rehabilitation. Thus, Manila's warming ties with Beijing and Moscow are driven less by the latter's silence on human rights concerns than their actual help in addressing the country's pressing and identified non-traditional security concerns. In his brief 2018 presidential address, Duterte, for instance, recognized China's support in busting transnational drug syndicates that operate in the Philippines. China provided intelligence and equipment, offered training for law enforcement in support of the anti-drug campaign, and built rehabilitation centers. A tip-off from Xiamen customs authorities to their counterparts in Manila led to the biggest drug bust in Philippine history. In the Sulu Sea, trilateral naval and aerial patrols with Indonesia and Malaysia have curbed the incidence of piracy and restricted the maritime mobility of regional terrorist and criminal networks.
More Economic, Less Ideological
Duterte's improving relations with China and Russia and strong Asian emphasis are driven less by his anti-West posturing than by real, evolving economic imperatives. Seven out of the top 10 export markets and nine out of the top 10 sources of imports to the Philippines in 2016 were from Asia. Singapore, Japan, and Hong Kong count among the country's largest source of foreign investments. In addition, attempts to diversify sources of imported energy constitute one agenda in Duterte's brewing cooperation with Russia. Infrastructure, trade, investment and aid all drive Philippine engagement with rivals China and Japan. These economic imperatives were best captured in Duterte's 2018 presidential address when he stated that the Philippines "shall continue to reach out to all nations regardless of their prevailing political persuasion or proximity to or distance from our shores so long as these nations wish us well."
Protection and promotion of the welfare of overseas Filipinos constitutes a major pillar of Philippine foreign policy and is a big reason for Duterte's visits to West Asia, including Saudi Arabia, Bahrain, Qatar, Israel, and Jordan. The signing of a bilateral labor agreement with Kuwait attests to this. During the Philippines' ASEAN chairmanship last year, the country also successfully pushed for a landmark pact that will protect the rights and promote the welfare of migrant workers. Mainland China also became a new proximate destination for Filipino workers, especially for English teachers and, possibly soon, household workers.
In sum, Duterte's independent foreign policy with a strong focus on Asia is rooted in security and economic realities. His astute management of disputes with neighbors stems from his recognition of the disruptive capacity of maritime incidents, which threaten the very fabric of regional stability and prosperity. To this end, consultations and negotiations with other claimants are underway in both bilateral and regional tracks, while avenues for pragmatic cooperation are being expanded. Trade and investment figures, as well as migrant worker flows, also point to the increasing ascendancy of Asia in Philippine foreign policy thinking. Hence, Duterte's Asian pivot is not so much a reaction against the West as it is an emerging imperative.