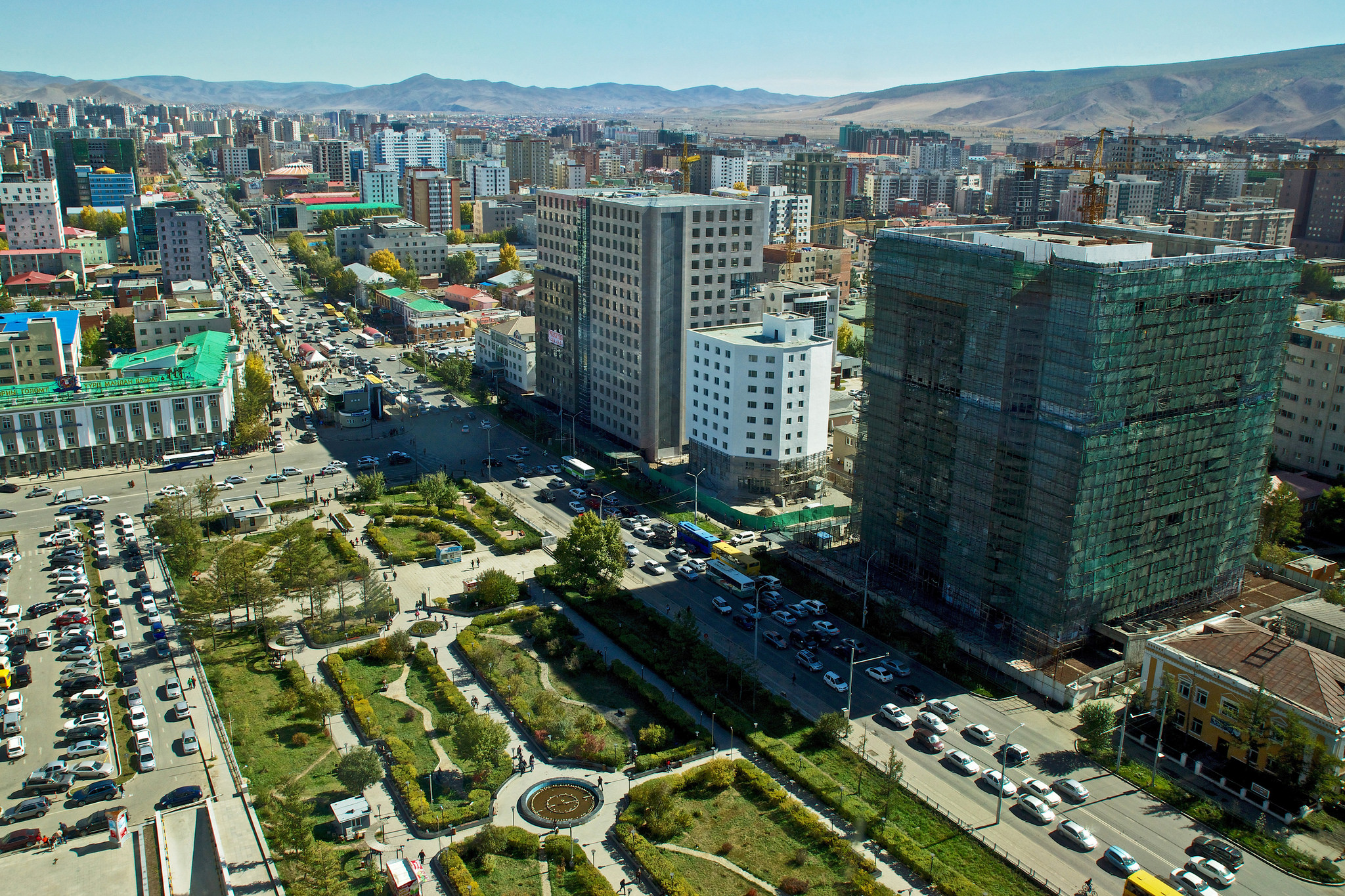 Ulaanbaatar
A number of credible news outlets reported last week that unofficial U.S. government sources point to Ulaanbaatar, Mongolia as the most probable location of the highly-anticipated bilateral talks between the president of the United States, Donald Trump, and North Korean leader, Kim Jong Un. CNN first reported that U.S. and North Korean intelligence officials have begun negotiations over the logistics, and that Ulaanbaatar appeared the most most-likely neutral location for the meeting, which is expected to take place in late May or early June. South Korea has since confirmed the two parties are negotiating.
The planned discussions will center around nuclear disarmament of the Korean Peninsula, a critical and ongoing security risk with global stakes. In 2017 North Korea stepped up its galling nuclear tests with provocative missile launches over Japan and demonstrated the ability to strike most of the United States with an ICBM capable of carrying a nuclear payload.
While the location and date of the talks are not yet confirmed, if Ulaanbaatar plays host to the talks, it would be a major step for the landlocked country between China and Russia. In recent years it has stressed its image as a neutral arbiter for high-level dialogues. It has hosted multilateral talks on the North Korean nuclear issue dubbed "the Ulaanbaatar Dialogue on Northeast Asia Security" in addition to bilateral meetings between the DPRK and Japan.
There are few bilateral discussions more important or potentially historic than the one between the leaders of the United States and the Democratic Republic of North Korea. Adding drama to the tense geopolitics, the two men have a history of heated public exchanges. Last year, Trump and Kim engaged in a juvenile, high-stakes Twitter battle in which Trump bragged about the size of his nuclear "button" and Kim called Trump a "dotard."
Why is the Mongolian capital now apparently at the top of the list for the Trump and Kim to meet to sort out their differences? Well, it appears that both North Korea and the United States may have very good reasons.
The United States cannot possibly accept Kim's offer to meet in the North Korean capital, Pyongyang, not only due to the potential security threats but also the risk of validating the authoritarian regime's rogue scare tactics through a visit by the leader of the world's oldest democracy. For the latter reason, Washington, D.C. would also certainly be out of the running. The U.S. would prefer the meeting in a democratic country (thus excluding China) with stable relations with both nations, which Mongolia has carefully cultivated. In 2016, then-Secretary of State John Kerry, called Mongolia an "oasis of democracy" due to its location among neighboring illiberal regimes.
North Korea, meanwhile, may not be able to fly its leader to Singapore, Geneva, Stockholm or any of the other locations floated as possibilities. Some analysts have speculated that Kim does not have an airplane with which to safely travel long distances without refueling, as the trip to other destinations would likely require. He may also be concerned about being shot down. Ulaanbaatar is reachable by rail, which seems to be Kim's preferred method of transit. Kim traveled to Beijing last month on a surprise official visit with President Xi Jinping.
Crucially, Mongolia is one of the few countries that both the U.S. and North Korea can trust. Ulaanbaatar is one of the only nations home to embassies of both the United States and the DPRK. North Korean Ambassador, O Sung Ho, and U.S. acting representative to Mongolia, Manuel P. Micaller both met separately with Mongolian president Khaltmaa Battulga's Chief of Staff, Z.Enkhbold to discuss hosting the talks in Ulaanbaatar.
Mongolia has had diplomatic relations with North Korea in 1948, when it became the second country after the former Soviet Union to recognize the DPRK as a separate country. Tensions between the two nations strained after Mongolia's transition to democracy, but have since smoothed over. Former Mongolian President Tsakhia Elbegdorj, a long-time advocate for elevating his country to role of neutral facilitator, visited Pyongyang in 2013.
Notably, the Mongolian government has come under fire from human rights groups for having too cozy of a relationship with the DPRK for contracting North Korean workers -- many who work long shifts in poor conditions and pay 90% of their wages to the regime. This past December, after a UN Security Council resolution targeted countries supporting North Korea through guest worker programs, Mongolia kicked out at least 1,200 guest workers.
Though last year the U.S. and Mongolia celebrated their 30th anniversary of diplomatic relations, the United States does not currently have an ambassador to Mongolia: a sign of a State Department debilitated by Trump and former Secretary of State Rex Tillerson. For that matter, at the moment the United States does not have an official Secretary of State who would make the potential trip with President Trump, though Mike Pompeo, former director of the CIA, seems poised to be confirmed by the Senate in the coming weeks.
The U.S. has long been a critical "third neighbor" for Mongolia, offering significant foreign aid and attempting to balance out Mongolia's dependence on its two massive neighbors. It has participated annually in joint military exercises in Mongolia such as the Khaan Quest.
High-profile American leaders have made a point to visit while on regional trips. Before former Secretary of State John Kerry's 2016 visit, then-Secretary of State Hillary Clinton visited in 2012 and in 2005 George W. Bush became the first sitting U.S. President to visit Mongolia. Last month, Mongolia's President Battulga sent his official representative, Ambassador Otgonbayar Yondon, to Washington D.C. where he met with Trump to present his credentials.
So, what does Mongolia hope to gain from hosting the talks, and a stable, peaceful Korean Peninsula? And how does China view the prospect of talks in Ulaanbaatar?
Economically, Mongolia hopes that with a more open and integrated North Korea it may be able to leverage its role along the Trans-Siberian railway, if international sanctions were to be lifted and trade increased. North Korean trade with Europe, while a remote possibility at the moment, would benefit Ulaanbaatar greatly as a transit hub along the route.
Politically, the Land of the Eternal Blue Sky, seeks to elevate its status as a key player in future negotiations over regional issues. Prominent scholars speculate that globalist former President Elbegdorj, who first proposed Mongolia as the potential meeting place via Twitter, is keen to secure a seat for Mongolia on the United Nations Security Council in 2022 (and perhaps a post for himself.) The same prominent Mongolists have also predicted that an increase in US-North Korean tensions would likely benefit Mongolia, as long as the country did not promote itself as a liaison in too flashy of a manner.
Mongolia seems to be keeping a low profile publicly, but initiating all the right conversations through appropriate diplomatic back channels. As of time of publication, there have been no credible reports that key parties such as China, Russia, or South Korea specifically oppose Ulaanbaatar hosting the talks. In fact, while China clearly would prefer to host the talks in Beijing, the Chinese Communist Party has endorsed Mongolia as a potential host in an editorial in the China's Global Times.
The lack of obstacles and clear logic of Mongolia hosting the talks is perhaps what makes it most likely at this point to be chosen as a venue satisfactory to the United States, North Korea, South Korea, and China.