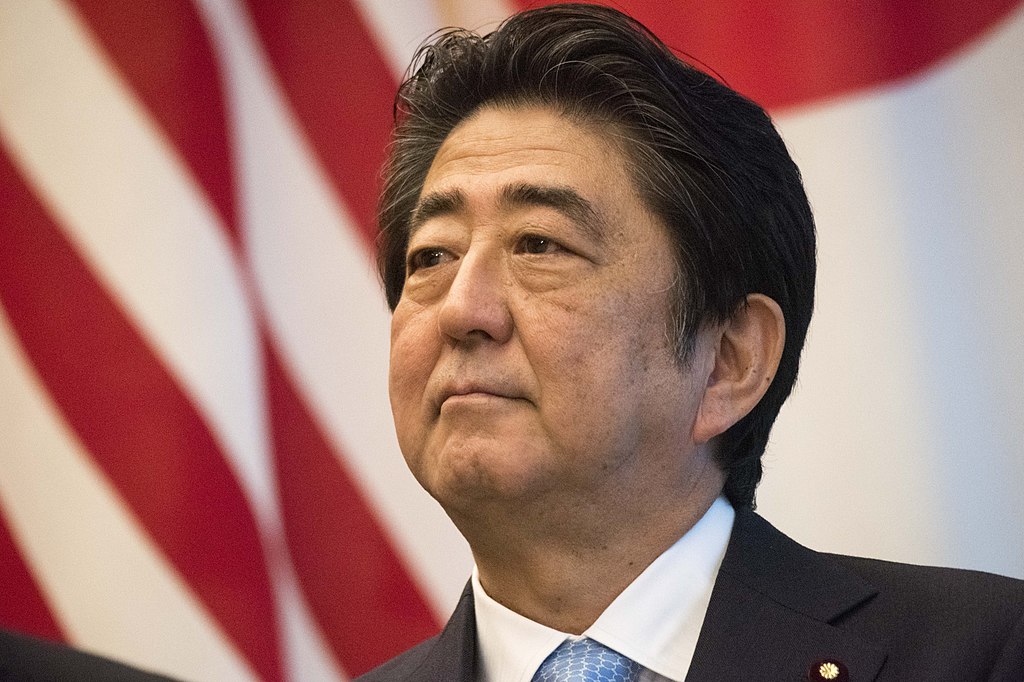 For Japanese officials, the recent Asia-Pacific Economic Cooperation summit in Papua New Guinea was a slightly uncomfortable trip down memory lane. The island of New Guinea was the scene of some of the most brutal fighting in the second world war and more than 100,000 Japanese troops died there, in a struggle with the Americans and Australians.
The Japanese delegation returned to Tokyo with the strong feeling that this obscure corner of the world is once again becoming the scene for a struggle between great powers. The Apec summit coincided with an announcement that Australia and the US are planning jointly to develop a naval base at Manus in Papua New Guinea — part of a clear effort to push back against growing Chinese influence in the South Pacific. The Chinese themselves are heavy investors in the region and have been rumoured to be seeking a military base.
The rising tensions between the US and China remind some Japanese strategists of the rivalry between America and Japan in the 1930s. One senior Japanese official told me that: "The Chinese don't yet understand that when the Americans feel their leadership is threatened, they will react brutally." Yet the same official noted that China is in a stronger position to challenge the US than Japan was in the 1930s.
At the time of Pearl Harbor, Japan's economy was just 10 per cent of the size of America's. By contrast, China's economy is now 60 per cent of the size of the US economy. When measured by purchasing-power, it is larger.
These kinds of musings in Tokyo create fury in Beijing. The Chinese argue that there is no comparison between their investment-led push into Asia — or even their construction of military bases in the South China Sea — with the brutal Japanese military actions of the 1930s and 1940s.
Those lingering historical tensions ensure that Japan is much more than a disinterested observer of the growing rivalry between the US and China. As the third-largest economy in the world, a neighbour of China and a close ally of the US, Japan is central to the balance of power in Asia.
For Shinzo Abe, Japan's prime minister, a unifying theme of all his policies — foreign and domestic — is the effort to prepare his country to cope with an increasingly powerful China. Mr Abe came to power in 2012, promising to be the leader who would stand up to Beijing over some disputed islands in the East China Sea. The Abe government has also reinterpreted the Japanese constitution to make it easier for its military forces to fight alongside America.
But US president Donald Trump can be a frustrating and alarming ally — and continues to hold the threat of tariffs over Japan as well as China. So the Japanese are beginning to hedge their bets. China is Japan's largest trading partner and as one Japanese diplomat notes: "Our companies are still very focused on China's vast market." If the Japanese government can reduce tensions with Beijing, it will. In October, Mr Abe travelled to Beijing for his most friendly meeting with President Xi Jinping since both leaders came to power in 2012.
Nonetheless, the long-term assumption in Tokyo is that China remains the biggest single threat to Japan's security and independence. The Abe government knows that the economic and military gap between Japan and China is wide — and getting wider. The rapidly growing Chinese navy haunts the imagination of Tokyo policymakers, who know that their island economy relies on open sea lanes.
So Tokyo is keen to nurture its international ties — well beyond the US. The Abe government's major foreign initiative is an effort to build up an informal network of the region's leading democracies. The aspiration is to create a "free and open Indo-Pacific", with India and Australia as key partners. They are both fellow democracies and significant economies, potentially anchoring either end of a vast region.
Japan's Indo-Pacific vision emphasises not just development aid and investment — areas where China can often outspend them — but also "the promotion of fundamental values" such as the rule of law, openness, free trade and freedom of navigation.
Behind this slogan is a perception in Tokyo that most nations in the Indo-Pacific region have little desire to live in the shadow of an authoritarian China, and could jointly push back.
Yet there is one notable democracy and powerful economy that plays little part in this Japanese initiative: South Korea. In theory, Seoul and Tokyo have every reason to work together. They are both democracies, with a shared anxiety about being pushed around by China and facing a common threat from North Korea. They are also both advanced economies confronted by similar social issues, such as an ageing society.
But relations between the two countries are terrible. The Japanese are outraged by what they regard as a South Korean effort to reopen the question of wartime reparations. Many in South Korea still accuse Japan of failing to acknowledge the evils of its colonial past.
Despite the bitterness of this dispute, Japan and South Korea, east Asia's most important democracies, must find a way to work together. Otherwise, they have little chance of finding some strategic breathing room as they find themselves pressed between the two giants of China and the US.
gideon.rachman@ft.com
Copyright The Financial Times Limited 2018