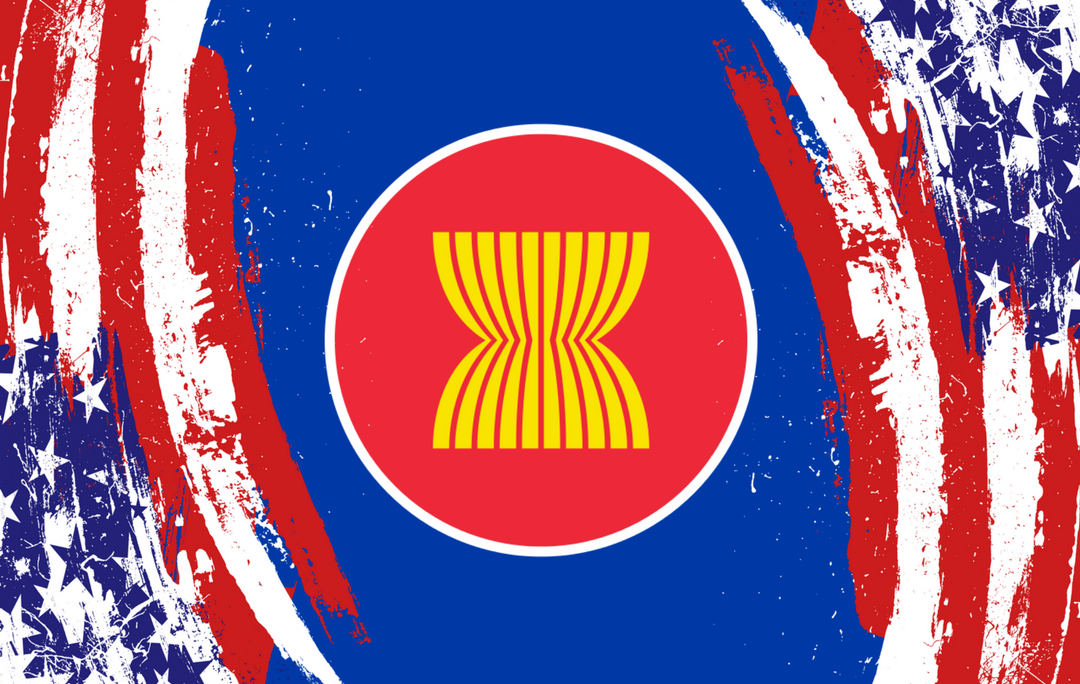 Compared to the great care Asia received under Obama's rebalance strategy in previous years, the Trump administration's "America First" policy and its volatility has chilled the region. Yet, it has also made it clear that it considers the region of vital importance. Vice President Mike Pence visited Indonesia during his Asia Pacific tour this April, and Secretary of State Rex Tillerson, visited Malaysia, Thailand, and the Philippines earlier this month. Clearly, Asia matters a great deal to the United States.
With tensions rising as a result of North Korea's ICBM tests and the ensuing UN sanctions, Tillerson's first priority is certainly to garner more cooperation from ASEAN countries in further isolating North Korea. He urged countries to downgrade diplomatic relations with the DPRK and to sever trade linkages to curb cash flow into the state. Enhancing security cooperation was another initiative to combat terrorism and to improve "regional security." Tillerson promised that the US would continue to provide the Philippines with aircraft, surveillance capabilities, training, and information in its battle with pro-Islamic State militants who seized the southern city of Marawi. The US also intended to enhance security cooperation with Thailand and Malaysia.
These efforts are aimed at increasing US strategic leverage in the region, not just for the purpose of global anti-terrorism efforts, but also to counterbalance China at a time when the US seems to diminish in the region while China generally improves its relations with ASEAN countries.
Sino-Philippine relations have greatly improved since President Rodrigo Duterte took office. China's relationship with Thailand and Malaysia has also steadily improved when their relations with the US soured because of their domestic issues. Although Trump has made up his mind not to be bound by human rights issues that plague most ASEAN countries with his disdain for democracy and admiration for strongmen, he has to struggle with domestic pressure which may limit his latitude when dealing with the Thai junta, and a Malaysia prime minister allegedly involved in a corruption scandal. Meanwhile, China has made great progress in implementing its One Belt One Road initiative in the region, and is forging a security relationship with these countries by selling them military equipment like submarines, tanks, and helicopters.
China's economic advantages obviously dwarf America's in the region, especially after Trump withdrew from the Trans-Pacific Partnership. Trump's "America First" policy will obviously not help its strategic influence in the long run. China, by contrast, has become the largest trade partner of ASEAN countries and is successfully propelling infrastructure projects with unconditional investment and aid.
Under these circumstances, America has sought to take advantage of certain Asian countries' disagreements with China. Amidst the Sino-India border confrontation crisis, the US warmly received India Prime Minister Narendra Modi and approved large-scale military sales to India, and held a massive trilateral military maneuver with both India and Japan in the Indian Ocean. It will hold another military exercise with India in September. Although the US publicly stands neutral on India's border issue with China, its upgrade of military ties with India has undoubtedly emboldened the country in this confrontation.
US-Vietnam ties have also warmed as Vietnam's disagreement with China on the Xisha islands escalates. Most recently, US Defense Secretary James Mattis met his Vietnamese counterpart and the two declared that an American aircraft carrier will visit Vietnamtnamill visit Vie – the first time this has happened since the Vietnam War. The two sides have agreed to enhance defense cooperation in dealing with "regional security challenges."
Whilst the US may try to exploit antagonisms to check China's "assertiveness," most of the countries in Asia will be absorbed into China's orbit due to America's lack of strategy. America's self-interested, crisis-driven diplomacy will ultimately fail.