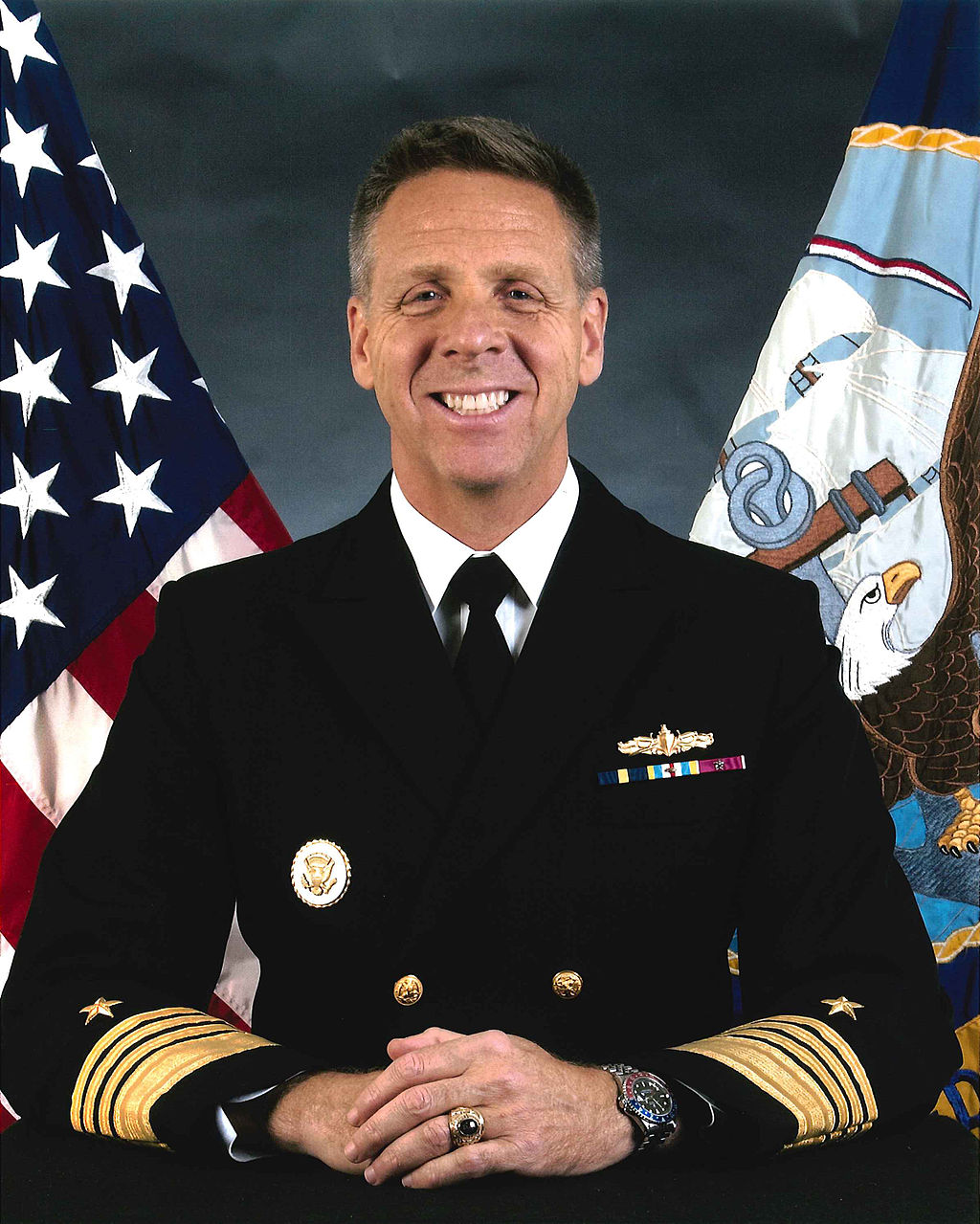 Recently, Admiral Philip Davidson was named Commander of U.S. Pacific Command (PACOM). By written answers to the Advance Policy Questions prepared by the Senate Armed Services Committee and oral answers at the nomination hearing, Admiral Davidson has worked to emphasize three points.
First, a strong sense of law and professionalism. Since his audience are senators, Admiral Davidson would like to show that he will perform future duties according to the law. In answering a wide range of questions, he seemed to be fully aware of specific policies with regard to different Indo-Pacific countries, as well as procedures and priorities. For example, he frequently cited relevant acts, treaties, and agreements, and promised to develop the military relationship with China "within the current statutory limitations".
Second, political correctness. Since the military establishment is the biggest winner in the new administration, Admiral Davidson would like to show his support to President Trump. When commenting on Trump's wavering on the Trans-Pacific Partnership (TPP), he contended that for either the TPP or bilateral trade agreements, the purpose should be setting new rules for regional trade, investment, labor, and environmental standards to benefit the United States. On the Korean Peninsula issue, he believed the reason why North Korea agreed to talk is that the Trump administration's Maximum Pressure Campaign works. Further, he promised that PACOM forces would remain ready to execute military operations once called upon by the National Command Authority.
Third, consistency in security and military policies. On threat assessments, including China's military modernization and military presence overseas, South China Sea disputes, Belt and Road Initiative, Admiral Davidson often quoted the concepts and expressions in the newly-released national security strategy and national defense strategy, basically not deviating from the Trump administration and the mainstream views of U.S. strategic and security circles.
Accordingly, on capability building, deployment and tactical adjustment, Admiral Davidson would be consistent with the Trump administration's national security strategy and national defense strategy, as well as U.S. Pacific Command's duties and responsibilities. He will implement the "Indo-Pacific strategy" and target China.
First, capability building will place emphasis on "offsetting" and "disrupting". In order to squeeze China's "competitive space", Admiral Davidson will lead the PACOM to prioritize 5th-Generation fighters; increase air-to-air and air-to-ground munitions such as the AIM-120D, AIM-9X, and small diameter bombs; modernize torpedo and naval mine capabilities to maintain undersea advantages; enhance logistics and mission partner networks; develop boost phase intercept technologies, increase interceptor lethality, and build more land and space based sensors to improve the capability and reliability of missile defense systems; continue to invest in hypersonic and directed energy weapons; attempt to rely on wave, wind and solar power to enable Hawaii installations self-sufficient in terms of energy supplies; and promote U.S. withdrawal from the Intermediate-range Nuclear Forces Treaty to force adversaries to spend money on expensive missile defense systems.
Second, force deployment will be "distributed" and "resilient". In order to sustain major combat, Admiral Davidson will endeavor to shape a "proactive and scalable" force posture to provide credible strategic deterrence coupled with operational unpredictability. On the one hand, strategic positioning of fuels and munitions will be underlined, and both forward and rotational forces will be increased. For example, rotational deployments of U.S. Marines to Darwin, Australia are growing. The forthcoming seventh rotation will include 1,600 Marines, eight MV-22 Osprey tilt-rotor aircraft, and an artillery battery of six M777 Howitzers. On the other hand, the PACOM will keep moving U.S. forces further away from adversary threats, disperse critical enablers, including communication nodes, fuel repositories, medical readiness centers, and logistic support equipment, to improve resiliency and survivability; and pursue more agreements with host nations to gain access to additional deployment locations.
Third, tactical employment will attach importance to "agility" and "integration". Admiral Davidson will lead the PACOM to revise the Global Operating Model, and practice the concept of Dynamic Force Employment. Specifically, the PACOM will strengthen global situational awareness, and seek full intelligence-surveillance-reconnaissance support; add long-range, high-speed, lethal, survivable, and precision munitions capabilities; improve battle management; build resilient tactical networks; continue the Combatant Commanders Exercise Engagement and Training Transformation (CE2T2) program to enhance interoperability with critical allies and partners; and maintain a "robust blunt layer" that effectively deters Indo-Pacific adversaries.
In such an aggressive and unfriendly tone, however, Admiral Davidson expressed his willingness to ensure the China-U.S. military-to-military relationship is a stabilizing element in bilateral relations. At a time when the "ballast" of trade is in doubt, will the incoming PACOM Commander play a stabilizing role to benefit both countries? Admiral Davidson, he should be very cautious about his decisions on elevating U.S.-Taiwan military contacts, and encouraging other countries to join "freedom of navigation" operations. For our part, we might consider establishing dialogue mechanisms between the PACOM and the PLA Eastern and Southern Theater Commands; inviting Admiral Davidson to attend the Xiangshan Forum and visit some PLA facilities; explaining more about China's concept of "a community with a shared future" and intention of the Belt and Road Initiative; exploring more opportunities to deepen military cooperation; and working together to provide more public security goods.