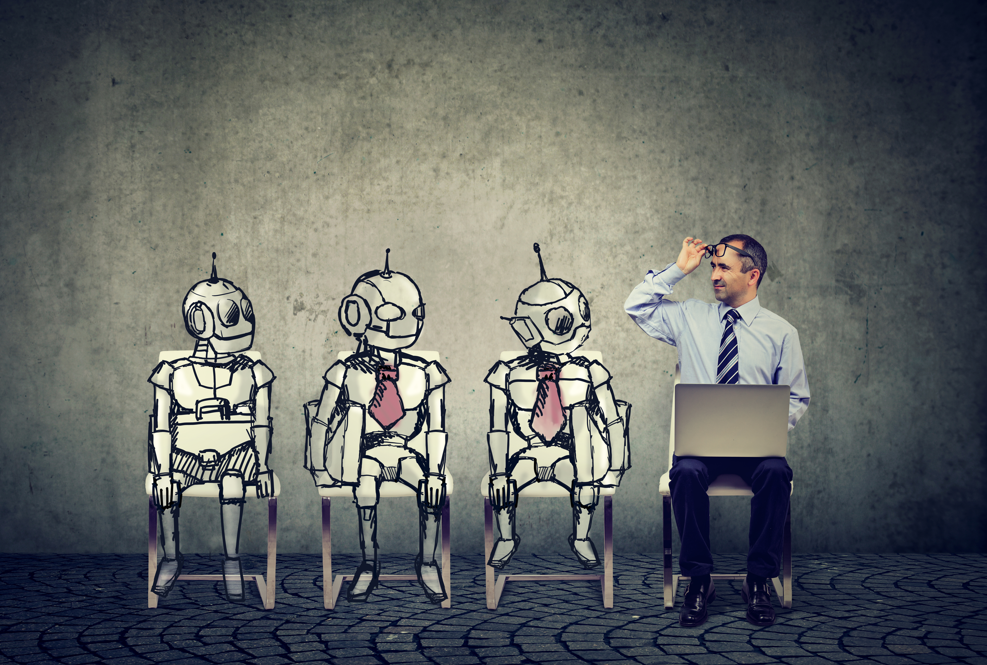 From Feb.15 to 16, more than 60 countries, including China and the United States, signed a modest call to action endorsing the responsible use of artificial intelligence in the military — a valuable consensus for security governance.
In recent years, with the rapid development of AI, various ethical and security governance issues have emerged, and it has become urgent for countries to promote the responsible use of this technology through joint efforts.
As important players in the field, China and the U.S. are essential leaders in its development and application. However, America's full-spectrum strategic competition toward China continues to deepen, with escalating unilateral sanctions. The U.S. also introduced the bipartisan CHIPS and Science Act of 2022, which squeezes China's access to necessary resources related to AI technology. In this context, transcending political differences and focusing on the research, development and application of AI technology are the most significant issues for China and the U.S. to take into consideration. If both countries would promote "AI for good," then the technology could present an opportunity for cooperation rather than being just another competitive flashpoint in bilateral relations.
Currently, both China and the U.S. are thriving in the field of AI. In terms of top-level design, both countries strongly support AI as an emerging strategic industry and have laid out national strategic plans. In the industrial chain, the U.S. has the most AI companies and access to the largest volume of financing in the world. U.S. companies cover all aspects of the industrial chain, especially the basic and technical layers.

In terms of application, the two countries have different focal points. U.S. companies concern themselves more with machine learning, speech recognition and synthesis, while Chinese companies focus more on online payments, image processing and intelligent searches.
Taking the basic information about AI development in both countries, three areas of cooperation are possible in the next phase — ethics and security governance, regulatory principles and common standards and talent training and exchange.
First, China and the U.S. have already taken the first step toward cooperation on the "responsible use of AI in the military" and should continue to expand the basis for cooperation. The popularity of AI and automated decision-making techniques may magnify the inherent biases of designers, generating misunderstandings and miscalculations. Discriminatory algorithms, if not properly addressed, can lead to the infringement of human rights and equality, such as algorithmic discrimination, data privacy breaches and technological poverty.
Take the recent chatbot ChatGPT as an example. It is a generative pre-trained transformer (GPT) and part of the Natural Language Processing (NLP) segment of the technology layer. It can automatically generate answers by mimicking human chatting behavior. Its inception marks a new stage in text-based AI but also ushers in a great deal of controversy. In this case, China and the U.S. should actively guide and manage domestic companies to avoid ethical issues in AI applications. It's better to strengthen communication and promote international consensus. Advocating vicious competition in the abuse or misuse of AI is unwise.
Second, China and the U.S. should play a leading and exemplary role in strengthening international cooperation and in promoting regulatory principles and common standards to ensure the safe application of AI. Along with the deep integration of AI with various industries, its future development depends not only on technical break-throughs but also on dealing with derived legal and institutional problems, such as deployment security, developer obligations and rights, end-user rights and development standards. Additionally, in the process of acquisition, storage, analysis, reproduction and dissemination of data, privacy issues could become a time bomb if rules and institutions are not set.
Third, China and the U.S. should gradually resume and expand talent training and exchanges. With the removal of travel restrictions, the pandemic is no longer a barrier to people-to-people exchanges, so it is a general trend to resume and expand talent exchanges. The Artificial Intelligence Index Report 2022 released by Stanford University shows that the number of cooperative publications between China and the U.S. in AI increased by a factor of five from 2010 to 2021, ranking top in the world.
The U.S., however, is currently unilaterally advocating strategic competition with China, playing up the "China threat" in news coverage and rarely mentioning China-U.S. scientific cooperation. It seems that the narrative of great power competition is likely to lead to stress, while details of cooperation are being overlooked. If these hints of cooperation are ignored, then AI will become another gladiatorial arena rather than a point of cooperation in bilateral relations in the future.
In November 2022, China issued a position paper on strengthening the ethical governance of AI, stating that it had long been committed to building a community of human destiny in the field. It has actively advocated the "people-oriented" and "technology for good" concepts. China also advocates better understanding of the ethical issues of AI globally and wants to ensure safe, reliable and controlled AI to better promote sustainable development and the common welfare of all humanity.
Therefore, the development of AI technology should focus on the technology itself, rather than becoming a victim of competition between major powers and a new battlefield. Otherwise, AI will not help mankind much.
It is one-sided to define the China-U.S. relationship in AI only in terms of competitive status. In specific applications such as retail, finance, manufacturing, self-driving cars and telemedicine, the two countries can form a cooperative, win-win relationship. Under a standardized operating system, companies in both countries could share and access more data and work together to develop larger markets, amplifying comparative advantages, facilitating the formation of a circular economy and ultimately leading to lower costs and greater efficiency.