A community space to discuss the China-U.S. relationship and beyond.
Dear Focus Readers,
As the world is on track to reach its hottest month ever recorded, the top climate envoys from the U.S. and China agreed this week on a video call to maintain close communication on climate issues, following their in-person meeting last week. They also exchanged views on strengthening China-U.S. climate change dialogue and promoting cooperation in the global climate multilateral process, although, like their recent meetings, no breakthrough agreements were reached.
This week also witnessed a notable shift in China's top foreign policy leadership as Qin Gang, who has been absent for a month, was officially replaced as China's Foreign Minister by Wang Yi, who previously held the position. The reasons behind Qin's removal remain uncertain, with speculations about health issues or possible disciplinary actions, but the change is unlikely to have a major impact on China-U.S. relations.
While Chinese and U.S. officials are engaging in more frequent dialogues, the perception of China among the American public has been declining. A recent survey by the Pew Research Center revealed that half of the Americans polled consider China as the most significant threat facing the U.S., which was three times higher than that of Russia.
In light of these developments, renewed people-to-people engagement and exchanges on a global scale are likely to play an increasing role in finding common ground. In the meantime, we encourage you to catch up on our latest Focus content, including topics covering Northeast Asia relations, the actions Washington and Beijing should take to avoid conflict, and insights into inflation in both China and the U.S.
Stay cool this weekend!
Team Focus
Focus Insights
Quote of the Week
"Consistent dialogue is important, but if mutual security is the aim, dialogue needs building blocks of mutual benefit."
Mel Gurtov
Professor Emeritus of Political Science at Portland State University
Notable Number
52
The number of years since Kissinger's pivotal visit to China, which initiated the normalization of China-U.S. relations.
Read more from Sun Chenghao in "Kissinger's Recent Visit to China."
Beyond Our Shores
As China recently supplanted the United States as the world's largest exporter of goods, it's important to understand the key steps to promote successful relationships between U.S.-based companies and China.
An upcoming free, virtual conversation, "The New China Playbook: Beyond Socialism and Capitalism," co-organized by CUSEF, Global Minnesota, and The U.S. Heartland China Association will feature Dr. Keyu Jin, an economist, London School of Economics professor, as well as Focus contributor. She will discuss the complex economic relationships between the U.S. and China. Dr. Jin recently released her first book, "The New China Playbook," in which she details the economic history and development of China, the decisions that led them to a booming economy, and lays out a roadmap for future relations between the West and China. An audience Q&A will take place after the presentation moderated by Amy Xu, a partner at Hamre, Schumann, Mueller & Larson P.C.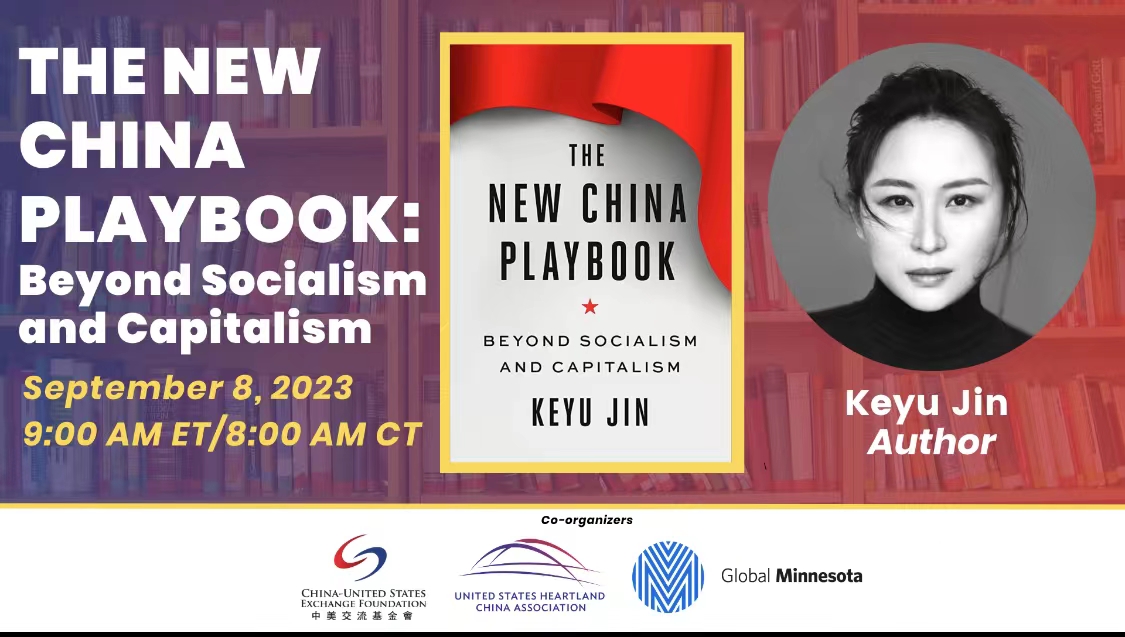 Discover More
Exploring Izmir's Connections to the Silk Road
Watch Video
The China Current Culture Contributor Tasmin Little shares how a pivotal voyage in the Han dynasty became the foundation of the famous Silk Road.
Community Connections