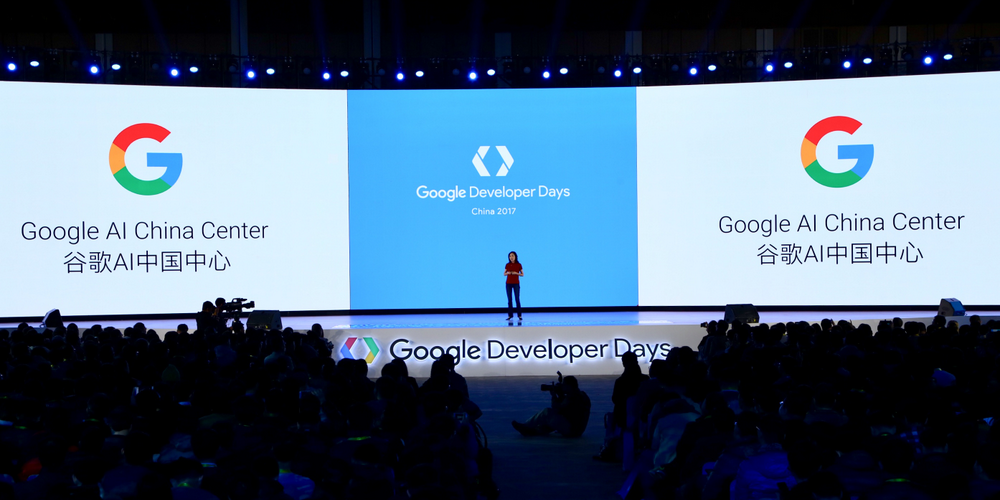 "China is no longer in a position of technological inferiority relative to the United States but rather has become a true peer (competitor) that may have the capability to overtake the United States in AI (Artificial Intelligence)," said a report written by the Center for a New American Security (CNAS). Another report from the White House in October 2016 further noted that China now publishes more journal articles on deep learning than the U.S., though, what's trickier is knowing how these numbers translate to scientific achievement. Some believe, such as a researcher at the Center for a New American Security, that "at the moment, the real cutting-edge research is still being done by institutions like Google Brain, OpenAI, and DeepMind."
The key to which country currently takes the lead in the global tussle in AI and other technological forefronts can be boiled down to some fundamentals: the strengths and weaknesses in terms of innovative drive of tech giants and individual talent, venture capital, government policies and the population dividend. Taking into account all these factors, it is safe to conclude that while China is pushing the boundaries in this Sputnik Moment, it still lags behind the U.S. in this global tussle.
China rivals the U.S. on many fronts. Granted, the U.S. holds an enviable lead in pushing artificial-intelligence technology out of labs and into real-world applications. Tech giants Apple, Google-parent Alphabet, Facebook and Microsoft have forged ahead in applying AI software to speech recognition, internet searches, and the classification of images. Amazon.com's AI prowess spans cloud-computing services and voice-activated home digital assistants. Meanwhile, for China, its internet giants Baidu, Alibaba Group Holdings and Tencent Holdings are also pouring money into AI research and hiring top scientists. Baidu's leadership is focused on a major push for AI innovation, and it has led the company to develop autonomous vehicle software. Their executives are bullish that by 2020, they will have fully autonomous cars available to the public.
In addition to technology elites, China's government also aims to overtake the U.S. in AI by 2030. China's government in July unveiled a three-step development plan to steadily build up AI capabilities through 2020 and 2025, ultimately leading the world by 2030. Also, in China, there is greater collaboration between firms like these, universities and the government — something that could be beneficial in the long term. Partnerships like the "national laboratory for deep learning" run by Baidu and the Chinese government's National Development and Reform Agency are already in place. On the contrary, the Trump administration would never be called science-friendly. The administration's proposed budget would slash funding for research, taking money away from a number of agencies whose work could involve AI.
Fueled by the global aspirations of the government, entrepreneurs, and investors, a decade-long Chinese venture capital boom exploded in 2016, driving venture capital commitments above $50 billion, nearly matching the U.S. for the first time, according to an August SVB analysis of data from PitchBook and China-based Zero2IPO. That's about a ten-fold increase compared to the amount raised in 2007.
To add a socioeconomic layer, China's huge population will generate massive raw data to train AI systems in how to make predictions. So there's good reason to think that China will make breakthroughs in developing computer algorithms — the software programs that aim to replicate the human ability to learn, reason and make decisions. The massive population base also leads to the fact that China boasts the world's largest number of mobile phone users, 500 million, and three times as many engineering students as the United States. Furthermore, Chinese entrepreneurs and venture capitalists adopt the "9-9-6" concept. This is simply how they view a healthy work/life balance — working from 9 a.m. to 9 p.m., six days a week. Per month, their projects gain three days of work production over their Silicon Valley rivals.
Supportive government funding, highly-motivated corporations, and a massive population seem to suggest that China's technological lead is inevitable, however, the U.S. is still marginally ahead, thanks to the work of Silicon Valley. Government funding isn't that big of an issue since U.S. tech giants are able to redirect just a little of their ad money to AI to meet the gap.
These companies also provide a counterpoint to the argument that China's demographics give it an unmatchable advantage. It's certainly good to have a huge number of users in one country, but it's probably better to have that same number of users spread across the world. Both Facebook and Google have more than 2 billion people hooked on to their primary platforms (Facebook itself and Android) as well as a half-dozen other services with a billion-plus users. It's arguable that this sort of reach is more useful, as it provides an abundance of data, as well as diversity. China's tech companies may be formidable, but they lack this international reach.
Meanwhile, China's semiconductor industry still lags behind the U.S. in making high-end electronic processors. Chinese companies buy AI chips mainly from Nvidia, a dominant supplier of brainy chips for personal computers based in Santa Clara, California. "The progress of building an indigenous semiconductor industry has been slow in China," noted a Goldman Sachs report on artificial intelligence released in September. "We expect lower foreign dependency over time."
This certainly does not bode well for China. To make the matter worse, the U.S. government has been vigilant in protecting high-end chip technology. The Trump administration in September blocked the sale of Lattice Semiconductor (LSCC) to a Chinese-backed investor on national-security concerns. Lattice owns programmable software technology that offers an alternative way of building AI chips.
In summary, the U.S. currently is still the dominant player in AI, although China is demonstrating the strongest momentum. However, it remains an open question who will be calling the shots in the future. Chinese internet companies have set up AI research in Silicon Valley, aiming to capture the technology spillover. Meanwhile, Baidu and other companies are paying top salaries to snatch AI scientists from Silicon Valley. Huawei, one of China's top tech companies, also has AI chip projects underway. China has put $20 billion into a new chip industry project and could spend as much as $150 billion, according to a U.S. government estimate.
It is still "ace in the hole" regarding which country will triumph. However, the sure thing is that the positive externalities from this competition will benefit the entire human race by enhancing how we understand and interact with the world.