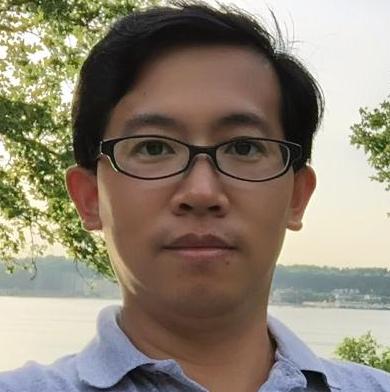 Li Yan
Deputy Director of Institute of American Studies, China Institutes of Contemporary International Relations
Li Yan is Deputy Director of Institute of American Studies, China Institutes of Contemporary International Relations (CICIR).
Sep 19, 2022

The many tensions that exist already between the U.S. and China already seemed to border unmanageable. And with the Russia-Ukraine conflict continuing to rage on, its long term effects will surely spill over into the relationship between East and West.

Aug 18, 2022

The U.S. House speaker made a bad situation worse, and China-U.S. relations are headed to a new low. Changes can be seen on multiple fronts, but perhaps most clearly in the military dynamics between the two countries and in the chip-making regime, which has become an important chess piece in the geopolitical game.

Aug 03, 2022

If China and the United States could identify specific collaborative projects, break the bottlenecks of international supply chains and provide assistance to countries suffering from shortages from food to energy, normal relations could be restored.

Jul 15, 2022

Will the G20 foreign ministers meeting bring China-U.S. ties back on track? Only with continuous improvements in the overall bilateral atmosphere can any consensus on cooperation — and the stability of the world — be effectively guaranteed.

Jun 16, 2022

The Shangri-La Dialogue underscored the importance of military-to-military relations as a stabilizing factor in China-U.S. relations. While they have been the most sensitive and closely watched aspect, they have also been one of the few bright spots.

May 31, 2022

The U.S. secretary of state restated and reinforced the Biden administration's approach, proposing an "invest, align, compete" strategy for success over China. The speech revealed significant clues about the features of America's basic strategic game ahead.

Apr 27, 2022

Changes have already come to the nature of war, but non-state actors will change international relations more broadly in the future, becoming an important force affecting the evolution of the international order and changing the balance of power.

Mar 23, 2022

Fast-moving events are forcing the United States to adopt a more cooperative posture toward China, whose help it needs to meet the expectations of the international community. Cooperation has assumed increasing real-world importance.

Feb 26, 2022

The positive turn initiated by Richard Nixon 50 years ago seems to have ground to a halt. The China-U.S. relationship has hit a low point. But while America has come to regard China as its primary strategic competitor, there are ways to get back on track.

Jan 19, 2022

Speaking with a common voice, the nuclear powerhouses have created a possible new starting point from which they can reconfigure their relationships, enhance global strategic stability and avoid war.