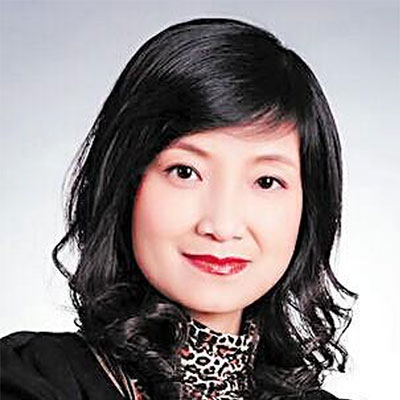 Zhang Monan
Deputy Director of Institute of American and European Studies, CCIEE
Zhang Monan is Deputy Director of Institute of American and European Studies, China Center for International Economic Exchanges (CCIEE).
Feb 18, 2020

In the long-term the outbreak will not alter the fundamentals of the Chinese economy. But actions are needed now to reduce risks, as ripple effects through supply chains can be felt around the globe.

Jan 21, 2020

The phase one deal has put the brakes on souring relations, but it may not reflect any clear winner. One benefit, however, is the easing of uncertainty.

Jan 07, 2020

Differences in the words and phrases used to express what has transpired suggest there are dangers for the future. The number and complexity of variables does not inspire confidence.

Dec 18, 2019

New growth engines often evolve slower than the old growth drivers fade away, but they're coming, even though the economy may linger at the low end for a while.

Nov 20, 2019

As the WTO-led multilateral trading system has weakened, free trade areas are driving the process of laying down international rules.

Nov 01, 2019

The trust deficit between China and the U.S. is resulting in irrational policies and harm to both countries' economies. A range of mechanisms to enhance dialogue and coordination have been set up over the past 40 years. Relaunching and revitalizing these mechanisms will be essential to establishing a new, mutually beneficial model for China-U.S. co-existence.

Oct 11, 2019

Business leaders have begun to realize that disengagement with China will have a huge impact on the world order and inflict tremendous losses on major U.S. companies.

Sep 18, 2019

The elimination of tariffs, barriers and subsidies will not only promote fair market competition and end policy distortions but will also greatly enhance the competitive advantage of enterprises. China's free trade zones should pay heed and embrace such reform.

Sep 09, 2019

A decoupling of China and the United States in the high-tech sector will reshape the international order, as competition becomes routine and more intense. Everyone in the global market will feel the impact.

Sep 03, 2019

Today's trade disputes epitomize a new stage of the globalization process. More and more countries are employing trade sanctions and customs duties for the purpose of national security. As globalization moves from integration to fragmentation and as competition becomes more intense and friction more frequent, open markets will become increasingly rare.