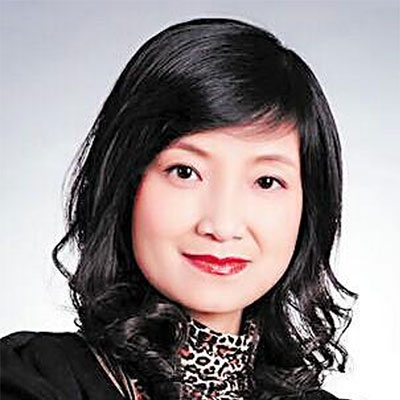 Zhang Monan
Senior Fellow, China Center for International Economic Exchanges
Zhang Monan is a Senior Fellow at the Institute of US-Euro, China Center for International Economic Exchanges (CCIEE).
Nov 01, 2019

The trust deficit between China and the U.S. is resulting in irrational policies and harm to both countries' economies. A range of mechanisms to enhance dialogue and coordination have been set up over the past 40 years. Relaunching and revitalizing these mechanisms will be essential to establishing a new, mutually beneficial model for China-U.S. co-existence.

Oct 11, 2019

Business leaders have begun to realize that disengagement with China will have a huge impact on the world order and inflict tremendous losses on major U.S. companies.

Sep 18, 2019

The elimination of tariffs, barriers and subsidies will not only promote fair market competition and end policy distortions but will also greatly enhance the competitive advantage of enterprises. China's free trade zones should pay heed and embrace such reform.

Sep 09, 2019

A decoupling of China and the United States in the high-tech sector will reshape the international order, as competition becomes routine and more intense. Everyone in the global market will feel the impact.

Sep 03, 2019

Today's trade disputes epitomize a new stage of the globalization process. More and more countries are employing trade sanctions and customs duties for the purpose of national security. As globalization moves from integration to fragmentation and as competition becomes more intense and friction more frequent, open markets will become increasingly rare.

Aug 19, 2019

The labeling of China as a currency manipulator by the United States is not only an incorrect assessment of the current economic situation, but also poses a significant threat to the future of the world economy.

Jun 27, 2019

In updating its Foreign Investment Law, Beijing makes clear its continued commitment to improving China's business environment. Indeed, China is pushing back on the global trend of "deglobalization." Nonetheless, Beijing must take into account new US restrictions based on national security.

Jun 06, 2019

The China-US trade war is putting tremendous strain on the Chinese economy. But if policymakers act wisely, they can leverage this external pressure to expedite key reforms — restructuring China's economy to emphasize innovation and thus move upstream in the global value chain, while expanding free trade agreements abroad.

May 23, 2019

While the current China-US trade war is undoubtedly hurting both economies, the conflict may prove beneficial Chinese society in the long sweep of history—the conflict may provide a catalyst to push forward a new model of Chinese reform and opening based on high standards.

Apr 18, 2019

The new Foreign Investment Law doesn't just cut red tape – it also constitutes a milestone in China's progress in reform and opening-up, as the country shifts toward a new model of high-quality opening-up based on rules and institutions.