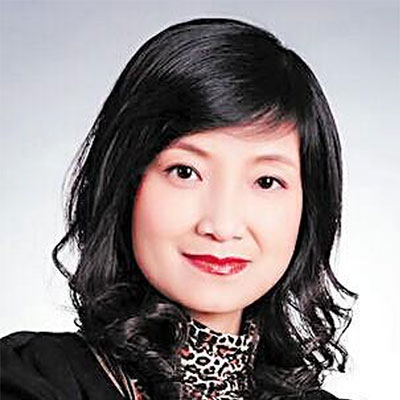 Zhang Monan
Deputy Director of Institute of American and European Studies, CCIEE
Zhang Monan is Deputy Director of Institute of American and European Studies, China Center for International Economic Exchanges (CCIEE).
Oct 27, 2020

China is not signaling that it favors decoupling. The world is simply returning to the era of economic sovereignty. China must act adroitly as the world's largest supplier goods and its biggest marketplace.

Aug 07, 2020

The Economic Prosperity Network, a new initiative hatched by the United States, is designed to marginalize China. But it's largely an emotional exercise that will have painful costs for the network's own members.

Jul 09, 2020

The COVID-19 pandemic has dealt a devastating blow to the American economy, ending the country's historic 10-year economic expansion. The impacts of the pandemic will continue to be felt across the board in Q2 and may potentially transform the country's economic status quo.

Jun 12, 2020

China is the unambiguous target as the United States shifts away from engagement to pure containment, even though economic logic suggests a more benign path would yield greater benefits.

Jun 09, 2020

China still lacks a high-level of openness and now faces increasing pressure from external rules. If it does not intensify its reforms, it may be encircled by those rules or even be excluded from the newly emerging international system.

May 20, 2020

New regulations that require heightened scrutiny of Chinese investors in the name of national security only add to the risks Chinese enterprises face when investing overseas and nudge decoupling forward.

Apr 27, 2020

It appears to be inevitable that global industrial and supply chains will be realigned as a consequence of the coronavirus pandemic. But the reshuffling had already begun.

Apr 03, 2020

The two countries followed dramatically different paths in managing the pandemic, inviting comparisons of their governance models. Certainly, this is a test of leadership. The country that drives the international response will be in the driver's seat in reshaping globalization.

Mar 26, 2020

The world is reeling from the novel coronavirus epidemic. While the epidemic has been effectively contained in China, many other important economies across the world are being hit hard, and humanity has been thrown into crisis mode.

Mar 03, 2020

Cooperation is required if supply chain security is to be assured in the face of a worldwide health threat. No country can afford to be an outsider. Attempts by some to go it alone pose a huge challenge to the spirit needed to resolve the problem.