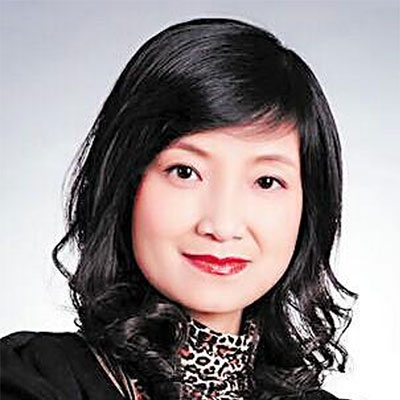 Zhang Monan
Senior Fellow, China Center for International Economic Exchanges
Zhang Monan is a Senior Fellow at the Institute of US-Euro, China Center for International Economic Exchanges (CCIEE).
Aug 06 , 2015

Concerns about the wealth gap and debt service linger to keep the US economy from growing at its full potential.

Jul 03 , 2015

China has become one of the world's most important investors and capital exporters, stepping into a new phrase of "GNP" from "GDP" and reversing the mechanism of capital-free flow. So it is imperative to speed up the opening of its capital account.

May 27 , 2015

China's main goals are to give consideration to market supply and the exchange rates of basket currencies, to guide market expectations and to maintain a stable RMB exchange rate -- not to jump on the bandwagon of the "global currency war". That bodes well for the inclusion of the RMB into the Special Drawing Rights currency basket of the IMF before the end of 2015.

May 13 , 2015

AIIB is redefining global relationships in finance, in an attempt to break through the profit-driven nature of capital and meet more needs for infrastructure investment, writes Zhang Monan.

Mar 09 , 2015

China's selectiveness of foreign investment reflects its restructuring economy, one that invests less in capital and labor intensive industries to investments in human resources and technological innovation. Some far-sighted multinational companies are actively making use of the new rules, seizing the opportunity of China's structural transformation and beginning to make active arrangements in the strategic newly emerging industries and the high-end service industry.

Feb 04 , 2015

China's "new normal" economic development is necessary to achieve more valuable GDP growth at a more reasonable speed and sustainability. Key components of these reforms will be decreased growth, higher-level manufacturing, narrowing of rural and urban wealth, capital exports, a consumer middle-class, and new small businesses.

Jan 05 , 2015

The infrastructure needs of Asia are vast, and as China's development showed in the last 30 years, infrastructure is essential for job creation, improvement of living standards, and economic growth. As an alternative to private financial investment, which mostly flows into mature markets, the AIIB seeks to create trans-national partnerships to aid infrastructure development.

Nov 07 , 2014

The Asian Pacific has seen a proliferation of Free Trade Associations over the years due to changing value chains, laws, and regional competition. Zhang Monan posits that the FTAAP would be the most beneficial and inclusive solution for the approaching APEC meeting in Beijing.

Oct 08 , 2014

While Zhang Monan acknowledges there are problems facing China's economy, she points out that a new perspective is key to understanding the future of China as it will take time for analysts to realize the "new normal" of the Chinese growth model.

Sep 11 , 2014

Are China's anti-trust investigations into Western companies a form of protectionism? Companies like Qualcomm, Microsoft, Chrysler, and Audi were not the first to be subject to China's anti-monopoly laws. Zhang Monan explains that many domestic companies have also faced penalties, allowing China to establish a law-ruled market economy.