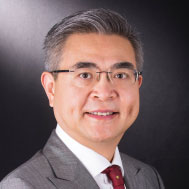 Xiao Geng
President of the Hong Kong Institution for International Finance
Xiao Geng, President of the Hong Kong Institution for International Finance, is a professor at the University of Hong Kong and former director of Research at the Fung Global Institute.
Jan 06, 2021

As the United States prepares for a radical course-correction on climate change, China is raising its game. Climate action has become yet another front in the competition between the world's two largest economies. Who will cross the net-zero-emissions finish line first?

Nov 30, 2020

Americans don't agree on much of anything nowadays. Yet they are largely united in their belief that China represents an existential challenge to their country and the international order it has long led. This combination of internal division and external demonization has made the Sino-American rivalry increasingly inescapable – and potentially catastrophic.

Oct 09, 2020

China's leaders are currently putting the finishing touches on the country's 14th Five-Year Plan, which will cover the 2021-25 period. But one aspect of the plan – the so-called dual-circulation strategy – is already attracting the world's attention. Many fear that China is "turning inward" just when the global economy is staring down the barrel of a recession. These fears are misplaced.

Aug 03, 2020

By disrupting the world's interconnected economic, social, and geopolitical spheres, the COVID-19 crisis has exposed just how fragile and inequitable the institutions that govern them really are. It has also highlighted how difficult it is to address systemic fragility and inequity amid escalating national-security threats.

Jul 02, 2020

Despite former US National Security Adviser John Bolton's juicy revelations about Trump's conduct of foreign policy, his book does little to answer the fundamental question facing the US: Is its current foreign-policy muddle Trump's fault, or the result of something deeper and more structural?

Feb 29, 2020

Last October, the 2019 Global Health Security Report included a stark warning: "National health security is fundamentally weak around the world. No country is fully prepared for epidemics or pandemics, and every country has important gaps to address." Just a couple of months later, a new coronavirus emerged in Wuhan, China – and quickly demonstrated the accuracy of the report's assessment.

Jan 07, 2020

In recent years, fears of a new cold war between the United States and China have been proliferating. But the tensions between the two powers would be better described as a "cool war," characterized not by old-fashioned spheres of interest, proxy wars, and the threat of "mutually assured destruction," but by an unprecedented combination of wide-ranging competition and deep interconnection.

Dec 04, 2019

Hong Kong's government withdrew the extradition bill that triggered the protests. Yet the protesters rage on, lacking any coherent strategy or demands. They claim that they are fighting for democracy, but it is hard to reconcile that lofty goal with medieval-style catapults launching bricks and firebombs. In truth, the protesters' scorched-earth strategy can lead only to more chaos, destruction, and death.

Oct 31, 2019

On October 1, the People's Republic of China celebrated the 70th anniversary of its founding with impressive military and civilian parades meant to showcase the extraordinary progress the country has made under the leadership of the Communist Party of China. Formidable challenges lie ahead. But China's record so far, and the resources it has at its disposal, indicate that it may well be up to the task.

Oct 09, 2019

Over the last four decades, China has integrated into global networks in trade, finance, data, and culture (encompassing social values, religion, and political beliefs). But, as the United States embraces protectionism, continued progress on global integration will require China to adjust its approach.