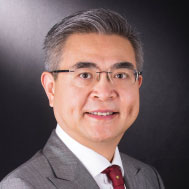 Xiao Geng
President of the Hong Kong Institution for International Finance
Xiao Geng, President of the Hong Kong Institution for International Finance, is a professor at the University of Hong Kong and former director of Research at the Fung Global Institute.
Sep 28 , 2018

In light of growing uncertainty toward the neoliberal economic infrastructure, Chinese economic reforms could defuse the tension threatening this system.

Aug 29 , 2018

By rejecting old theories and embracing competition among its cities, China is creating domestic demand that can fuel its future development.

May 30 , 2018

The only way to mitigate the risks that China faces is with a tough, continuous, and comprehensive reform strategy.

May 18 , 2018

The rise of cryptocurrencies has created a unique opportunity for market forces to spearhead a shift toward a truly neutral reserve asset.

Mar 27 , 2018

The test is whether the Chinese system adapts to long-term challenges and contributes to national and global wellbeing, not whether it adheres to Western standards.

Mar 02 , 2018

40 years after Deng Xiaoping initiated the country's "reform and opening up," a "Beijing Consensus" has yet to be articulated.

Dec 27 , 2017

China's digital economy is a force to be reckoned with. The country now accounts for 42% of global e-commerce, boasts one-third of the world's most successful tech startups, and conducts 11 times more mobile payments than the United States per year. But there are major challenges ahead.