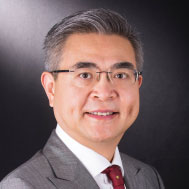 Xiao Geng
President of the Hong Kong Institution for International Finance
Xiao Geng, President of the Hong Kong Institution for International Finance, is a professor at the University of Hong Kong and former director of Research at the Fung Global Institute.
Jun 26 , 2019

American multinationals may like the idea of forcing China to alter the policies and practices – from subsidies for state-owned enterprises to the requirement that foreign firms share proprietary technology in exchange for access to the Chinese market – that place them at a competitive disadvantage. But, as US President Donald Trump's trade war continues to escalate, it is worth asking: What price are these companies really willing to pay?

Apr 26 , 2019

In February, China's State Council unveiled guidelines for developing the "Greater Bay Area" (GBA), covering nine cities around the Pearl River Delta in Guangdong province, plus Hong Kong and Macau. While the rest of the world remains mired in a seemingly interminable debate over how to achieve inclusive and sustainable growth, China is working to deliver it.

Apr 03 , 2019

In Washington, DC, a bipartisan consensus about China has emerged: the United States is facing a trade-manipulating, authoritarian intellectual-property thief that represents a strategic threat to the US and its allies and deserves to be punished. But the consensus is wrong. In fact, China deserves recognition, if not appreciation, for its achievements.

Feb 25 , 2019

Trade war benefits no one.

Jan 30 , 2019

While excessive freedom for subnational governments can lead to instability, excessive control can choke off the local-level experimentation and competition that has long driven growth in China.

Sep 28 , 2018

In light of growing uncertainty toward the neoliberal economic infrastructure, Chinese economic reforms could defuse the tension threatening this system.

Aug 29 , 2018

By rejecting old theories and embracing competition among its cities, China is creating domestic demand that can fuel its future development.