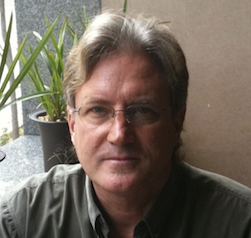 Philip Cunningham
Independent Scholar
Philip J. Cunningham has worked in television and film in China and Japan since 1986. His latest book, "Tiananmen Moon: 25th Anniversary Edition," was published in 2014.
Jul 31, 2020

In the midst of a devastating pandemic, China's ambitious space mission to Mars follows in the footsteps of Isaac Newton's mid-plague scientific explorations.

Jul 30, 2020

The White House's attempt to bar many foreign students from returning to the US to continue their studies threatens to damage America's reputation for educational tolerance and intellectual inquiry – not to mention the fact that it may well turn foreign students against the US.

Jul 02, 2020

In 1962, American Ambassador John Kenneth Galbraith deftly diffused tensions between China and India to stop an escalating conflict. Sixty years later, diplomats would do well to heed his example in moderating Sino-Indian tensions.

Jun 27, 2020

Recently published in the National Review, "China Unquarantined" is little more than an unfounded, incendiary cheat-sheet to remind Republicans to stay on message and speak in unison.

Jun 06, 2020

There is a divide among China hawks in the US, evident in the mixed messages of Trump's May 29 speech. Concessions are made to two contending schools of thought.

May 17, 2020

Republican politicians have both turned to China-bashing as their latest campaign strategy as nationalism flares on both sides of the Pacific.

May 04, 2020

A CDC publication's cover featuring bats in a piece of Chinese art is yet another attempt by the Trump Administration to distract the public from the inefficiency of its handling of the coronavirus and instead blame China.

Apr 23, 2020

The current Chinese leadership seems to be torn in its approach towards the US. This sends a mixed message of power and sets the US-China relationship on a precarious track.

Mar 31, 2020

The impact of the novel coronavirus COVID-19 has been severe. Just as pervasive has been the anti-Chinese rhetoric that has gradually overtaken the Trump administration's dialogue with the American people and the resulting anti-Chinese sentiment that is putting many Asian Americans in danger.

Feb 25, 2020

The hypocrisy of US Secretary of State Mike Pompeo in his hawkish criticism of China displays the fundamental undiplomatic character that has defined the Trump administration even in the face of the globe's most recent crises.