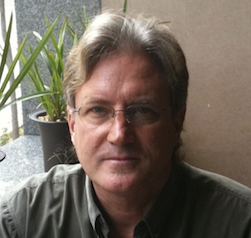 Philip Cunningham
Independent Scholar
Philip J. Cunningham has worked in television and film in China and Japan since 1986. His latest book, "Tiananmen Moon: 25th Anniversary Edition," was published in 2014.
Jan 30, 2021

Biden's cabinet picks on China are ripe with seasoned Beltway politicians, signaling a return to fair play and a restoration of protocol for American China policy. But there remain many points of dispute between Beijing and Washington, and there is no time to waste.

Jan 12, 2021

China's historic moon landing is the first of its kind in over 44 years— yet it's a victory that won't be shared in full due to frosty relationships between China and the leading space-power: the United States.

Dec 26, 2020

China is investing heavily in space technology while the US's program seems to grow more stagnant. If China continues on their current trajectory, they could replace the US as the world's leading space power.

Dec 08, 2020

The Hunter Biden scandal was fueled in part by a false report, reported under a false name. In the age of fake news, digital clues can lead us to the truth.

Nov 17, 2020

A journey to Mars requires international cooperation across various countries and governments, most certainly between China and the United States.

Oct 28, 2020

At a time when political tensions reach more dire straits seemingly by the day, the history of scientific cooperation in the field of astronomy have shown that above all, all people share a single home as citizens of Earth.

Oct 27, 2020

US Senator Marsha Blackburn expressed great dissatisfaction over Netflix's decision to produce a movie based on the Chinese novel, "The Three-Body Problem". In today's hyper-vigilant atmosphere, Senator Blackburn's reaction highlights the growing chasm between China and the United States.

Sep 25, 2020

Disney's live-action rendition of Mulan conjured up worldwide controversy, turning out to be a Rorschach test for the insecurities of the present moment.

Aug 31, 2020

The United States' relationship with China has become a focal point of the upcoming 2020 elections for both Democrats and Republicans. President Trump has made it clear where he stands on China, and his opponent Joe Biden's views also deserve careful examination.

Aug 21, 2020

The US-China relationship has become characterized by tit-for-tat responses. In these hypercritical times, asymmetrical responses may be the only way to get these two countries back to the business of cooperative, civil relations.