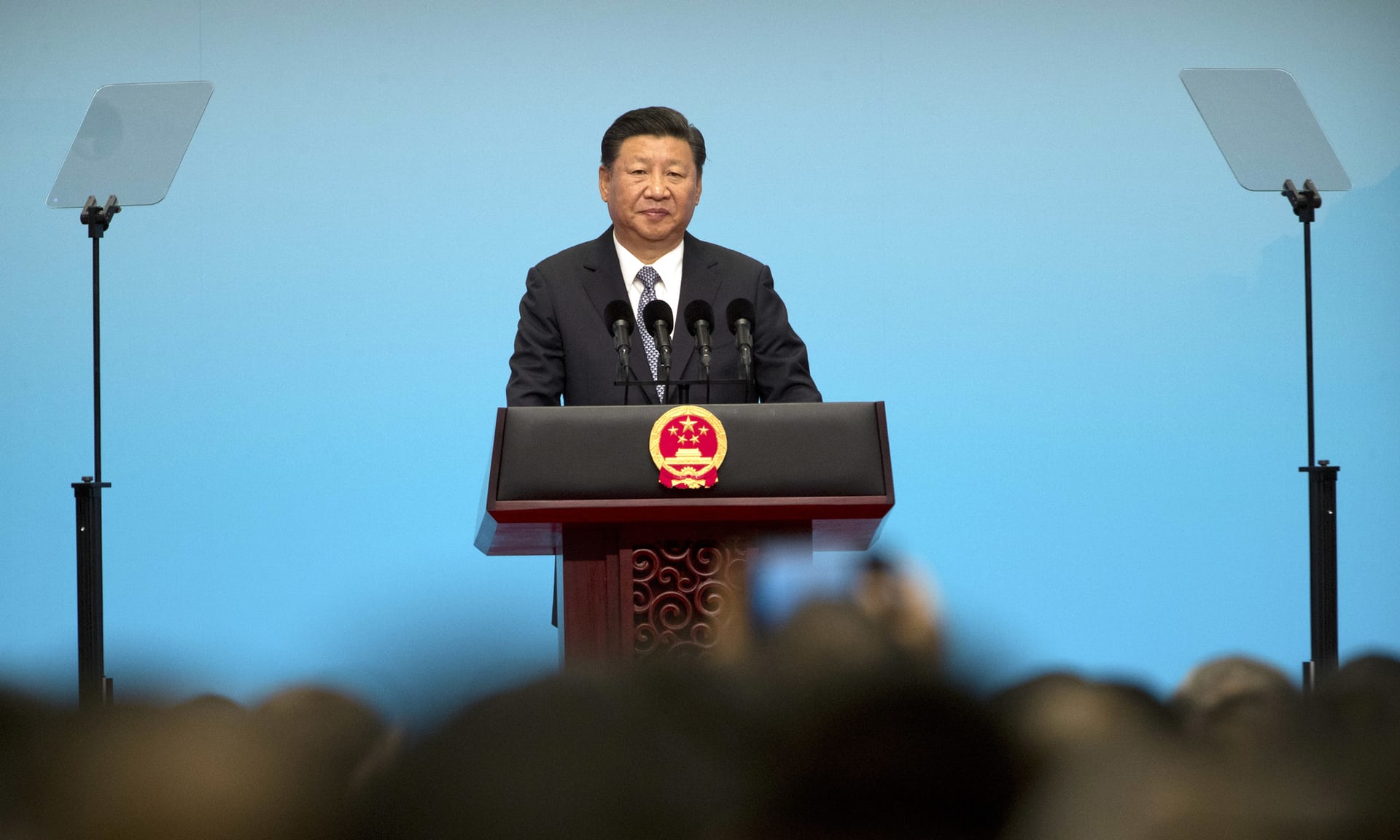 Xi Jinping: 'People around the world want peace and cooperation, not conflict or confrontation.' (AP)
Recently, the leaders of the world descended upon New York City for the opening of the 72nd United Nations General Assembly, bringing with them street closures, heightened security, and weeks of political discourse focusing on some of the world's most pressing issues.
While the annual opening of the General Assembly often brings with it some level of political controversy or criticism, attendees of this year's Assembly already had their eyes fixated on one individual in particular; Donald Trump.
Trump's debut speech at the United Nations, which lasted some 46 minutes, took an early focus on domestic affairs, such as U.S. economic growth, as well as announcing a $700 billion dollar budget for the military, an unorthodox move. More often than not, the platform is used by world leaders to exclusively focus on international issues of concern to all. However, this move should come as no surprise as Trump pushes his "America First" agenda.
Trump, who has been a huge critic of the United Nations, used his time before world leaders to insist on heavy reform in how the international organization is run, especially regarding its role in ensuring and securing world peace. Trump also took jabs at "rogue regimes", specifically North Korea, stating, "The United States has great strength and patience, but if it is forced to defend itself or its allies, we will have no choice but to totally destroy North Korea."
However, despite Trump's debut speech generating great interest and concern amongst the world and it's leaders, several notable leaders were absent, namely China's President Xi Jinping.
Instead, Minister of Foreign Affairs Wu Yi, stood in for President Xi Jinping at the General Assembly. Minister Yi used his time to praise the United Nations for the contributions it has made to both word peace and development, urged "dialogue over confrontation", and "partnership over alliance" and called for a diplomatic solution to the ongoing, escalating nuclear crisis on the Korean Peninsula.
While it is certainly not uncommon for a world leader to miss out on the opening of the General Assembly, sending a ranking official such as Foreign Minister in their place, President Xi Jinping's absence bares great significance, namely for China's rise to power in the international community.
In recent years, President Xi, and China by extension, has become one of the world's biggest advocates and defenders of globalization, multilateralism, and peace through diplomatic means, especially during the rise of Donald Trump post-election.
From President Xi's defense of globalization at the Davos Economic Forum in Switzerland in January of this year, to China teaming up with the European Union to combat climate change, especially in the wake of the United States pulling out of the Paris Climate Agreement, two things have become clear; Donald Trump's "America First" policy is creating vacuums within the international arena, especially in key sectors such as trade and environmental protections, and China is finding itself increasingly capable of stepping in to fill those vacuums.
With a growing list of accomplishments, one would think that the United Nations General Assembly, the world's greatest political theater, would be the perfect occasion for China to further solidify its commitment to international goals, as well as to continue to reassure the global community, especially its regional neighbors, of China's "peaceful rise."
However, Presidents Xi's absence is very likely due to a timing technicality — an extremely vital one if he is to continue to lead at China's helm. The run-up to the opening of the United Nations General Assembly closely coincides with China's convening of its Party Congress. This twice-a-decade gathering is used to decide top leadership positions within China, including the presidency.
With some saying that Xi is on the brink of attaining political power and influence unseen since the days of Mao, it is vital that he remain close to home in Beijing to ensure he does not lose momentum. To do so may create an opening for political adversaries to strike.
Elected five years ago at the 18th Party Congress, Xi has cracked down on issues such as anti-corruption, a move which has led to the punishing of some one million party members. As the 19th Party Congress approaches, officials of Xi have worked to steer clear of any unnecessary political drama to solidify his position in the CCP.
The significance of Xi's absence at the United Nation's General Assembly should be viewed as a short-term, low-risk, loss for China, in exchange for long-term, strategic gains.
Firstly, as mentioned, it is not uncommon for a head of state to skip out on the General Assembly, which means that China stands to lose little, if any, political face with the international community by not having President Xi Jinping attend.
Secondly, it can be argued that Xi has already had his moment in the spotlight at the United Nations, as he spoke at the UN headquarters in Geneva, where he expressed China's commitment to combating climate change.
While Xi Jinping was not there to potentially steal the spotlight from Trump's debut speech with a show-stopping speech of his own, his time back in Beijing is well spent positioning himself to potentially steal the spotlight for the next five years — Trump's entire term in office and then some.
Continuity is key in politics. Xi's absence at the General Assembly is an investment in China's continued rise to power, especially during an era of uncertainty. With the Trump Administration increasingly withdrawing and focusing inward on domestic issues, Xi needs to secure his power and influence at home to ensure China's power and influence abroad, especially if China is to, slowly but surely, fill roles and power vacuums within the international community left vacant by the Trump Administration.