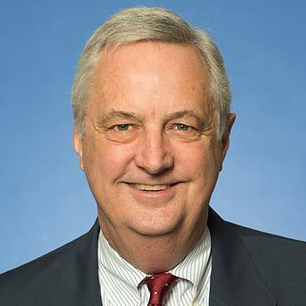 David Shambaugh
Gaston Sigur Professor of Asian Studies, Political Science & International Affairs, George Washington University
David Shambaugh is Gaston Sigur Professor of Asian Studies, Political Science & International Affairs, and Director of the China Policy Program, George Washington University.
Jan 05 , 2015

After several years of drift and decline, the US-China relationship ended 2014 modestly improved. The central task going into a new year is to build on this new momentum to strengthen the foundation of the relationship, build strategic trust, and work in tandem (or in parallel) on global issues of mutual concern.

Nov 14 , 2014

The November 11 bilateral summit between Presidents Xi Jinping and Barack Obama in Beijing was a welcome step forward in Sino-American relations. While some tensions were evident behind the scenes and during the two leaders' joint press conference, on balance the two sides accomplished a lot in one day of summitry.

Nov 14 , 2013

After months of hype, China watchers the world over are underwhelmed by the immediate outcomes of the just-concluded Third Plenary Session of the 18th Central Committee, writes David Shambaugh.

Jul 19 , 2013

As a result of the recently concluded U.S.-China Strategic and Economic Dialogue (S&ED) the relationship between Washington and Beijing has not only stabilized, but has taken a major step forward, writes David Shambaugh. That is the best news we have had in U.S.-China relations for several years, and is good news for global stability and development.

May 30 , 2013

The meeting between the American and Chinese presidents in June is the most important summit meeting on the diplomatic calendar this year, writes David Shambaugh.

Mar 11 , 2013

Most global citizens are well aware of the explosive growth of the Chinese economy. While China watchers have shed much light on the country's internal dynamics--China's politics, its vast social changes, and its economic development--few have focused on how this increasingly powerful nation has become more active and assertive throughout the world.

Mar 07 , 2013

Outgoing Chinese President Hu Jintao and incoming President Xi Jinping have both used the phrase "a new type of major power relationship" to describe their hopes for the future of US-China relations.

Oct 23 , 2012

David Shambaugh charts the course for U.S.-China relations and writes that the global importance of US-China relations means that this is a marriage in which divorce is not an option. The stakes are high. Yet the competitive trend is likely to continue into the future—absent a newly emergent global threat that challenges both nations to forge greater cooperation.

Aug 03 , 2012

As the U.S. presidential election swings into its final three months, the Republican challenger Mitt Romney is beginning to define his foreign policy beliefs. U

May 01 , 2012

On 3-4 May 2012 the United States and China convene their 2012 "Strategic and Economic" Dialogue. As the two powers and governments meet in Beijing for two days of intensive discussions and negotiations over a wide range of complicated issues, much uncertainty surrounds the relationship.