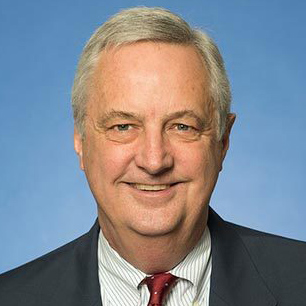 David Shambaugh
Gaston Sigur Professor of Asian Studies and Director of the China Policy Program, George Washington University
David Shambaugh is Gaston Sigur Professor of Asian Studies, Political Science & International Affairs, and Director of the China Policy Program, at George Washington University. His most recent book is China's Leaders: From Mao to Now (2021).
May 30, 2022

Secretary of State Antony Blinken delivered his speech on the Biden administration's approach to China last week. While he laid out a laundry list of China-U.S. policy issues, the administration must now actively fashion an integrated strategy to deal with the ongoing challenges presented by Beijing.

Mar 30, 2022

As the global community turns against an increasingly isolated Russia, China's silence on the topic becomes more easily interpreted as support for Putin's war. The untenable stance will be sure to drive more friction between the West and China and puts China's foreign interests in further jeopardy.

Mar 01, 2022

As the anniversary of President Nixon's secret trip to China in February 1972 approaches, it's critical to recall the dramatic changes that occurred between China, the United States, and the world.

Nov 24, 2021

By having their first direct bilateral face-to-face summit meeting, Presidents Joe Biden and Xi Jinping tried to build a floor under the tense and deteriorating U.S.-China relationship, as well as to erect some "guardrails" for managing the competitive relationship. Both sides reported it as a positive step forward.

Oct 12, 2021

Recent high-level talks in Switzerland between China and the United States have laid a basis for continuing dialogue, leading to a joint agreement for Presidents Biden and Xi Jinping to hold a virtual summit before the year's end.

Aug 04, 2021

Recent events in Sino-American relations indicate that China may no longer be willing to work with the United States on managing contentious issues or buffering the rivalry between the two powers. Beijing's recent interactions with American officials indicate a new uncompromising and "maximalist" approach, based on the belief that America is in terminal decline and its need to compromise or show deference is over.

Jun 25, 2021

The recently concluded G-7, U.S.-EU, and NATO Summits in Europe showed newfound coordination and common purpose vis-à-vis China. This represents a new and more confrontational stage in Sino-Western relations. China's reactions to the joint communiqués were quick to condemn them. Expect heightened tensions between China and the West in the months ahead.

May 08, 2021

The Biden administration is making their policy toward China clear as they maintain a position emphasizing democratic values and alliances. In contrast to the previous administration, Biden also recognizes the need to invest at home in order to remain competitive with China.

Mar 25, 2021

What was meant to be a diplomatic summit in Alaska turned into an ideological slugfest between China and the U.S.'s top diplomats, displaying cultural differences holding the two nations apart.

Feb 18, 2021

While some anticipated a "reset" of U.S.-China relations with the new Biden administration, this does not seem to be the case. Early signs reveal considerable continuity with the previous Trump administration, although some changes in tactics can be anticipated.