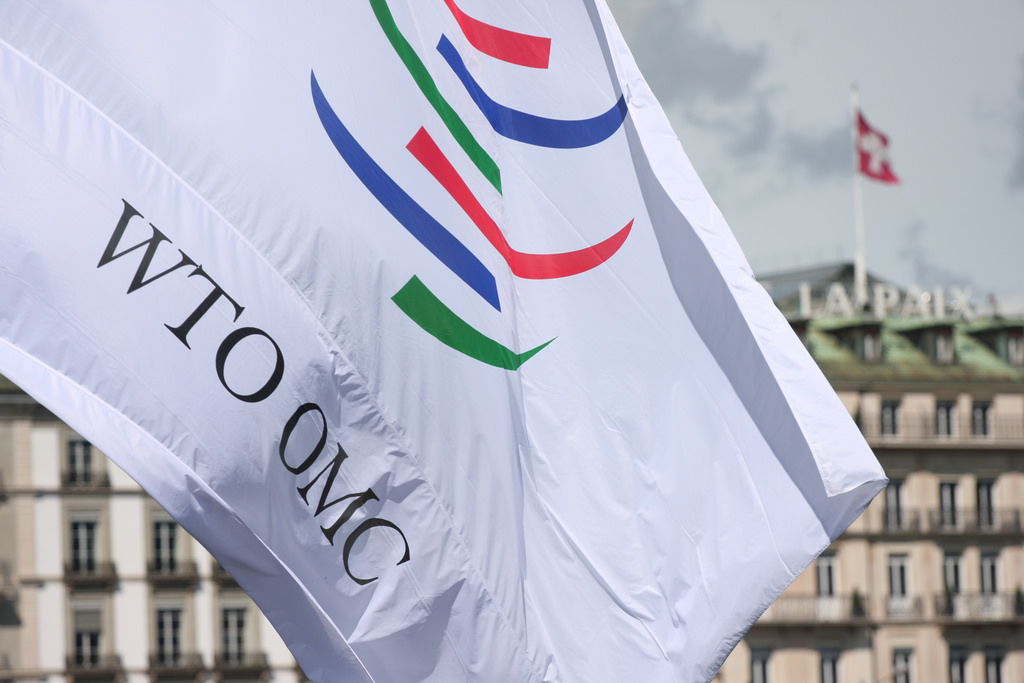 2018 was a tumultuous year for China–US relations, with challenges unlikely to abate in 2019. While issues in the bilateral relationship extended across sectors and core interests, they also played out in multilateral institutions. Institutions like the World Trade Organization have become proxies for differing visions of the global order and next steps for international relations.
Chinese analysts have long challenged the WTO as failing to represent the needs of developing nations. Some analysts argue that the US is flagrantly violating WTO rules for its own benefit, while others argue that the WTO aids China in upholding a multilateral global system. US trade war tariffs violate rules and obligations of the WTO, says the Ministry of Commerce of the People's Republic of China (MOFCOM), and infringe on China's rights as a member of the WTO and on China's economic security and interests.
Some US experts, in contrast, argue that China is exploiting features of the WTO system to unfairly disadvantage the US. Peter Navarro, Trump's top trade adviser said, "The message to the WTO from this administration has been clear. Things have to change." Increasing American unease at China's role in the WTO have reinforced opposition to upgrading China to "market economy" status, a designation that would make opposing Chinese imports more challenging.
Against the backdrop of trade war tensions, understanding China's stance on the WTO is vital to predicting Beijing's next moves and long-term objectives. Top experts and analysts inform policy decisions through authoring scholarship at government sponsored think tanks or reflect official thought through "independent" research and publishing. Either option provides an opportunity to understand influential voices in an opaque system; a feedback channel that should not be ignored by US policymakers or independent observers.
Understanding China's Stance on the WTO
Chinese analysts were widely supportive of WTO accession in the early 2000s, recognizing the broad benefits it could offer for China's economic development as promoted by the state. After a government stance has become clearly articulated, divergent opinions recede with little fanfare. For example, following a Ministry of Commerce declaration that China remains a "developing country," no analyst or expert has argued otherwise.
Within this range of state sponsored opinions, analyst views can primarily be grouped into two themes. One group argues that current bilateral tensions and unavoidable features of globalization damage the WTO's continued functionality. The other maintains that China is the bulwark against eroding multilateralism, serving as a global defender of win-win cooperation as the US increasingly supports unilateralism and protectionism. These camps are not in competition with one another, rather they supplement a logic that places China at the center of global governance. They differ only in tone: the pessimistic group paints a dire picture of next steps for the WTO, while the more optimistic one focuses on what they view as China's efforts to keep the organization running despite challenges from increasingly complex international structures.
The naysayers blame both the US and features of global competition for WTO inefficiencies. The US-led WTO is mired in conflict because it is shaped by US domestic and public opinion, argues China Macroeconomic Research Institute researcher Guan Xiuli. WTO stagnation is further evidenced by recent July 2018 negotiations between the US and EU, writes Cheng Dawei Renmin University professor. Europe, the US, and Japan are abandoning WTO procedures, writes Pang Zhongying China Maritime University Ocean Development Institute director, competing to establish a new global economic order, an effort that isn't viable without Chinese involvement. The US, EU, and Japan are skirting WTO channels and depriving China of existing trade benefits, writes Su Jian, a professor at Peking University, but any zero-tariff trade deals between these three parties would inherently disadvantage China and violate multilateral trading principles.
Despite WTO discontent, another group of analysts asserts that the WTO is central to maintaining an open system of international trade, a commitment that China honors. China will continue to abide by World Trade Organization rules, fulfilling its commitments, and upholding the authority and efficacy of the multilateral trading system, writes Ni Yueju of the Chinese Academy of Social Sciences Institute of World Economics and Politics. China has fulfilled its obligations within the WTO through significant reforms to domestic trading structures, states Xing Houyuan, deputy director at the Ministry of Commerce Service Outsourcing Research Center. Xing notes China's consistent improvement of laws and regulations, increasingly open service sector, and pursuit of FTAs and FTZs.
When discussing China's next steps, analysts have a clear message: it is now time to craft multilateral institutions that are unburdened by the limitations of previous structures.
The most important thing is that China unite to reform international trade rules, says Cui Fan, a professor at the University of International Business and Economics, learning from the mistakes of the US and Europe.
Understanding China's actions in the WTO
On China's stance in the WTO, deeds and actions are at times out of step. While Beijing pushes for recognition as a market economy and argues that developing nations need more proportional representation, it has also skirted duties related to market access and international investment practices. China promises market access for European and American firms but enforces regulatory measures that create an increasingly hostile investment environment. These policies range from mandating investment through joint ventures with domestic firms and denying foreign banks national treatment.
Tech issues have grabbed headlines in both WTO disputes and the China-US trade war, including forced technology transfer as a prerequisite to market access. In addition, China has largely ignored mandates to agree to universal technological standards and remove technical barriers. Instead, it has enshrined indigenous IT innovation as a core component of its national strategy.
Other violations of WTO accession include continued violations of intellectual property rights. A report from the IP Commission found that in 2013, 80% of all IP theft at organizations located in the US originated from China, accounting for approximately $300 billion in annual business losses. Production and export subsidies are another thorny issue. Despite WTO agreements, China has issued over $118 billion in subsidies since 2000 to four industries alone: steel, glass and glass products, paper, and auto parts; an issue compounded by SOE management ambiguities. Despite directives for SOEs to make business decisions based solely on market forces, national champions continue to make decisions that incorporate political or policy considerations.
Next Steps for the US
President Trump has made several threats to withdraw from the WTO, despite overwhelming evidence that the US does well through WTO mechanisms. A 2018 executive office report states that the "United States has won 85.7% of the cases it has initiated before the WTO since 1995...In contrast, China's success rate is just 66.7%." Despite evidence that WTO dispute resolution mechanisms are a relatively effective way to limit China's violations of international trade norms, Trump has chosen instead to levy over $200 billion in tariffs. This war of words and retaliatory trade measures has ebbed and flowed in recent months but does not reflect long term strategic thinking. Rather than promoting core American interests, this approach has primarily encouraged tit for tat measures and mutual accusations of hypocrisy.
Instead of erratic measures, the US should make more effective use of trade dispute resolution mechanisms, with which China by and large complies. This strategy would prove more effective than levying unilateral tariffs because it encourages market-oriented behavior divorced from bilateral squabbles. Instead of a short-term war of words and goods, the Trump administration would be better served by encouraging long term compliance with international trade norms.