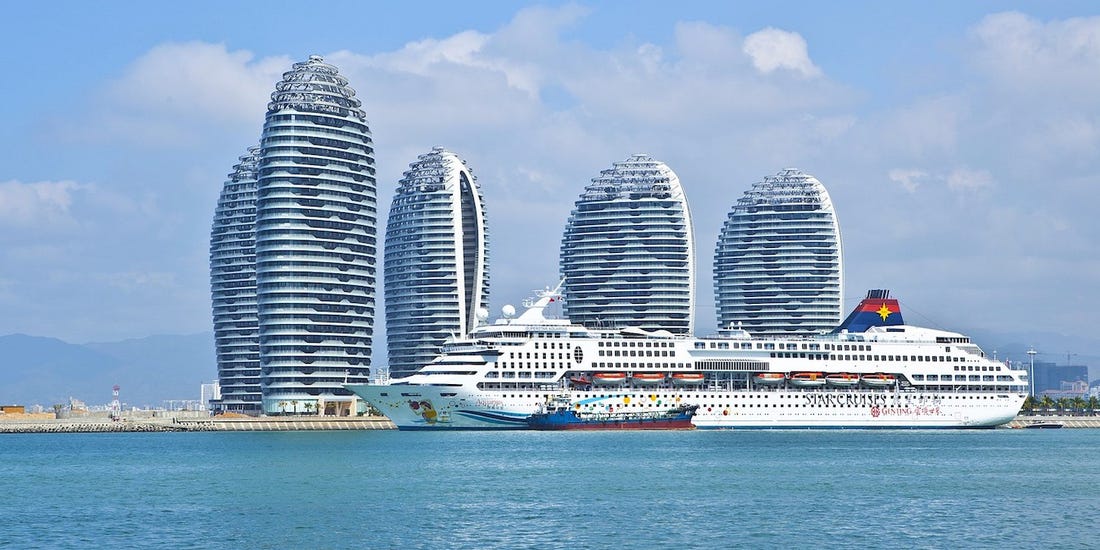 Ambitious and authoritative, Beijing's plans for transforming Hainan province into a world-class free trade port spans a broad spectrum of initiatives. Attractive tax incentives, tariff reduction on most imports, expansion of duty-free shopping and an assertive plan to lure foreign talents to the tropical island province are but a few of the ample supportive policies that seeks to place Hainan on the same rung alongside best-in-class ports of Dubai and Singapore. But how will Hainan island stand apart from what is an already crowded field of free trade zones that dot China?
The free trade port (FTP) blueprint for Hainan is in effect an expansion of the island's designation as a special economic zone (SEZ) established in 1988, but results to date have been mixed. Economic growth, overly reliant on real estate construction, has led to asset inflation with notoriously high property values. In 2018, Hainan had a GDP per capita of $7,800 USD, which placed Hainan 17th out of the mainland's 31 regions. Insufficient emphasis given to the manufacturing and trade sectors during the past two decades – the hallmark of other successful SEZs like those in Guangdong province – meant that Hainan could not fully capitalize on China's export-led boom. Going forward, Hainan's economic engine needs to fire on new cylinders of growth besides coasting on natural resources, real estate and tourism.
Today, however, Hainan's master plan enjoys a clearer focus for bolstering the local economy through broader market participation for foreign and local investment in key sectors – education, healthcare, high-tech and tourism. Almost two hundred projects worth more than $100 billion USD were signed earlier this year, with some already breaking ground. Equally noteworthy, modification of the foreign investment negative list (that denote limits and prohibitions on foreign investment) is a foundational step that signals a further opening up, essential for establishing an FTP. If carried out, Beijing's proposed policies will go miles past current measures in place at other free trade zones.
For starters, Hainan's expansion of tourism beyond its inherent draw as a vacation destination is an obvious win. Pull the curtain back on novel duty-free shopping policies and proposals for wide-ranging medical tourism come into sharper focus. Routine diagnostic procedures, plastic surgery, elder care, preventive medicine, rehabilitation and more, are all part of the calculus for Hainan becoming a leading medical tourism hub.
To build this ecosystem, the government is rolling out generous promotional privileges including fast-track approval for new drugs and medical device technology, openness to 100% foreign direct investment and ownership in hospitals, tariff reduction on medical equipment and an introduction of a three-year period for foreign physicians to practice medicine.
Hainan's geographic location is ideal, set amidst a burgeoning middle class of neighboring Southeast Asian countries looking to broaden the list of options for affordable and quality healthcare. With the foundational pieces of a medical industry in place, Hainan will look to clustering effects as it builds out related sectors in biotech, pharmaceuticals and medical devices.
As an example, the Boao Lecheng Pilot Zone, covering an area of twenty square kilometers is already proving to be an active testing ground for international pharmaceutical companies, including ten American and European firms who entered into collaboration agreements last year. In all, over one hundred projects are expected to be launched by 2030, creating over 40,000 jobs and adding $7 billion USD per year to the island's GDP.
For Hainan's master blueprint to deliver, officials will need to seed and ripen unique advantages bestowed upon her by mother nature. Expect capital outlays in competitive sectors such as agritech and aquatech. Aquaculture offers an opportunity to introduce efficient and sustainable production methods of fish, lowering the environmental impact of fisheries while raising yield.
Hainan's master plan takes a macro view beyond sector-driven investment. One novel scheme calls for forging closer economic ties with China's Greater Bay Area (GBA), a vast urban zone of 70 million people that covers nine cities in Guangdong province, Hong Kong and Macau with a combined GDP of $1.5 trillion USD. Much like Hong Kong is an entry gate for capital into mainland China, the intent is for Hainan to serve as a landing pad for ASEAN-specific investments into the GBA.
But a question that continues to linger is – how will Hainan be different? In particular, Guangxi province – which borders Guangdong to the west and Vietnam to the north – is already a regional hub for its ASEAN neighbors. As a lynchpin for regional integration and cooperation, it has hosted the annual Sino-ASEAN Expo for many years. Take a stroll through Nanning, Guangxi's sprawling capital and you will come upon buildings, parks like yuan bo yuan and other public spaces that pay tribute to its Southeast Asian neighbors. Hainan will need to make a compelling case for why it should be designated point person while minimizing cannibalization of regional investments. Offsetting this concern, however, Hainan is a critical node for the maritime silk road, where the free trade port can serve as a disburser for Belt and Road Initiative (BRI) investments further afield.
Peering farther out, one mechanism for deeper integration with the GBA could include Hainan's participation in financial programs such as the recently launched Wealth Management Connect (WMC) scheme. WMC can ease the flow of capital between the island province and the GBA, allowing greater access to offshore capital markets, like Hong Kong.
Conceivably, given Hainan's isolation, a regulatory sandbox could be established that lessens capital restrictions more so than in other free trade zones. Other financial proposals, including mergers of banks and brokerages, currently pondered in other parts of China and expansion of cross-border Stock and Bond Connect programs via the Hong Kong – Shenzhen pipeline could be piloted in the province. As Hainan's economy blooms, support from a more active and sophisticated native financial sector becomes a must.
Hainan's free trade port proposals enjoy strong central government support, drawing upon decades of experience in administering other free trade zones around the country, while adopting best practices from overseas ports. While Hainan's plan is bold and wide-ranging, it will need to convey a clearer definition of its strategic positioning – among the over 2,000 free trade zones in China vying for domestic and foreign investment – if it is to dispel lingering clouds hovering around its stated objectives.