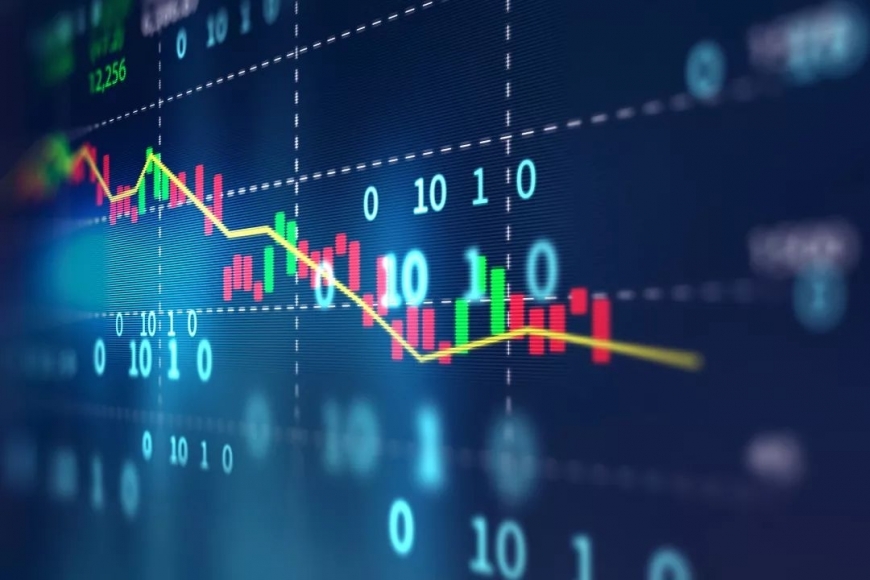 As the widespread and menacing novel coronavirus outbreak expands, speculation has emerged that China might not stick to its promises under the phase one trade deal with the United States, particularly the $200 billion in additional purchases of U.S. goods and services over two years from 1997 levels.
The epidemic has done enormous damage to the Chinese economy. Approximately one-third of the country's manufacturing value has disappeared, and consumption has seen heavy losses. As a result, China's economic growth in the first quarter of 2020 is expected to be reduced by approximately 2 percent, according to PwC. Although some of the economic losses are likely to be recouped later in the year, others will be permanent, such as the direct loss of more than $150 billion in catering and tourism in the first quarter of 2020, equivalent to 4.6 percent of the country's GDP in the first quarter of 2019. Many economists predict the outbreak will cut China's economic growth in 2020 by around half a percentage point.
Despite the enormous challenges presented by the epidemic, the Chinese government intends to live by its commitments. State Councilor and Foreign Minister Wang Yi told Reuters on Feb. 14 that China was ready to implement the agreement, as he believes it was created "on the basis of equality and mutual respect."
As part of its efforts to meet the agreed purchasing target, China is working to help U.S. companies regain competitiveness the Chinese domestic market. Apart from removing import restrictions on poultry from the U.S. earlier this year, it announced exemptions of the additional tariffs last week on 65 U.S. products — tariffs that were imposed to retaliate for U.S. Section 301 measures. U.S. crude oil — which accounted for approximately 10 percent of China's worldwide imports in November 2017 and January 2018 but dropped to zero since last May with the imposition of additional tariffs of 25 percent — can now be expected to find its way back to China and contribute to the 2020 purchasing target, an additional $18.5 billion in energy products.
Cotton, another product on the exemption list, is now in a better position to capture a bigger share in the Chinese market.
Moreover, China is highly likely to exclude more U.S. products from its additional tariffs in order to create a level-playing field for the U.S. in China.
Thanks to the strong and effective government policies to counter downward economic pressure, predictions about impact of the epidemic on China's economy say that it will be temporary, possibly lasting not more than a year, and economic activity will pick up soon after the country gets past the virus. IMF Managing Director Kristalina Georgieva said that China's economy will return to normal "in the second quarter."
The IMF's prediction is based on the assumption that the epidemic will be contained in the first quarter. As of this writing, however, it remains unclear how soon the outbreak can be brought under control. It is, therefore, premature to conclude that it will happen as hoped. Clearly, the longer the epidemic persists, more harm it will do to the Chinese economy.
Even if the virus is brought under control by the end of March, its short-term impact will weigh on China's ability — and that of the U.S. — to meet purchasing targets.
On the demand side, as Chinese economic growth decelerates, demand for U.S. imports will be depressed. Chinese airlines, for example, may find it difficult to take deliveries of new planes because of the uncertainty brought about by the outbreak, as well as by lost business and the dented financial ability to pay for new fleets. Part of China's demand for machinery and energy would likewise be deferred, if not eliminated altogether.
In the services sector, the agreement calls for $12.8 billion in additional purchases in 2020. But as a result of U.S. airlines' suspension of flights to China until the second quarter this year — assuming that spending per Chinese traveler remain unchanged from 2017 levels — travel spending in the U.S. by Chinese travelers in 2020 will be cut by and estimated $7.55 billion, 21.4 percent below 2017.
On the supply side, the delayed resumption of factory work in China, coupled with the disruptions to transportation, will hit some U.S. manufacturers hard and frustrate their efforts to boost sales to China. The country has been largely in shutdown mode since Jan. 23. Although many companies reopened on Feb. 9, following the Chinese New Year holiday, most manufacturers have yet to return to normal. Only about one-third of small and medium-sized enterprises have gone back to work.
This will lead to serious disruptions in the supply chains of the U.S. manufacturers who rely on components or basic materials from China. China is a top supplier of components for the U.S electronic and automobile industries, for example, exporting $11 billion worth of automobile parts to the U.S. in 2018. By some estimates, U.S. manufacturers depend on Chinese suppliers for about 15 percent of their IT components and automobile parts, while 50 percent of the components used in smartphones and laptops are also sourced from China. As U.S. manufacturers experience a shortage of components, their ability to increase exports to China will be impaired.
The impact of the epidemic on both supply and demand works against the purchasing target. Consequently, the possibility of slippage can hardly be ruled out, despite China's best intentions and efforts. The question, then, is whether China will be able to stick to its commitments, not whether it desires to do so.
The phase one deal provides that in the event force majeure incidents make it impossible to implement the deal, the parties will hold consultations. In view of the nature of the epidemic, and its designation by the WHO as a public health emergency of international concern, that clause may prove prescient.
The U.S. was the first country in the world to evacuate diplomatic staff from Wuhan, Hubei province, and to ban travel to and from China, against the recommendations of the WHO. These actions demonstrated, if anything, Washington's recognition of the severity and uncontrollability of the epidemic.
What is more, some senior U.S. officials seem to appreciate the complexity and difficulty brought by the outbreak. Larry Kudlow, chief economic adviser for President Donald Trump, suggested that the deal will probably take longer to implement. Robert O'Brien, the White House's national security adviser, suggested that the outbreak may lead to a reduction in the amount of agricultural products under the trade deal in 2020.
Based on such reactions to the outbreak, one might think it reasonable and logical to expect Washington to carry no grudge if Beijing is forced to initiate consultations. But Washington appears to be unwilling to go along with any suggestion that China's commitments should be pared. Agriculture Secretary Sonny Perdue told reporters recently that the U.S. could impose tariffs if China does not meet its pledges.
In truth, it is doubtful that Washington will be sympathetic if China misses its target. Many observers say that Washington appears to be keen on capitalizing on China when it's down as a result of the coronavirus crisis. Over the past two months or so, Washington has intensified attacks against China, branding the Communist Party of China as "the central threat of our times," passing Tibet and Uyghur acts at the House of Representatives, continuing an all-out war against Huawei, placing more Chinese companies on the so-called Entity List and designating Chinese media as foreign agents subject to stringent controls and restrictions.
These moves have all but dashed any hope that the outbreak would present an opportunity for the two countries to ease hostilities to fight the common threat. Moreover, they confirm, once again, that in Washington, political considerations take precedence over others. In this vein, it's a fair bet that the U.S. response to China's failure to meet its targets will hinge on its domestic politics or geopolitics — as long as it sees China as its main geopolitical rival.
But it takes two to tango, and the implementation of the trade agreement requires that China and the U.S. work together in a spirit of mutual understanding and support. Let us hope that Washington will play its part along this line.