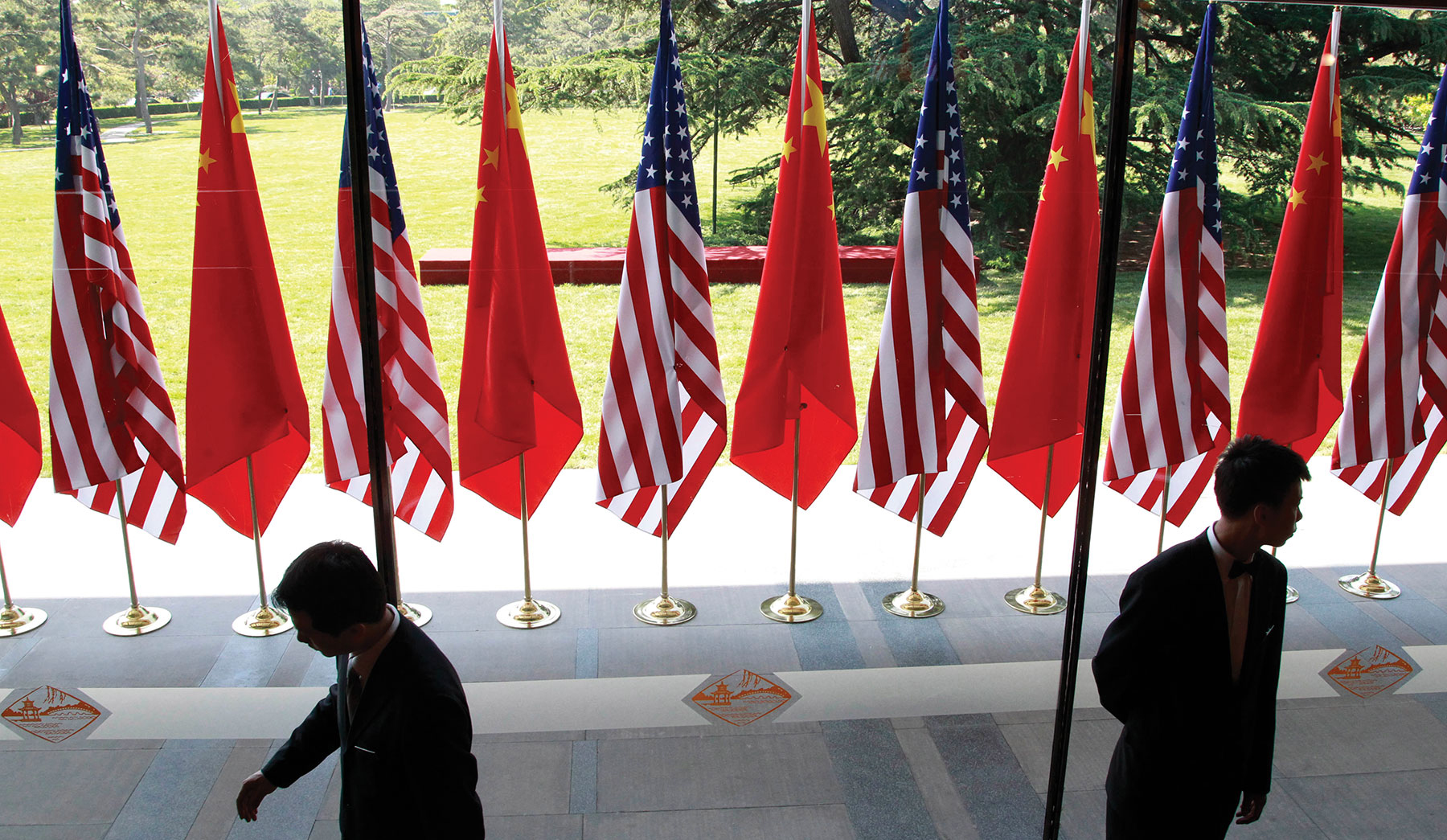 (AP/Vincent Thian)
The new stage of China-US relations has been the subject of much attention.
The idea of it was proposed by the Chinese side six years ago, though it has seldom been mentioned since Donald Trump was elected president. Now however, it is a feature of all exchanges between China and the US, including high-level dialogues and collaboration in international affairs. This new stage is characterized by no conflict, no confrontation, mutual respect, and win-win cooperation.
This new relationship is actually a normal state-to-state relationship free from a Cold War mentality. It suits both China and the US' national interests.
It is China's long-term policy to reform and open up to the outside world. As such, win-win cooperation is at the center of Chinese diplomacy.
The Belt and Road Initiative is an example of this policy. It's designed not only to advance China's development but to benefit other countries too.
US, as the world's sole superpower, is naturally China's preferred partner. But that does not mean China will beg for cooperation. The US stands to benefit greatly from this new stage in their relationship. If it chooses conflict and confrontation with China instead, however, both countries will be harmed.
This new stage in their relationship has a solid foundation.
First, of all, it is grounded in self-interest. Since the establishment of diplomatic ties over thirty years ago, economic relations have developed rapidly and the two countries' interests are now intertwined. Three years ago, close coordination between them enabled an understanding to expand product coverage of the WTO Information Technology Agreement to be reached.
Mankind now faces many threats: war, nuclear proliferation, terrorism, environmental pollution, climate change, poverty, and disease. Cooperation between China and the US is an important factor for world peace, stability, and development. For example, China has cooperated with other countries, including the US, to conducted large-scale assistance operations in response to public health emergencies in Africa.
This new stage also enjoys political support at the highest levels. Both their leaders have expressed a desire to improve relations, optimize cooperation, and seek mutual benefit. Both advocate strengthening communication and exchanges and enhancing strategic mutual trust, handling bilateral relations on the basis of mutual respect, managing differences and sensitive issues constructively, increasing collaboration in the Asia Pacific, and taking on regional and global challenges together.
So long as the two countries refrain from conflict and confrontation, express a willingness to improve relations and adopt corresponding measures, they will move further into this new stage.
This new stage is also grounded in theory. It is a creature of this age. The world is undergoing major development, changes and readjustments. The state of China-US relationship is in line with the megatrend. Both countries' core interests are sovereignty and security and there is no real cause for conflict between them. Under the theme of peace and development, between China and the US, what should be considered first is no longer 'who is our enemy' but rather 'who is our partner'.
History also supports this new stage. Over 70 years ago, China and the US forged a profound friendship in the anti-fascist war. The Flying Tigers led by Lieutenant General Claire Lee Chennault and their heroic efforts to resist Japanese aggressors in China have never been forgotten by the Chinese people. The two countries have the ability to closely cooperate on major issues bearing on the future of mankind today.
China and the US have many common interests. Their relations have developed despite twists and turns. Now the two countries maintain close cooperation on almost all important global issues. Their different approaches complement each other and may well produce results satisfying both.
In short, China's persistence in pushing for this new stage in their relationship stems from a desire to benefit their two peoples and all mankind. Although the task is a difficult one, all obstacles will eventually be overcome. As President Xi Jinping said, human effort is the decisive factor. Through concerted efforts, the two sides will gradually replace suspicion with mutual trust and discrimination with inclusion. They will turn from expanding disputes to managing differences and from making trouble to eliminating it. We should be optimistic.