Chinese President Xi Jinping has just finished his 24-hour visit to the US, meeting with his American counterpart Donald Trump at the "Winter White House", Mar-a-Lago at the Palm Beach. On the one hand, President Trump openly admitted that he has "got nothing" out of the summit. On the other, however, his staff has briefed that this is not all the case.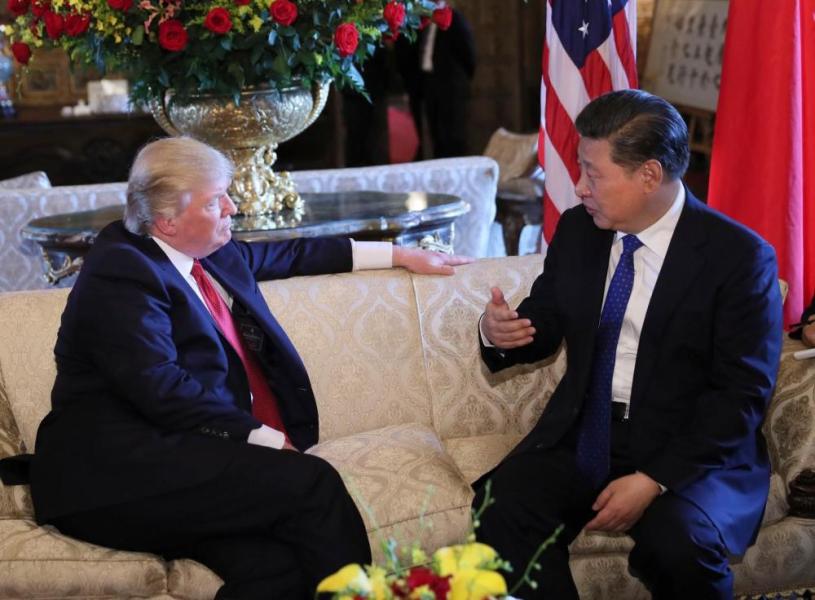 For the part of the host, President Trump and his team have received President Xi and Chinese delegation warmly, without any major flaw. Meantime, the US side has indicated privately, after the summit, that the Chinese President brought plenty of gifts to Florida, including two panda tools for Trump's grandchildren, as well as genuine willingness to build "healthy" bilateral trade and to denuclearize North Korea peacefully. The two leaders have started building their working partnership and personal "chemical reaction".
At a time of rapid Chinese ascent and increasing US concern, it bears great importance for the top leaders of Beijing and Washington to meet regularly so as to clarify respective strategic intent. It is crucial that with change of leadership in either or both capitals, such summit shall be convened as soon as possible. Despite various collaborations to unfold under whichever president in Forbidden City Compound and White House, the format and content of interaction could vary quite a bit. It goes without saying that with the emergence and accumulation of difference and friction between the two countries, China and the US shall strive to search for solution to all sorts of challenge they are facing.
With the release by both governments about the substance and outcome of this summit, it is clear that such expectation has largely been met this time in Florida. President Xi and President Trump have laid a new common ground for concerted action that the two countries are going to undertake in the coming years.
Comparing, for instance, the two informal summits that President Xi has had with Presidents Obama and Trump. In June 2013, President Xi had his first visit to the US, as Chinese head of state, and met with the then US President Barack Obama, in less than three months after he took over power. This time, it took even less time for President Xi to meet with President Trump after the latter commanded the White House. All these indicate that both sides have lately attached great importance to the relationship between the two biggest economies of the world.
Through their informal summit in 2013, President Xi and President Obama exchanged the notion of "Chinese dream", and China's desire to build a "new type of major country relationship". This time in 2017, Presidents Xi and Trump, again through more relaxed setting, shaped bilateral relations to unfold along with four platforms of dialogue, respectively on diplomatic and security, comprehensive economy, law enforcement and cybersecurity, as well as social and people-to-people exchange. It is understood that with President Xi's visit, two of them have already been opened.
While President Trump kidded as he "had got nothing" tangible from this summit, he and Chinese side have actually expanded and lifted Sino-US dialogues in three ways, from the Obama-era S&ED (Sino-US Strategic and Economic Dialogue) and CPE (High Level Consultation Mechanism on People-to-People Exchange).
First, the S&ED has now been formally reorganized as two parallel parts: DS (diplomatic and security) and CE (comprehensive economy), illustrating that this US administration, in partnership with Chinese, will give each component of them more focus. Second, the former High Level Joint Dialogue on Cybercrime, a derivative of 2015 from the S&ED, has been lifted to the same status of strategy and security as well as economy. Third, the CPE portion has officially been listed as a parallel dialogue, while emphasizing its social nature.
Reframing China-US top-level dialogues within such a short period since President Trump was sworn into office has shown the commitment of the two governments to building a constructive collaboration. Instead of "getting nothing", both countries have set up the platform to advance bilateral tie under the new circumstances. This is a significant progress in stabilizing and promoting Beijing-Washington bond.
It is understood that the two sides have fully tapped the time while President Xi spent in Florida to exchange views on a variety of important issues, ranging from trade to investment; and from bilateral issues to regional and global security matters. Indeed it entails more time to strength China-US cooperation on each and every important aspect of them, especially through the newly established four-track dialogues.
It goes without saying that China and the US remain divided on a host of crucial issues, such as currency management, trade balance, investment protection, Korean Peninsula, South China Sea and Syrian issues. On the one hand, Beijing and Washington have shown that they are able to manage and resolve their differences, most prominently on the "one China" issue, as President Trump has shown since he was elected as the US president. On the other, some new difference could emerge, such as how to deal with the use of chemical weapons in Syria.
All these differences highlight the importance of the mechanism of new dialogues between the two countries. Since President Trump has accepted Chinese invitation and shown his interest in visiting China as soon as possible, this gives impetus for the two sides to launch all the four dialogues and expedite the process so as to bear fruit soonest.
As President Xi has indicated, "There are a thousand reasons to build ever better ties", it is highly desirable to attain an early harvest when President Trump embarks on his China tour late this year. In retrospect at that time, one would conclude that it is at the Mar-a-Lago that the two Presidents had laid the foundation for a better relationship.