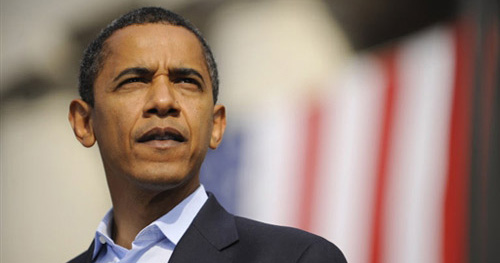 Thanks to a recent Chinese-U.S. exchange program, I had the opportunity to spend the past two weeks in China and South Korea discussing various issues related to U.S. policy toward Asia. My Chinese interlocutors raised several questions about U.S. security policy that I believe would also interest a wider audience.
First, there were the inevitable questions about how recent developments around the globe and within the United States would affect the Obama administration's rebalancing strategy in Asia. These kinds of questions arise whenever I visit Asia or when we host Asian guests in Washington. In general, inquiries focus on whether the U.S. government will sustain the Asia Pivot despite economic difficulties, changes in U.S. leadership, or security challenges in other regions.
This time, there was much interest regarding whether the impending renewal of sequestration, the Republican victory in the recent congressional elections, or the departure of Defense Secretary Chuck Hagel would undercut the Obama administration's efforts to focus more U.S. economic, diplomatic, and military resources on the Asia-Pacific region.
As on previous occasions, my conviction is that the U.S. policy of rebalancing towards Asia will persist despite recent events. The Asia Pivot enjoys bipartisan support, and many congressional Republicans have long called for a stronger U.S. engagement with our Asian partners. Indeed, while Republicans have been critical of the Obama administration's policies towards Europe and the Middle East, they have generally supported the president's efforts to improve ties with Japan, South Korea and China. The only major change we might see is the Republican Congress offering greater support for the administration's free trade policies, which concerned some labor leaders affiliated with the Democrats.
Moreover, while Hagel was a prominent player in Asia, conducting successful visits to China and other countries, a Defense Secretary essentially executes White House policy on such large-scale political-military issues. Admittedly, the rebalancing policy has undergone constant evolution, with a recent effort to deemphasize the military dimension and highlight the mutual benefits of a stabilizing U.S. regional presence to Beijing and Washington's other regional partners. But the policy has persisted despite the departure of its original architects, former Secretary of State Hillary Clinton and Assistant Secretary of State Kurt Campbell, and current Secretary of State John Kerry has cast aside whatever prior doubts he may have had about the policy.
Despite the challenges of a budget constraining Congress and the costs of managing Russian, Syrian, and Islamist aggression, President Obama's speeches and current budget priorities still have a strong Asian focus. To take one recent example, the new U.S. Defense Offset strategy, while announced by Hagel, has been slated by the Obama White House to receive substantial funding in coming years. Although this strategy could be seen as aimed at ensuring that the United States sustains its military superiority over the rising powers of Russia and China, the White House also supports continued China-U.S. defense engagement, which President Xi has made a priority in his own policy toward the United States.
Indeed, there are signs that relations are warming between China and the United States and its allies. During my recent trip, the reduction of Chinese complaints that the Asia Pivot was unleashing an allegedly militaristic Japan was a welcome development that likely reflects a better Chinese understanding that Prime Minister Shinzo Abe has no plan to restore an Imperial Japan. Abe's reelection this weekend should convince Beijing that it needs to bargain with a man that looks likely to lead China's important neighbor for the next five years, and Abe has also expressed his desire to resume a comprehensive dialogue with China. Despite Abe's occasionally intemperate remarks, my Chinese interlocutors must recognize that contemporary Japan has abandoned its Imperial past as comprehensively as contemporary China has transcended militant Maoism.
Another area of interest was whether the United States was abandoning Afghanistan and, in turn, expecting China and other nearby countries to pick up the burden of averting a failed state in the heart of Eurasia. Although the United States and its NATO allies continue to withdraw their combat forces from Afghanistan, they have already agreed with the new Afghan government to keep thousands of troops, focused on training and equipping the Afghan National Security Forces, in the country for the next few years. In addition, the Obama administration has decided to allow U.S. forces to help fight Taliban insurgents and international terrorists like al-Qaida in the region.
Furthermore, the United States has generally welcomed the new Chinese diplomatic initiative to encourage peace and reconciliation talks between the Afghan government and the Taliban, with Pakistani participation. Chinese experts realistically recognize both the challenge and the importance of bringing peace to Afghanistan. Simple geography makes China an inevitable beneficiary of Afghanistan's progress, or a victim of Afghanistan's problems. The United States has also encouraged Chinese investors to pursue projects in Afghanistan. Indeed, Americans and Chinese share an interest in seeing a peaceful and prosperous Afghanistan.
One topic that came up in both Beijing and Seoul was Chinese concern that the United States wanted to deploy the Terminal High Altitude Area Defense (THAAD) system in South Korea. The Chinese and South Korean media have been hyping this story without any concrete evidence that such a deployment is in the works. Before his retirement, Hagel said that there has been no U.S. decision to either place a U.S.-run THAAD with the U.S. Forces in Korea or sell the system to Seoul for its own use. I also found no evidence in Seoul that the South Korean government is currently seeking to acquire this system.
In any case, THAAD, though more effective than the well-known Patriot systems now deployed by many countries, has no proven capability of intercepting sophisticated missiles that have many countermeasures and penetration aides, such as those found increasingly in China's arsenal. The THAAD system is capable, and designed, to prevent simple ballistic missiles, such as those possessed by North Korea, from striking the territory of the system's host nation. As with the NATO Patriots now in Turkey, the THAAD is essentially designed to discourage missile attacks by rogue regimes such as the one in Pyongyang, which the Chinese also recognize as a serious problem.