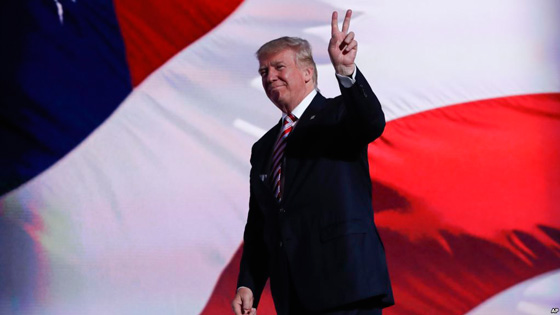 On Wednesday 16 November, Trump shot off a stream of
tweets
that illuminated his
characteristically positive
view both of his personal
relationship with President Xi
and his latest
performance in Beijing
: "China is sending an Envoy and Delegation to North Korea – A big move, we'll see what happens!" and "To the three UCLA Basketball players I say: You're welcome, go out and give a big Thank You to President Xi Jinping of China who made . . ." ". . . your release possible and, HAVE A GREAT LIFE! Be careful, there are many pitfalls on the long and winding road of life!"
Trump is not the only one who has attributed these developments to his recent visit and personal ties with Xi. Politico trumpeted: "China is sending envoy to North Korea following Trump visit," while Bloomberg proclaimed, "China Sending Envoy to North Korea After Trump Talks With Xi." Meanwhile, The New York Times reported on "How Trump Liberated UCLA 'Knuckleheads' From China," while The Huffington Post's headline read: "UCLA Players Thank Trump After China Frees Them In Shoplifting Case."
While Trump basks in his (ironically) media-fueled 'superhero moment,' other analysts have put these developments into context. Was the North Korea envoy a matter of causation or correlation? According to Tong Zhao, a fellow at the Carnegie-Tsinghua Center for Global Policy in Beijing, the visit has everything to do with the 19th Party Congress and nothing to do with Trump. "It has become a sort of routine for the Chinese Communist Party to send a special envoy to its fellow communist and socialist countries to brief them on China's Party Congress," he said. "China did so after the conclusion of the 2007 and 2012 party congresses, so this is not really unusual."
Trump's view that his visit to Beijing had led to a policy pivot was further undermined when on Thursday it was announced that China would stick by its "freeze-for freeze" proposal to de-escalate tensions on the Korean Peninsula. Just a day earlier, Trump had maintained that, "China now concurred with Washington that a 'freeze-for-freeze' agreement was unacceptable."
Putting the UCLA 'win' into context, several commentators have warned that this low-hanging-fruit victory could be causing Trump and the U.S. public to look away from bigger issues which remain largely unaddressed, such as trade, cybersecurity, or divergent views on the South China Sea. Vox remarked, tongue-in-cheek, that liberating three shoplifting undergraduates was the "biggest accomplishment" of Trump's visit.
What remains clear is that China has figured out how to make the U.S. President feel confident about China-U.S. relations: make him feel like a winner. To quote The New York Times, China may just be "selling Trump the Brooklyn Bridge."