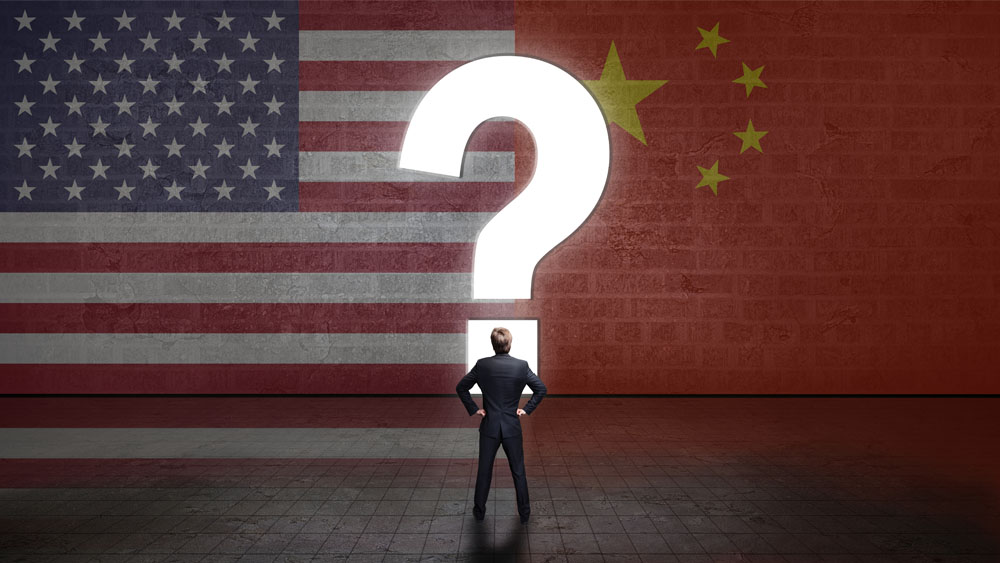 This year marks the 50th anniversary of the great thaw in relations between China and the United States — a turning point whose importance cannot be overstated. During his phone call with U.S. President Joe Biden in February, President Xi Jinping put it this way: "One of the most important events in international relations over the past half-century or so has been the restoration and development of China-U.S. relations."
A historical documentary featuring addresses by Dr. Henry Kissinger and others takes the viewer back to those days. All the speakers talked about how hard-won the China-U.S. relationship was and emphasized the need for both countries to focus on cooperation.
Looking back on that history, I find three points to be particularly worth sharing.
Start with end in mind
When handling bilateral relations, we need to start with the end in mind, considering every issue in light of the big picture. In this way, we may be able to focus on cooperation rather than being trapped by differences.
Fifty years ago, China and the United States were mutually hostile. Having been separate and antagonistic for a long time, neither country had much knowledge of the other. Yet, even under those circumstances, they recognized they had important common interests, and they succeeded in transcending differences to break the ice in bilateral relations.
Today, the differences between China and the United States are no greater than they were 50 years ago. The two countries have deep and cooperative relations in the areas of trade, business and cultural exchanges. Even the most visionary people would not have imagined that in just 50 years bilateral relations would have developed such breadth and depth. China has achieved prosperity and development thanks in part to comprehensive interaction and cooperation with countries around the world, including the United States.
Of course, the world has changed in the 21st century. The coronavirus pandemic, climate change, digital security and the governance of AI applications all present risks and challenges that can only be addressed through global cooperation. Today's China-U.S. relationship is not only about the interests of the two countries but also about the world. That's why the international community is so interested in seeing how China and the U.S. are going to handle their relationship and why there are high expectations for Sino-U.S. cooperation.
Focus on positives
Compared with 50 years ago, conditions are more favorable today for improving China-U.S. relations.
Back then, with huge differences and disagreements between them, the two countries managed to overcome the heavy barriers, take a detour to seek help from their common friend — Pakistan — and finally meet and negotiate to achieve cooperation on a major international strategic issue. Now there is even less reason for them to move toward conflict and confrontation.
As many have noted, the China-U.S. relationship has passed through a difficult and dramatic phase of decline. China finds it hard to understand, let alone accept, the way the U.S. behaved and treated China in recent years. Now the relationship seems to be entering a plateau phase. The two sides have just completed a 2+2 high-level dialogue in Anchorage, Alaska.
Will future China-U.S. relations decline again, or will they stabilize during this plateau phase and return to normalcy? We are watching closely and expect improvement. The key is whether the two can address each other's legitimate concerns and achieve peaceful coexistence within the framework of the existing international order. China and the United States have already grown a deeply interdependent relationship. The developments of the past few years have proved that full decoupling is not in the fundamental interest of either side.
Take responsibility
The two countries need to step up to their international responsibilities and must face and resolve their differences calmly and objectively. A new phase will be created if the two countries can move forward. As President Xi said, "Cooperation is the only correct choice for both sides." In the view of many Chinese, cooperation should be open, sincere and aimed at win-win results. It should not lead to interference in internal affairs, the formation of cliques or engagement in win-lose battles.
Kissinger said at the New Economy Forum in November last year: "Unless there is some basis for some cooperative action, the world will slide into a catastrophe comparable to World War I." We should hear and appreciate his tone of warning.
Fifty years ago, visionary Chinese leaders opened the door to Sino-U.S. exchanges to secure a better future for our country and maximize national interests in the midst of a fluid international situation. This major choice opened the way for the two countries and peoples to move toward full cooperation.
Now China and the United States have once again come to a critical point in history. President Xi's idea of building a community with a shared future for mankind is China's vision as it marches into the future as the world's second-largest economy.
I hope that by reviewing historical experience here today, we can better understand and deal with the differences between the two sides and contribute to the rational and healthy development of relations in the new era — as a continuation of the general trend in the peaceful development of the world.
(Fu Ying delivered these remarks at the recent China Development Forum 2021. They have been lightly edited for clarity.)