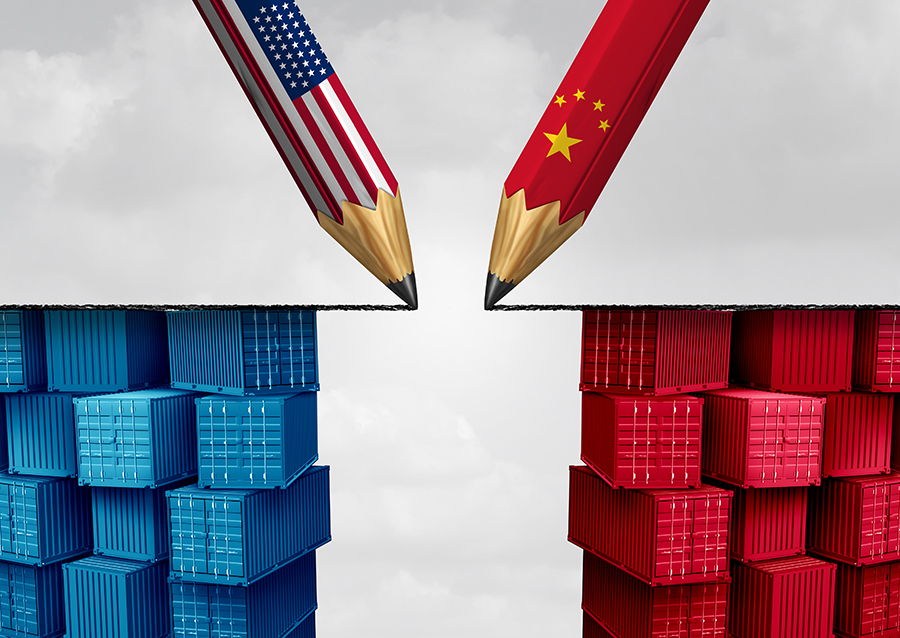 When Yang Jiechi and Jake Sullivan sat down for six hours of detailed discussions in Zurich, Switzerland on October 6, it represented an attempt to provide a framework (and perhaps a roadmap) for future interactions between the two sides. It was the most senior-level discussions since the acrimonious and frosty exchanges in Alaska in March. Yang is a member of the ruling Politburo and China's most senior and seasoned diplomat, serving concurrently as Director of the Office of the Central Commission for Foreign Affairs, while Sullivan is the U.S. National Security Advisor.
The talks were described afterwards by the Chinese side as "comprehensive and in-depth." The American side refrained from characterizing the talks—as the White House simply said:
"Mr. Sullivan raised areas where the United States and the PRC have an interest in working together to address vital transnational challenges, and ways to manage risks in our relationship. Mr. Sullivan raised a number of areas where we have concern with the PRC's actions, including actions related to human rights, Xinjiang, Hong Kong, the South China Sea, and Taiwan. Mr. Sullivan made clear that while we will continue to invest in our own national strength and work closely with our allies and partners, we will also continue to engage with the PRC at a senior level to ensure responsible competition."
The final two words—
responsible competition
—are important. This is because the Biden administration has framed its entire China policy, and the U.S.-China relationship, in terms of "competition." But since the summer the administration has added further language—speaking of "managed competition." The administration has repeatedly tried to engage the Chinese side in a discussion that uses this concept. This is why Deputy Secretary of State Wendy Sherman
went to China in July
, but Sherman made little progress and was lectured instead. Following this rebuff, the Biden administration decided that President Biden himself should try to engage President Xi Jinping in a direct conversation about "managing competition." This 90-minute phone call took place on September 9, after which the White House said:
"This discussion, as President Biden made clear, was part of the United States' ongoing effort to responsibly manage the competition between the United States and the PRC."
In Zurich, NSC Advisor Sullivan used the term "responsible competition" in his discussions with Yang Jiechi. But, immediately following the meeting, in its description of the meeting, Xinhua News Agency explicitly said that: "China opposes defining the U.S.-China relationship in terms of 'competition'." For its part, Beijing sticks to its standard mantra that "cooperation is the only path" for the relationship. After the meeting, a senior U.S. official who debriefed the media said: "What we are trying to achieve is a steady state between the United States and China where we are able to compete intensely, but to manage that competition responsibly."
Thus, the Zurich meeting again revealed the wide conceptual (at least rhetorical) chasm between the two sides. Nonetheless, simply that the two senior officials engaged in wide-ranging discussions of bilateral, regional, and global issues is encouraging. From what can be discerned, though, both sides simply reiterated their respective "talking points." Sullivan restated a number of areas of U.S. "concern": human rights, Xinjiang, Hong Kong, the South China Sea, and Taiwan. Yang "expounded China's solemn position" on these same issues and said that the U.S. "should stop using the above issues to interfere in China's internal affairs." Yang went further by saying: "China hopes the U.S. side could adopt a rational and pragmatic China policy, and, together with China, respect each other's core interests and major concerns, and follow a path of mutual respect, peaceful coexistence and win-win cooperation."
This is standard language for Beijing. What is notable, though, is that there was no mention that Yang reiterated the "two lists" and "three bottom lines" which had been given to Wendy Sherman and have been reiterated by Chinese spokespersons subsequently. Yang may well have raised this behind closed doors, but there was no public reiteration of them. That may signal that the Chinese side is also trying to lower the temperature and rhetorical heat, and to establish modalities of professional interactions between the two sides. Both sides mentioned the Biden-Xi phone agreement to maintain "open lines of communication."
To this end, the most significant outcome of the Zurich talks was a joint agreement for the two national leaders to hold a virtual summit before year's end. It is vitally important that the two leaders engage in such direct dialogue from time to time. We can already anticipate that this presidential discussion will be heavily scripted on both sides, with standard talking points presented, but it also opens up the possibility for the two leaders to find some common ground and figure out some modalities for managing the competition.