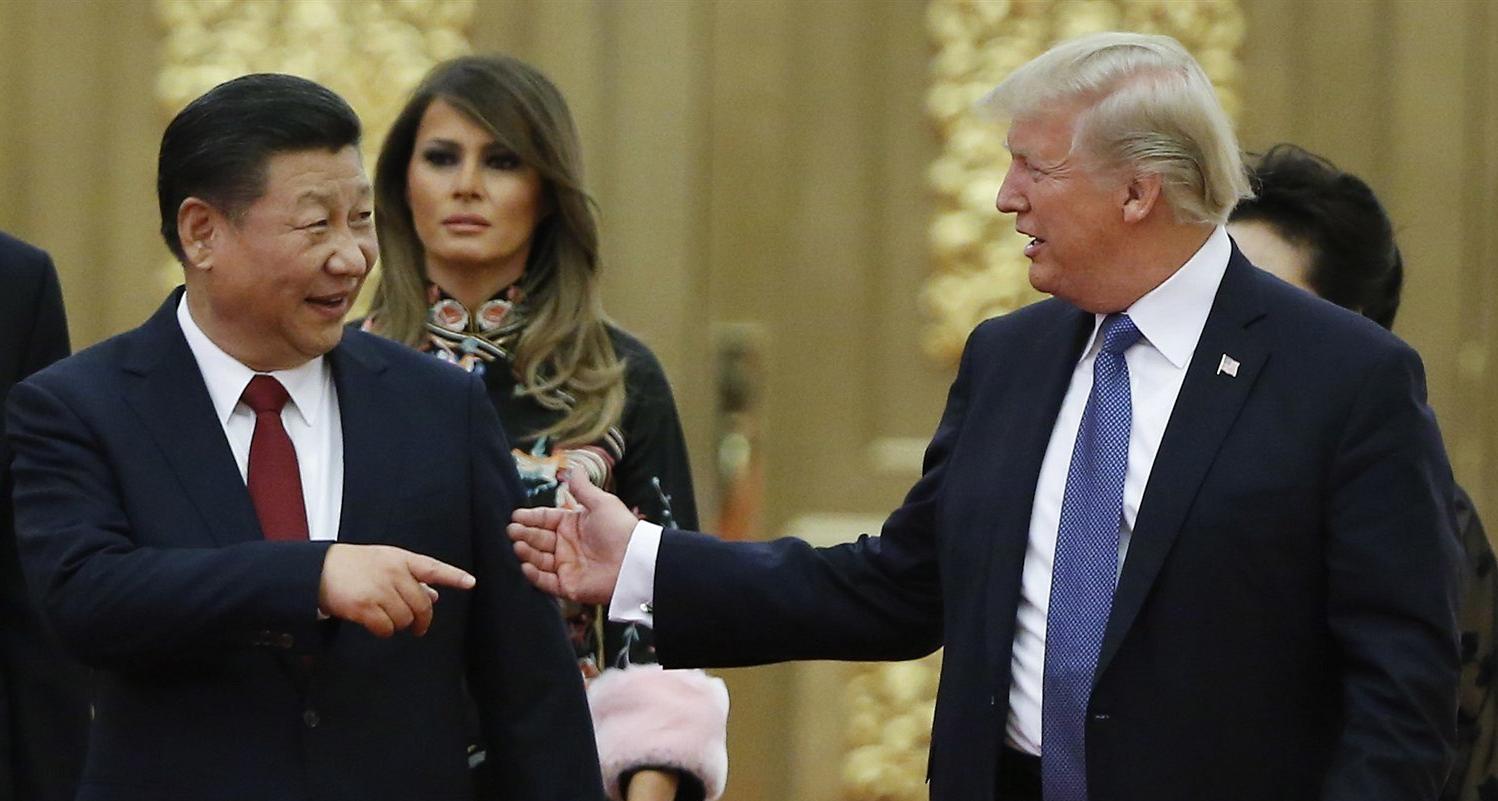 President Donald Trump spoke directly with President Xi Jinping of China about the UCLA players. (Thomas Peter/Reuters)
The success of US President Donald Trump's November 8-11 state visit to China was not only an important event in bilateral ties, but has attracted global attention, demonstrating the significance of the relationship in a new era.
People wonder whether China-US relations can reach a new level after Trump's successful visit in the wake of the Communist Party of China's 19th National Congress.
China sees both opportunities and challenges. China-US ties are also at an important juncture where no progress means regression.
First there is the problem of driving force. China-US relations have gone through stages when they were threat-driven and interest-driven. They are likely to be increasingly security-driven in the future. In the Cold-War era their relations were driven by the Soviet threat. In the past few decades of China's reform and opening up, the two countries formulated a model of close interdependence and mutually beneficial cooperation. In the new era, it will be more difficult for them to find new drivers for cooperation. Thanks to the rapid growth of China's economy and its trade surplus with the US, the latter has felt increasing pressure from Chinese competition and influence. The US is dissatisfied with the old model of win-win cooperation, believing China has gained too much, and is concerned that a rising China will challenge US leadership.
Economic drivers for closer China-US relations still exist - the challenge is how to better achieve win-win scenarios. There is plenty of room for the countries to maneuver economically. US investments in China have reached $82 billion, involving 68,000 American firms. Chinese investments in the US have amounted to $56 billion. China boasts a mammoth market no country can ignore, and will overtake the US as the world's largest importer. The problem now is the US not being open enough to China, not the opposite.
There are 400,000 Chinese students studying in the US, each spending 400-500,000 yuan annually. There are only 20,000 American students in China. China has to some extent endured tremendous sacrifice in its trade with the US, but it will not rely solely on the US market in the future. With the "Belt and Road" unfolding, China will see expanding market spaces. The US's ability to impose pressure on China will gradually shrink. China and the US should have more balanced and technology-intensive trade cooperation.
The security aspect of China-US relations also needs to be re-confirmed. in the two countries should cooperate more on fighting terrorism, international crime, nuclear proliferation, and building regional security mechanisms. US understanding of and respect for the Chinese economic model will increasingly impact China-US economic cooperation. Issues involving Taiwan and the Korean peninsula will also affect relations.
The China-US relationship has become an equal dialogue between two powers. The two powers should join hands to benefit themselves and the international community. But their cooperation should not target any third party.
China generally pursues stable, balanced major-country relations, which are not targeted at any third parties, nor at the price of relations with other countries. This reminds us not to neglect feedback from third parties. When China and the US develop a new type of major-country relationship, Japan will worry that China and the US may engage in big-power transactions, and thus go its own way in making security arrangements.